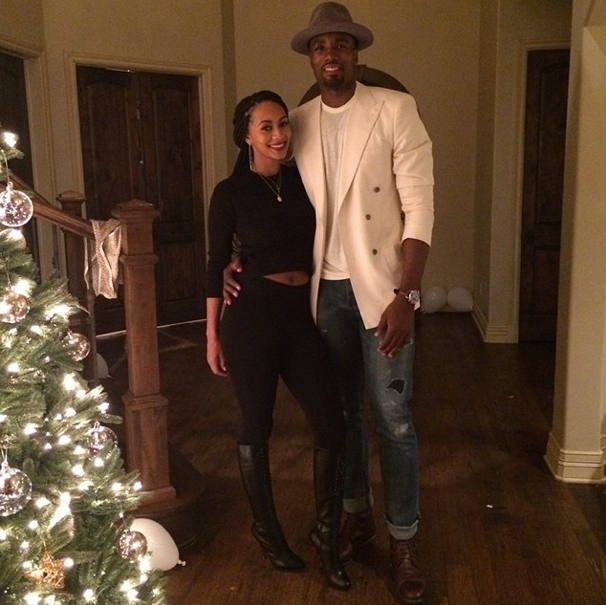 We love #YBFLove! Keri Hilson and Serge Ibaka are clearly head over heels for each other and they aren't afraid to show it. Peep their NYE cuteness and pics of Meagan Good and her husband DeVon Franklin in Jamaica inside....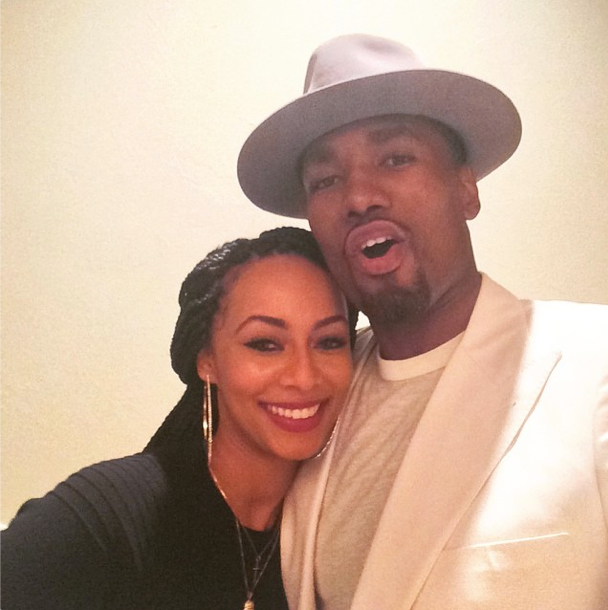 Keri Hilson and her boyfriend/OKC Thunder baller Serge Ibaka are easily becoming one of our fave YBF couples. They appear to be so in love and really into each other on a deeper level.  And we totally love watching their union blossom.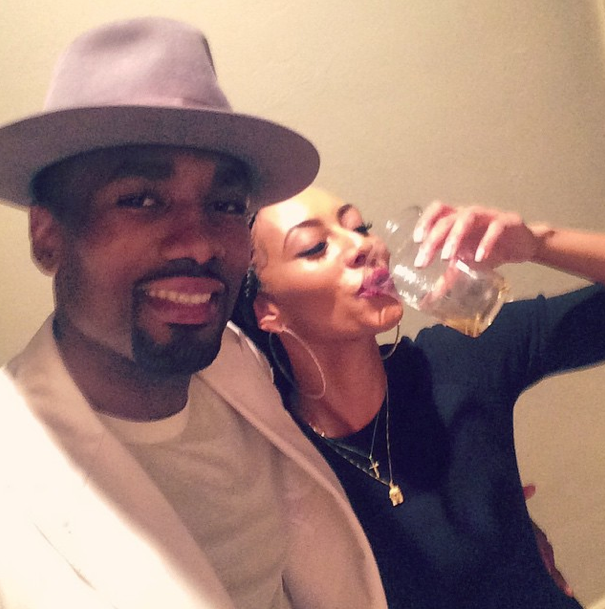 We just fell even more in love with them after peeping their New Year's Eve coupledom cuteness. Instead of getting glammed up to party at a nightclub or special event, the twosome hired a DJ and brought the party to their place. They invited guests over for dinner, drinks, dancing and loads of fun to bring in 2015.
Peep Keri getting it in on the dance floor with family and kissing up on the love of her life below:
Loves it! Keri is surely embracing her man's culture...not mad. Wonder if wedding bells will be sounding off for these two soon....
Another cute couple in the NYE spirit....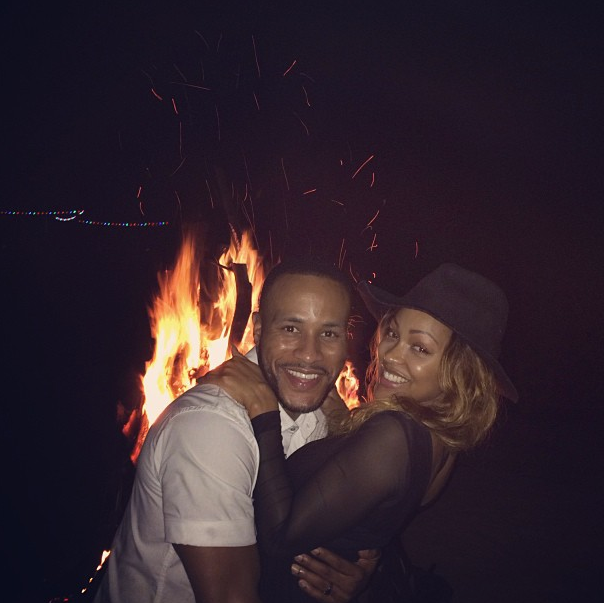 YBF actress Meagan Good and her husband DeVon Franklin jetted off to Jamaica for some fun in the sun to bring in 2015. The cute couple held each other tightly as they were all smiles posing it up in front of a bonfire on the beach.
Taking a moment for reflection, Meagan lit a lantern before releasing it into the universe. She wrote,
"As I released my lantern into the beautiful sky and stars above, I prayed ..and I thanked God for every single moment of 2014 ..and every moment of every year before ... The growth and maturity ..the personal revelation .....vision .. The moments of pain .. hopelessness and helplessness .. .. The moments of supreme joy ..and peace .. the moments of total confidence, hope and faith..

It's been such an incredible journey and testimony thus far .. I'm so grateful for everything I've been through and I am going through -that has molded me into the woman I am today and becoming .. I'm so humbly thankful for my awesome family and the people I can truly count on to love me unconditionally and have my best interest.. I am deeply amazed by this love I have and love I receive, from my incredible, beautiful husband and partner-in-purpose ..And I am overwhelmed with the eternal love and adoration I have for my heavenly Father, my Creator and my best friend. ... Thank you Lord (Dad) for this most incredible adventure .. I look forward, like a child, to this next chapter of destiny ...for me, my loved ones and all your children everywhere. .. Thank you for being Faithful. HAPPY BLESSED 2015 ALL!"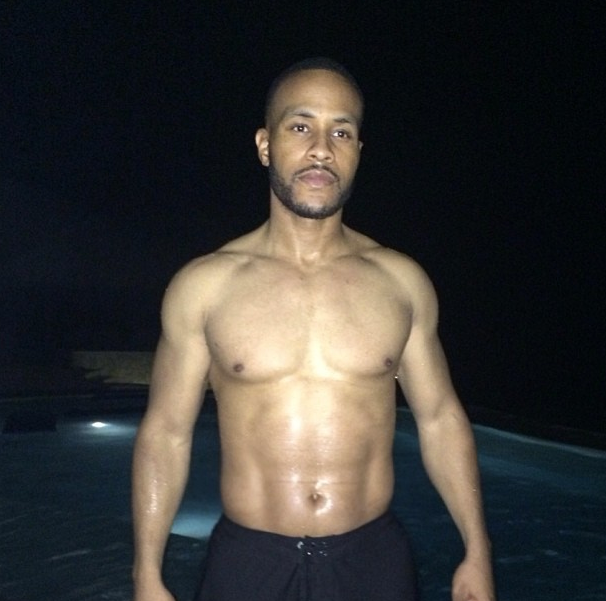 After an evening in the pool, Mrs. Good also showed off her man's shirtless behavior. Look, but don't touch ladies.
The twosome had a blast touring the amazing island views.
And also hit the jet skiis for an adrenaline rush.
Check out this video of Meagan jokingly getting her "Baywatch" on, flaunting her amazing bod below:
Fun times!
Photos: Keri's IG/Serge's IG/Meagan's IG/DeVon's IG