Newly engaged couple Ludacris& Eudoxie along with their friends are still living it up on their couples' getaway in Costa Rica. Peep their tropical rainforest fun inside…..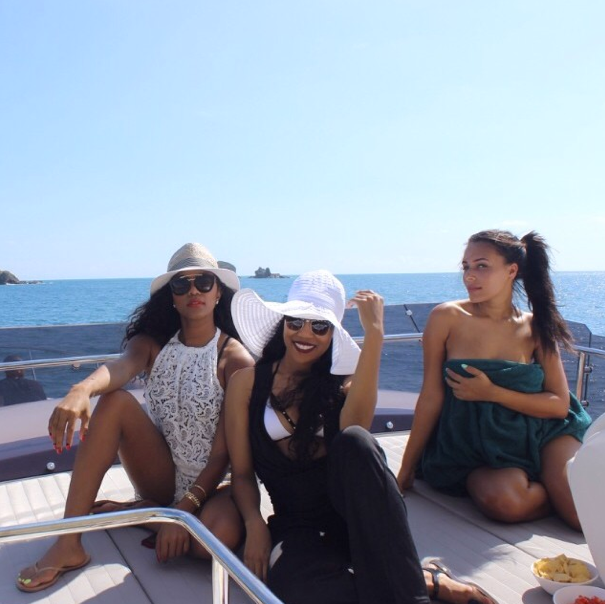 After a super cute mile-high proposal to longtime girlfriend Eudoxie,Ludacris and his lady are enjoying their holiday getaway as a newly engaged couple in Quepos, Costa Rica.
With breathtaking waterfalls, beautiful tropical rainforests and white sandy beaches on the Pacific and Caribbean coasts, any girl would be over the moon after such a fairytale proposal. And Eudoxie is surely glowing: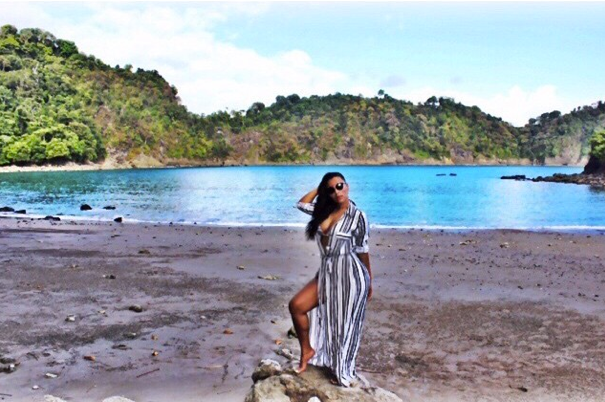 Chick is posing it up making sure to capture the "moment".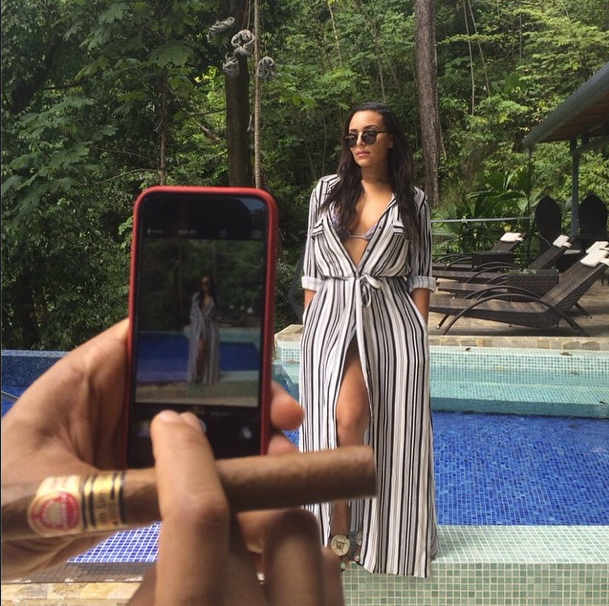 And her fiancé is clearly her biggest fan.
While Eudoxie enjoys the spectacular views, Luda is partaking in jet skiing and horseback riding: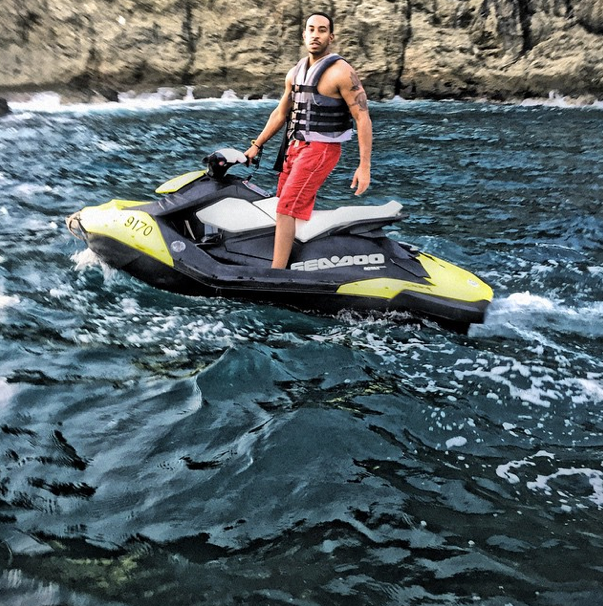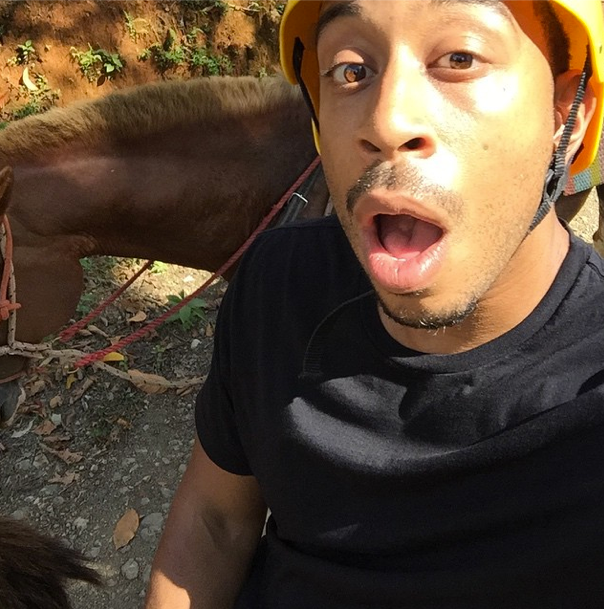 Then he hopped on a boat to chill out in the Caribbean Sea: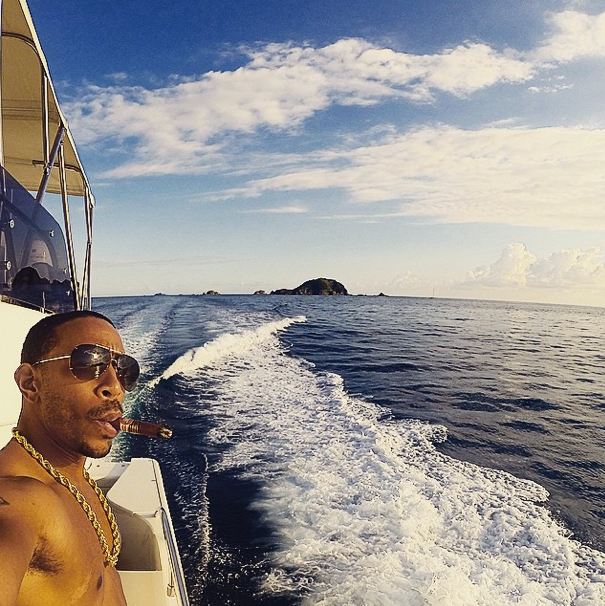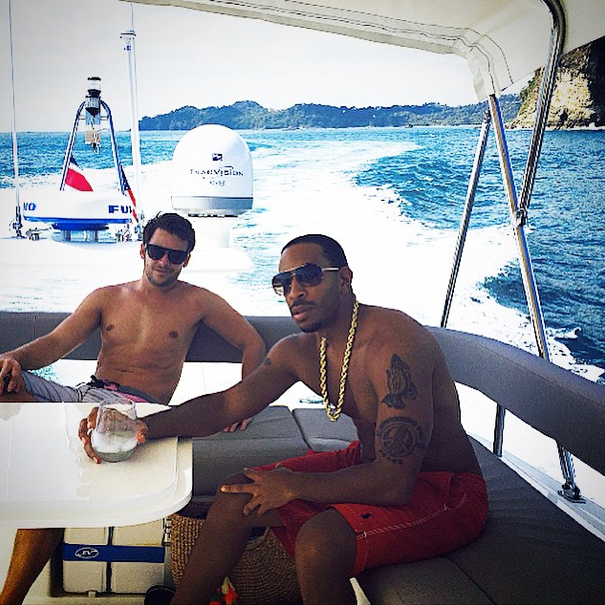 The Ludaversal rapper chopped it up with Indy race car driver Marco Andretti .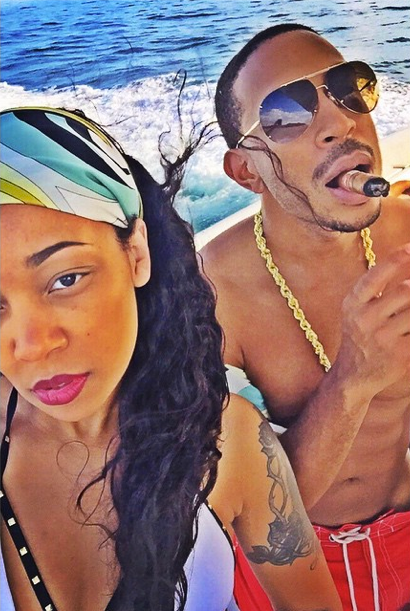 Then he lit up a cigar and snapped it up with his cousin Monica Brown.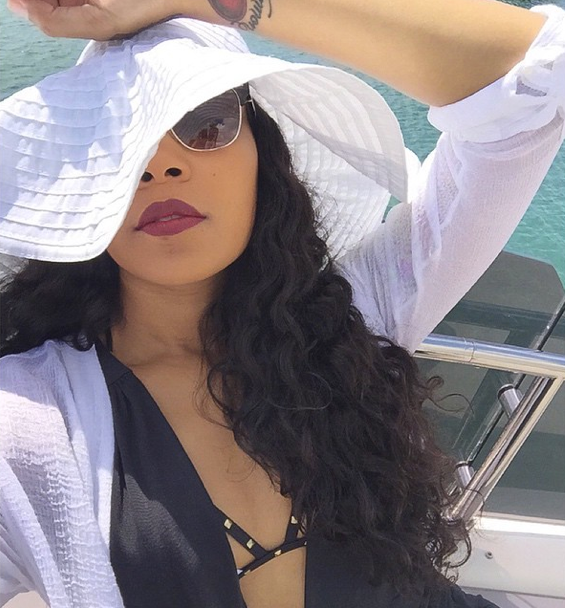 The mother-of-three (who's currently attending courses to become a nurse) took a break from her studies to lay out in the sun before hitting the beach to write each of her childrens' names in the sand:
Mommy missing her babies. Cute.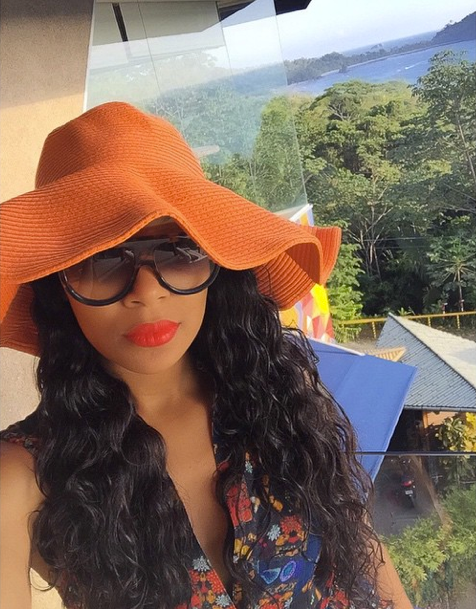 Monica and Eudoxie looked cute in their maxi dresses before a night out with their guys.
But before that:
Monica mustered up the courage to go ziplining. She captioned, "Ok, so Maybe SB isn't the only one that's a bit of a dare devil LOL #7Zips #MoreThanEnoughForMe #HadABallTho"
Her husband/Miami Heat baller Shannon Brown clearly enjoys taking risks.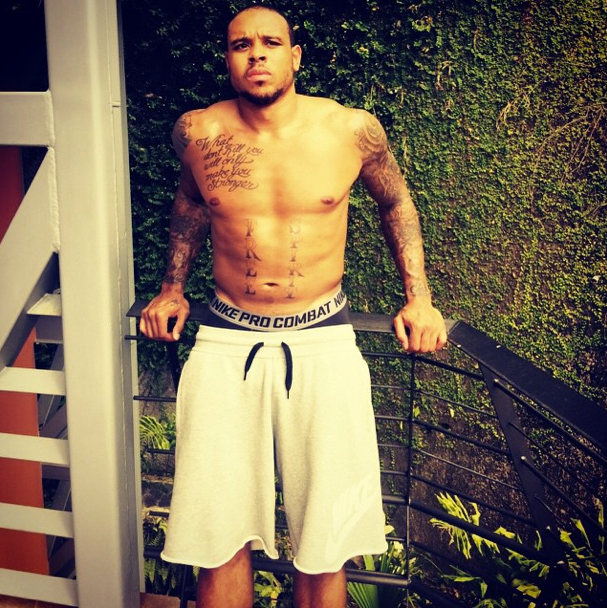 And we enjoy seeing that manliness...
Letoya Luckett captured some beautiful photos while hanging out on the rocks in a fab colorful printed two-piece.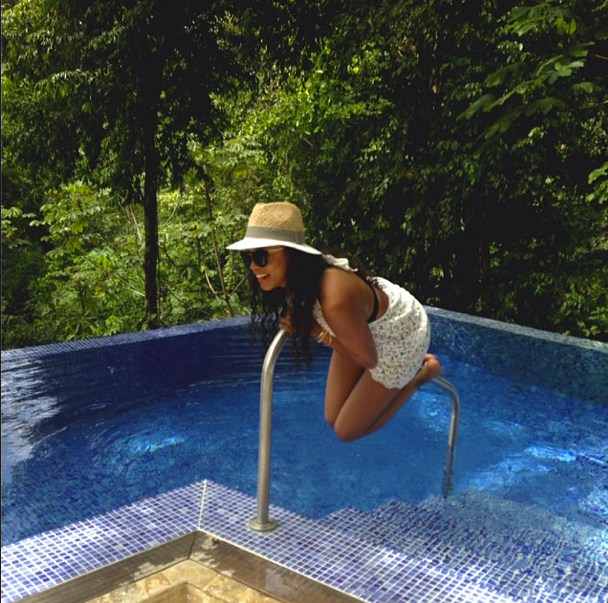 Then she had a little fun in the pool before hanging out on the upper deck of their boat: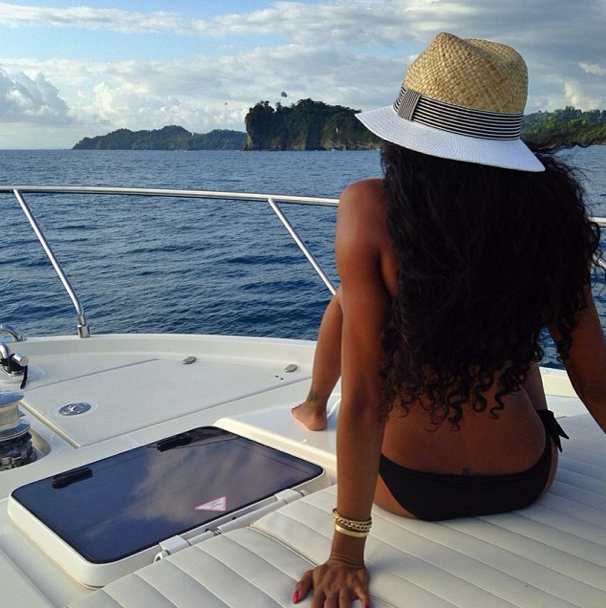 Nice shot. And her rumored new boyfriend/producer Jo Blaque wasn't far away: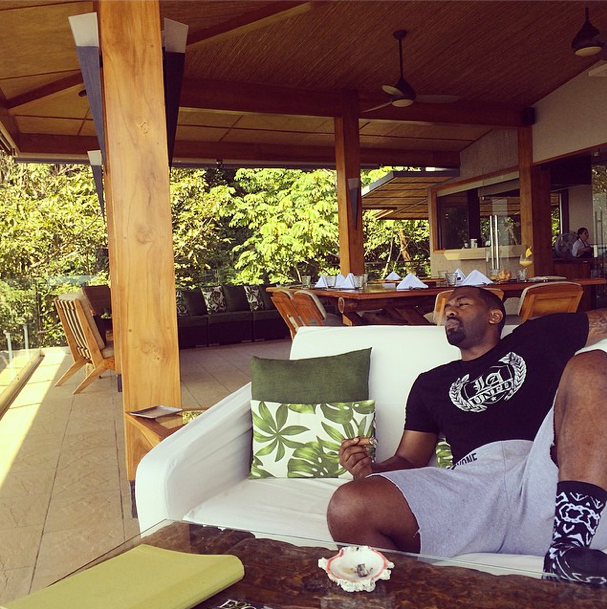 He enjoyed some quiet time while smoking a cigar outside taking in the tropical view. 
Then toasted it up with Shannon on the boat. 
For a few laughs...Luda was on sleep cam duty the entire trip. He caught Monica and Letoya slipping: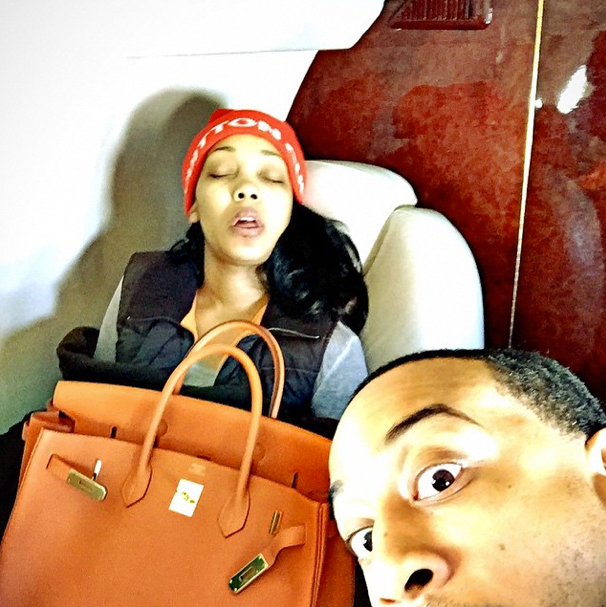 Ha!
Peep a few clips for their couples' getaway:
Fun times!
Photos: Instagram