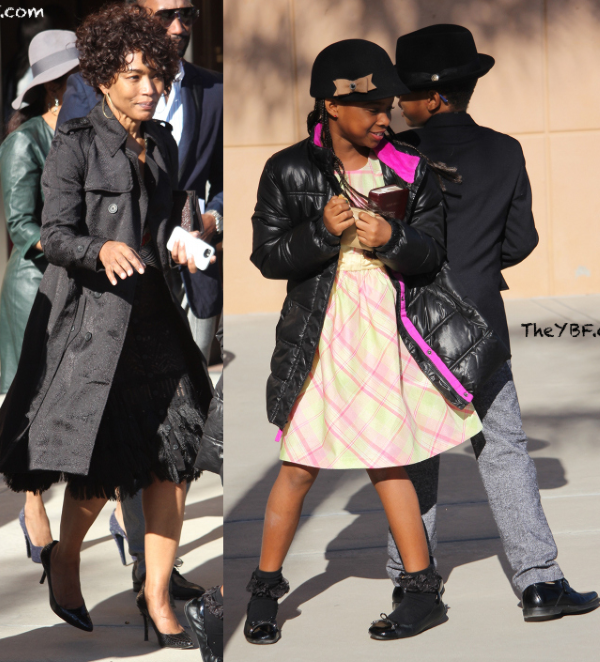 Angela Bassett's"Whitney" biopic is set to debut on LIFETIME in 2015 and she's already calling on Jesus for blessings and good ratings.  See the actress-director leaving church services with her kids inside...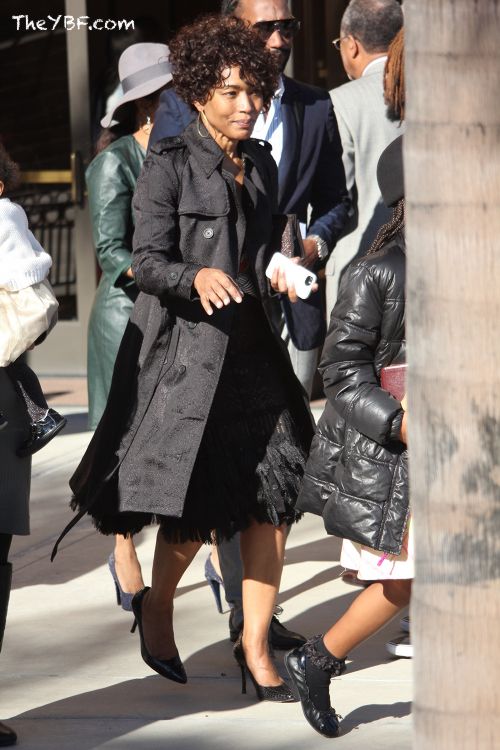 On January 17th, Academy Award-nominee Angela Bassett is putting it all on the line, making her directorial debut with Whitney on Lifetime.  Now that the editing process is done, she's assembling her prayer warriors....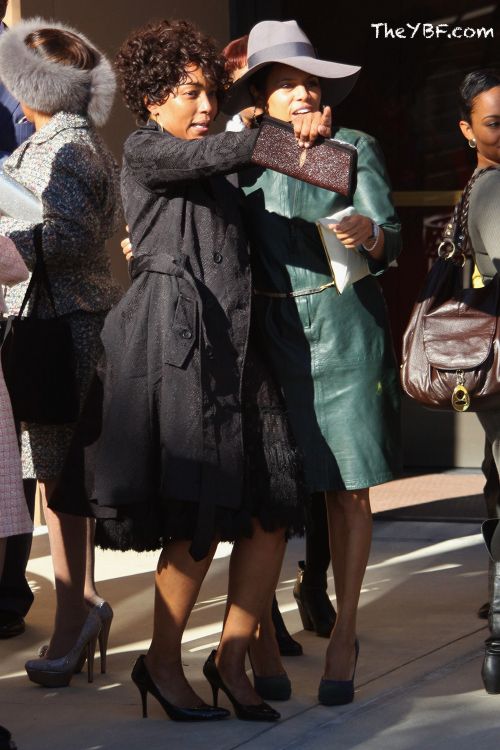 The paps spotted the famed actress stepping out of Sunday services yesterday.  Sources inside the service say that when the upcoming movie was mentioned, the congregation of over 1,000 members erupted into thunderous applause.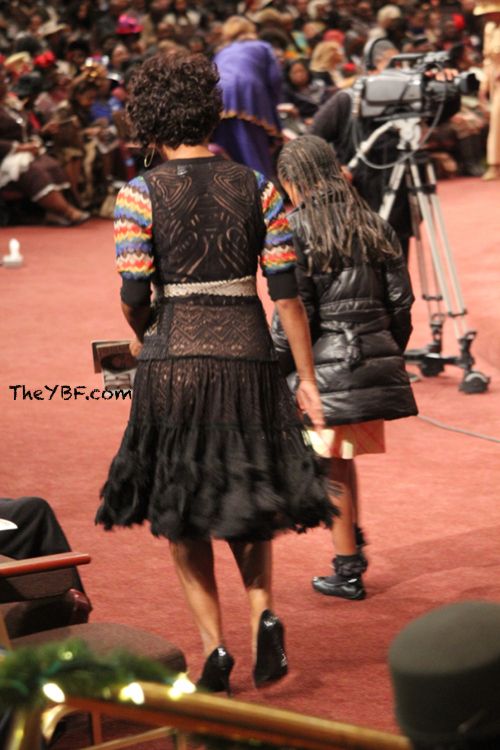 Among those cheering on Angela (in addition to her husband Courtney B. Vance) were the couple's adorable kids, Slater and Bronwyn.  We don't get to see Angela and Courtney out with the kiddies very often, but it's refreshing to see them all decked out in their Sunday best.
Watch a sneak peek of Yaya DaCosta singing "I'm Your Baby Tonight".  We got an advanced screening of the full movie...and it's actually far less disappointing than expected (due to the epic fails of recent Lifetime movies). The film may have its issues, but it's def worth seeing.
Whitney debuts on LIFETIME on January 17th at 8pmCT.
Photos: Splash