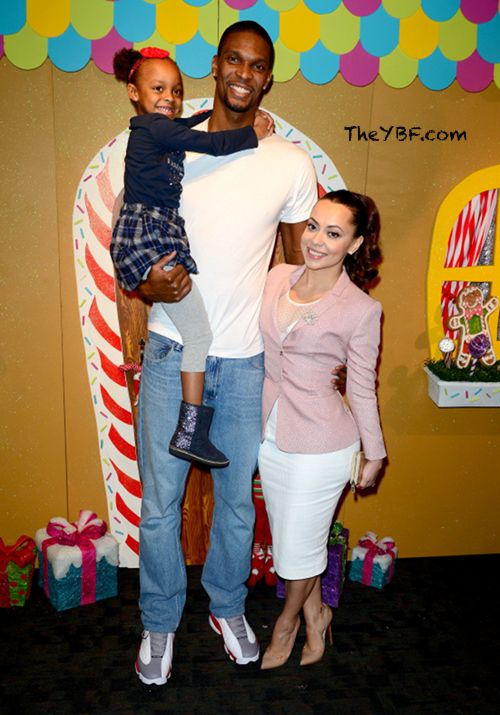 Miami Heat star Chris Bosh is in the giving mood this Holiday season.  Check out how he, his wife and daughter Trinity spent their pre-Christmas weekend inside...
It was a family affair yesterday in the MIA.  Chris Bosh hosted the 5th Annual Tomorrow Inc. 'Christmas with Chris Bosh' celebration.  And he brought his party-loving wife Adrienne and daughter Trinity along for the fun: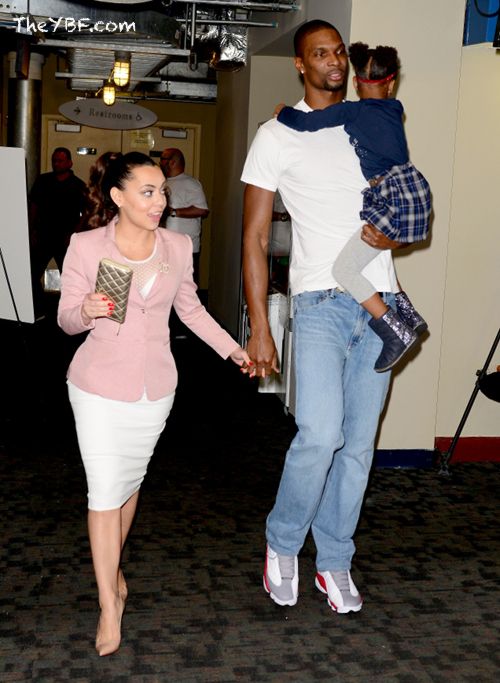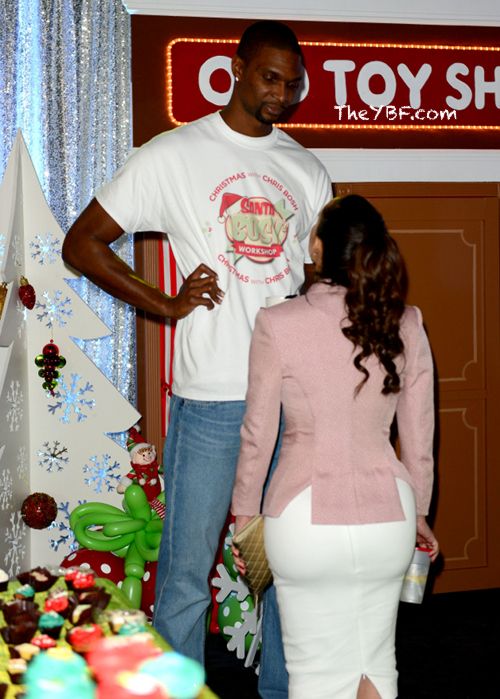 Adrienne was on step-mommy duty as the couple left their two youngest kiddies back home: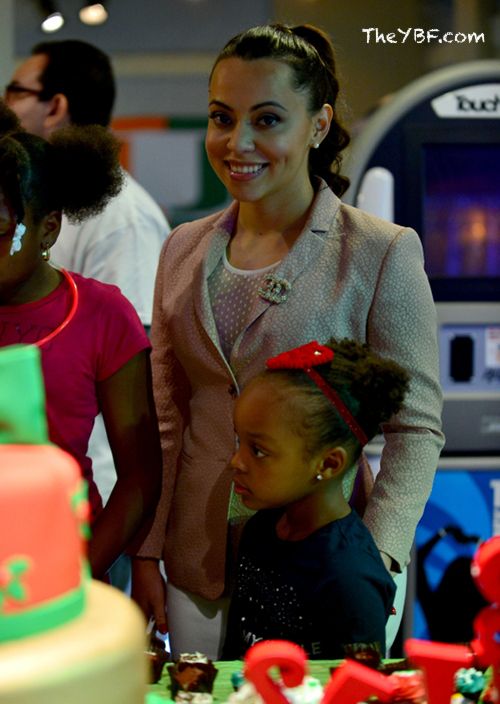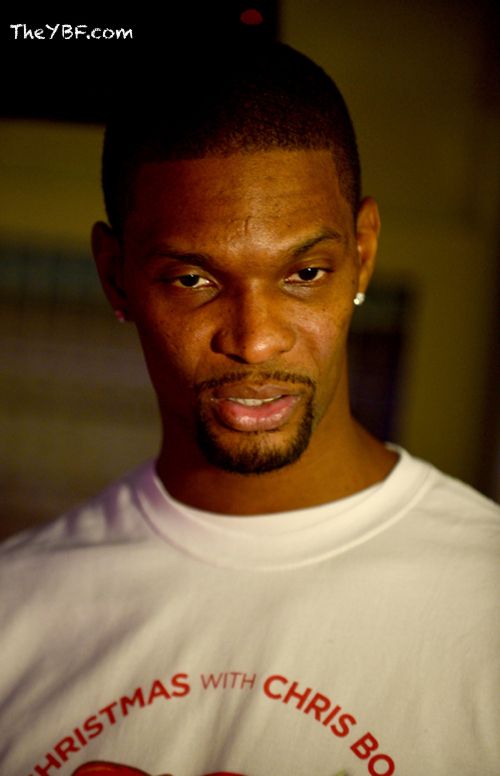 Oh Chris.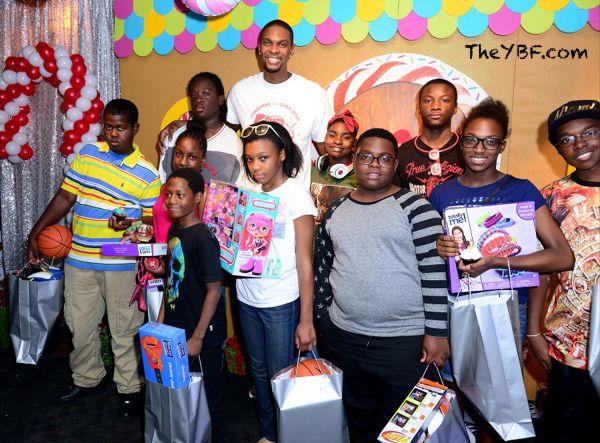 And the baller, who is gearing up to take on his former teammate LeBron and the Cavs on Christmas day, snapped a pic with all the kiddies who received gifts through the organization.  Cute!
Meanwhile, we all know Adrienne loves a photoshoot.  So she posted the family's new Holiday 2014 pics featuring her and her baller hubby and kiddies Dylan, Jackson and Trinity: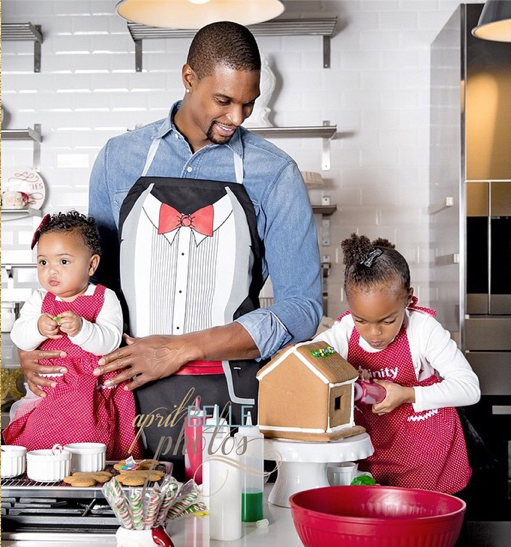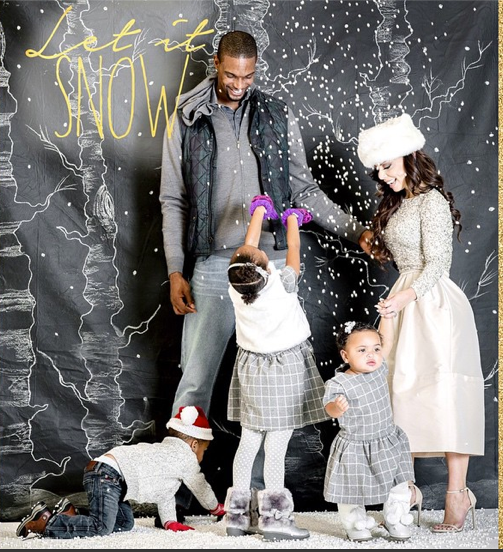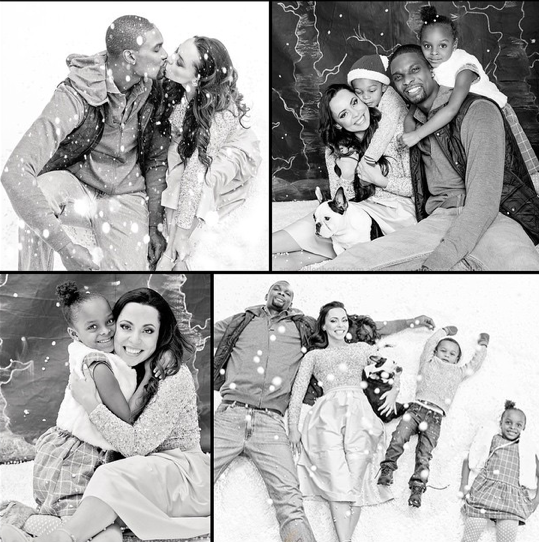 Well aren't they cute....
Photos: Adrienne's IG/WENN