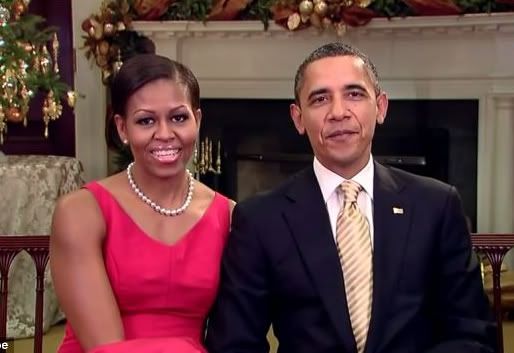 President Obama arrived in Hawaii on Friday to join his family for the holidays, and we've got the candids inside. Also, watch the Obama's holiday greeting.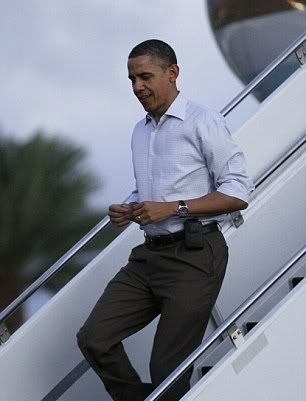 President Obama landed at Hickam Air Force Base in Honolulu on Friday night, where he will join his family for the holidays.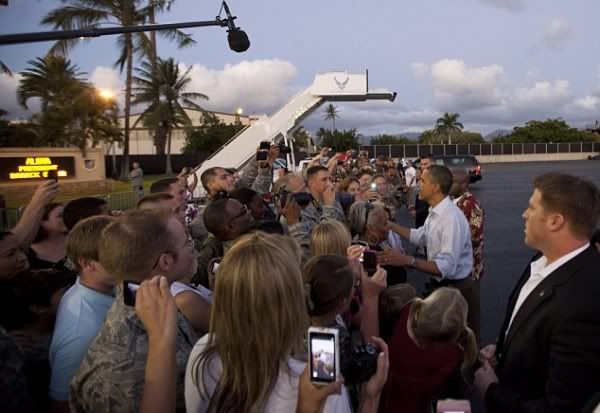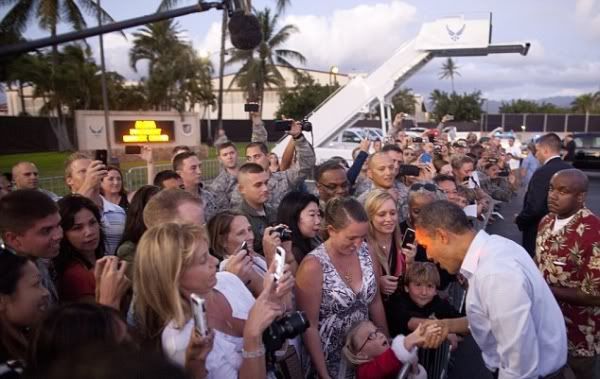 Although Michelle Obama and daughters Malia and Sasha have been in Hawaii for a week, the President had to delay his departure after a congressional stalemate.
And as you enjoy your holiday, watch a special holiday greeting from the President and First Lady. 
BONUS:
Watch the Barbara Walters' interview with the Obamas (aired on Friday) below: