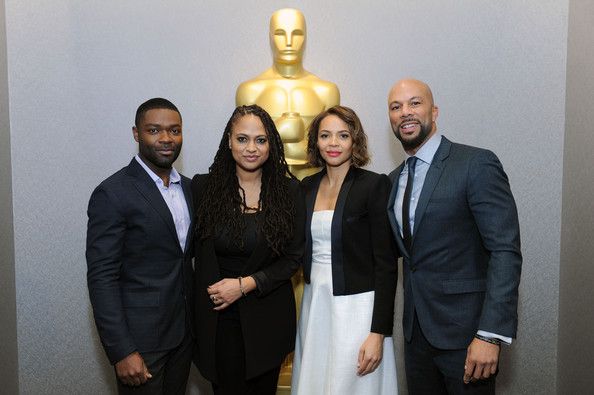 Before the cast and director of "Selma" hit up an Official Academy screening of their Golden Globe nominated film, we chatted up the stars of the movie  about what police injustice protestors in 2014 can learn from those who already did it...and mastered it.
Check out our interviews inside...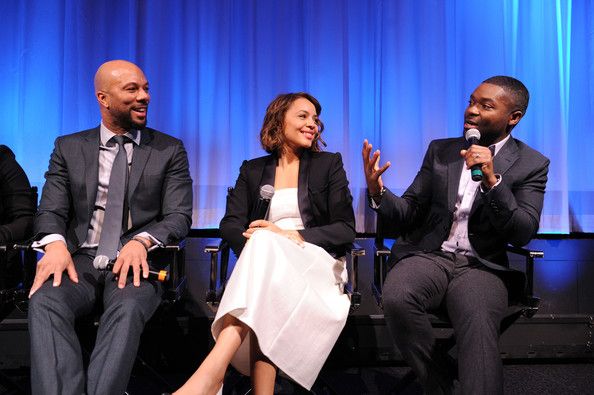 Recently, Golden Globe nominated-director Ava Duvernay and stars Common, Carmen Ejogo and David Oyelowo screened their soon-to-be-Blockbuster film Selma for official Academy of Motion Pictures members in NYC (which means the run for the Oscar is ON!). 
But right before that, YBF Correspondent Jeff J caught up with the cast at the NYC Selma premiere.  And we caught some riveting words from Oprah that made us straighten up, tighten up, and rethink the efficiency of our current protests.
The actress/media mogul, who plays Annie Lee Cooper, broke down the parallels between activism in 2014 and Civil Rights era...and what the young activists of 2014 should learn from the young activists of the 50's and 60's.
I think this film can teach people a lot.  What this film says is it's been done. Y'all are not the first to do it, the first to have an idea, the first t be upset.  he didn't even have a right as citizens to vote in this country. And because of that, you had MLK as a leader and his band of brothers with disciplined, rigorous, peaceful protests.
And Oprah powerfully explains why what we're going through these days already has tried and true solutions.  Solutions from people who had MUCH less than we do in 2014.  She said about playing her character:
What it takes to go and register to vote when you know you can lose your job.  And you go to register and then you're denied denied.  And she went year, after year, after year she went back to try again.  Because the right to be a full citizen in this country meant that much to her.  So I stand on that, I stand on it, I stand in it, and I look at that like that's who I am and that's where I come from.

I did that role not just for her, but for every man and woman who ever walked ot the registrar's office....and stamped denied.
Michael K. Williams rocked an "I Can't Breathe" tee and talked about what's lacking in America today:
"I think Selma is a very important movie period.  And for it to come out at this time is so poignant.  Dr. King, his legacy in my opinion stood, he stood for unity among all people, all races, civil rights, humanity, respect and communication.  And i think that's hugely lacking right now in our society.

Hopefully people will take this movie and continue the peaceful protests and dialog."
Selma premieres Christmas Day.
YBF Correspondent: Jeff J / Videographer: Tiffany Ferguson