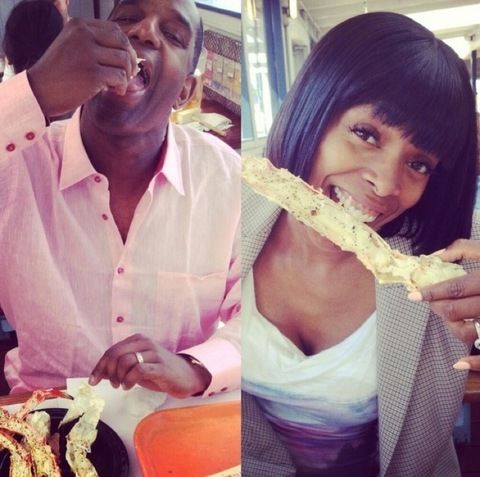 Tasha Smith was ordered to pay her estranged husband $50K immediately!  Find out why inside....
Somewhere in California, actress Tasha Smith is singing "Cheaper To Keep [Him]".  A few weeks ago, we told you about Tasha and her estranged hubby Keith Douglas filing dueling restraining orders (all while living in the same house) and now their nasty split is eating into Tasha's pocketbook.
Between movie star Tasha and Keith, The Why Did I Get Married? star was the family breadwinner (a la Sherri Shepherd). But now that they've split, Keith still needs to eat. So...the judge made Tasha cut him a check for $50K (in something like pre-spousal support).  The couple is expected in court next month, where a permanent support agreement will be made.
SMH....hopefully "For Better Or Worse" gets a few more seasons on OWN. Because California is one of those 50/50 states...this could really COST Tasha.  She's probably crying on Tyler Perry's shoulder asking...WHY DID I GET MARRIED? 
Photos via Tasha's Twitter/Keith's Twitter