Both Jahvaris Fulton and Mychal Bell earned diplomas recently. More inside about the academic feats...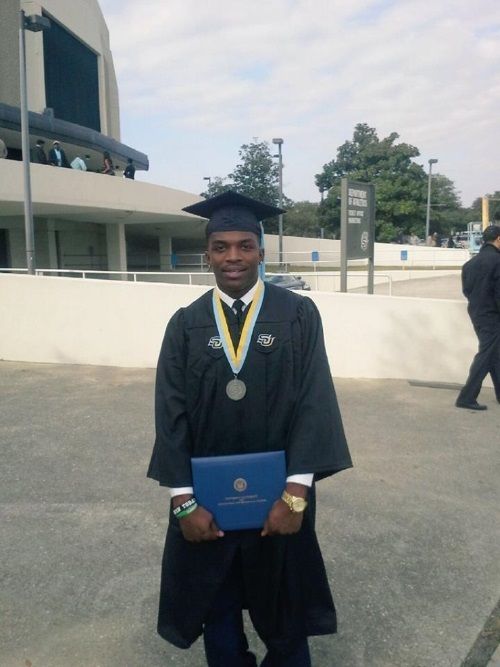 Mychal Bell, who made national headlines a few years ago as part of the 'Jena Six,' has graduated from Southern University with a degree in interdisciplinary studies. Mychal's graduation is a huge feat, considering the fact that he once faced 22-years in prison.
For those unfamiliar with the "Jena 6" case from 2006 (see original post here), 16-year-old Mychal and 5 Black defendants were charged with attempted second-degree murder and other offenses after a school fight at their Louisiana high school sent a white student to the hospital with minor injuries.  The fight was a result alleged escalation of racial tensions.  Actions like nooses being hung from trees and fires at the high school were going unpunished, according to the defendants.
Mychal, who had a court appointed lawyer, was convicted of aggravated 2nd degree battery and conspiracy to commit 2nd degree battery.   He faced a 22-year sentence, which sparked nationwide protests about the belief that the defendants had been charged with unfairly serious offenses.  The argument from protestors was that white Jena children were rarely punished for their wrongdoings.  And when they were, their punishments were much more lenient than a child being charged with such a serious crime AND as an adult.
Fortunately, his conviction was overturned with the assistance of his new defense attorney Louis Scott in 2007.
During the time of the trial, Mychal missed his senior year of high school, and found it difficult to adjust to life in the national spotlight. In 2008, he shot himself in the chest with a .22-caliber pistol, telling CNN he felt the pressure to be "perfect" after his conviction was overturned.
Fast forward to December 2014, Mychal has a college diploma and his future ahead of him. He's survived much at a young age, and definitely has a story about overcoming obstacles and hurdles. By the way...he's got skills on the football field too! During his time at SU, he played on the college's award-winning team.
Congrats!
And.....
Jahvaris Fulton, the older brother of Trayvon Martin, has earned his degree from Florida International University (FIU).  The exciting news was confirmed via Twitter, with many attendees tweeting their congrats.  Jahvaris, shown above with his father Tracy Martin (who Tweeted the pic), has not revealed his future plans (yet!) but we wish him much success.  And we're sure his late brother Trayvon and mom Sybrina Fulton are super proud of him too!
UPDATE: Mom Sybrina Fulton says Jahvaris is on track to become a lawyer!
Congrats to my son Jahvaris on his graduation from FIU! #ProudMom #ProudParents #FIUgrad #FutureLawyer #NoObstacles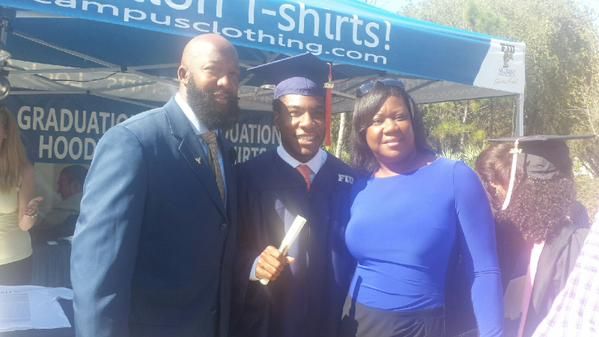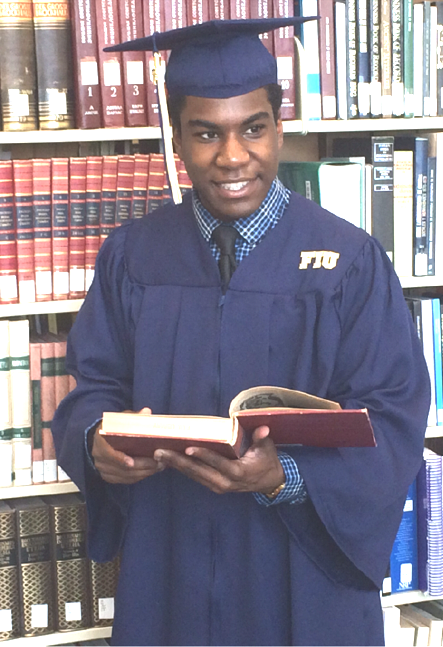 Nice!
Photos via Tracy Martin's Twitter/Mychal Bell's Facebook/Sybrina Fulton's Twitter