Mariah Carey made a "Triumphant" return to the stage last night, performing her holiday classics before a sold-out crowd at The Beacon.  Celebrate the season with Mimi inside...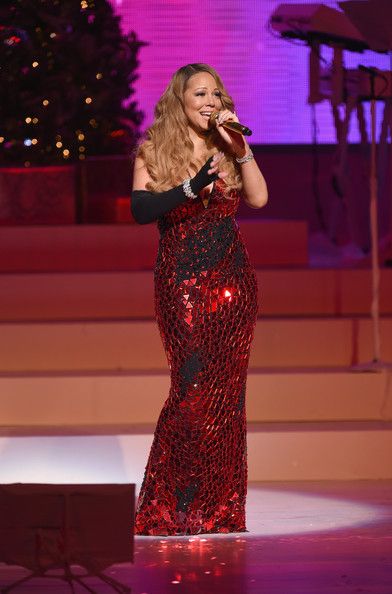 Last night, Mariah Carey took the stage at NYC's legendary Beacon Theatre for the first holiday-themed concert series of her career.  And it was soaked with tears at many points.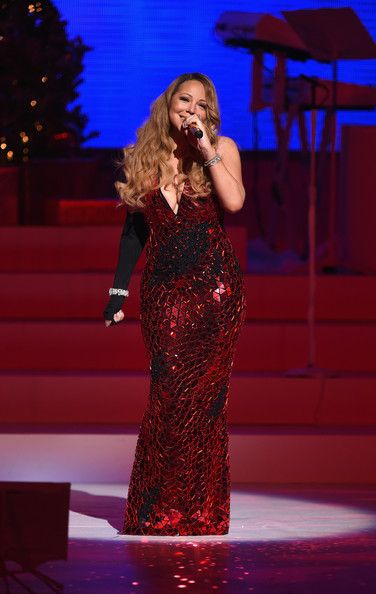 The sold-out show kicked off the start of a six-night stint featuring a cast of nearly 40, including"Dance of the Sugar Plum Fairies," a ballet troupe, a prancing snow man, a gospel choir, carolers, several acrobats and a group of kid singer/dancers. She's called the Queen of Christmas for a reason.
Visually, Mariah presented herself like a diva should,  She went through several costumes changes (better-fitted than past outfits), adorning an array of sequined and bedazzled gowns paired with amazing jewelry.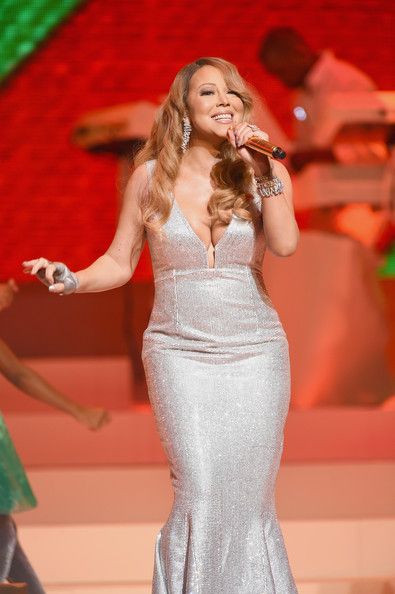 Admittedly, it's been a tough year for Mariah. In addition to the split from Nick Cannon, she suffered several blows to her ego with the failure of her Elusive Chanteuse disc and an embarrassing performance at The Rockefeller Center Tree Lighting Ceremony.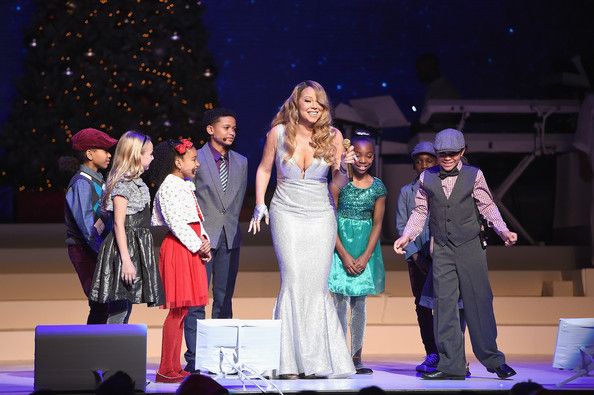 In spite of what she's been through, Mariah pulled out a great performance for her fans, and even sang through her tears on several songs. 
Mariah sings "Hero" and has a "wardrobe moment" at (2:34), but recovers nicely:
Mariah sings "O Holy Night"
"All I Want For Christmas"
An emotional "Hero"
Photos via Getty