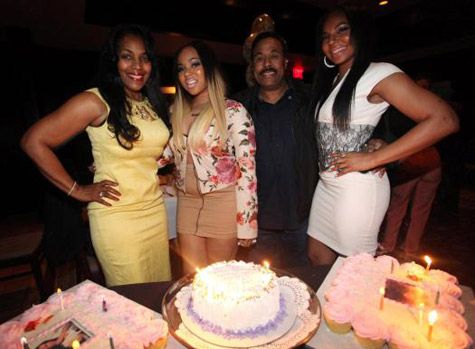 It's become an annual family affair.  Ashanti and the parents celebrated little sis Shia's 23rd birthday last night at a private dinner at Morton's steakhouse in NYC.
Pics of the family love inside...
It's Shia's birthday again.  And this time, big sis Ashanti and parents Tina & Kenkaide Douglass (pictured above) celebrate family style at Morton's steakhouse.  Complete with 3 cakes (two made of cupcakes) and balloons and all that jazz.  Oh, actually, one of the cakes was for Ashanti to celebrate the 10th anniversary of her self-titled debut album: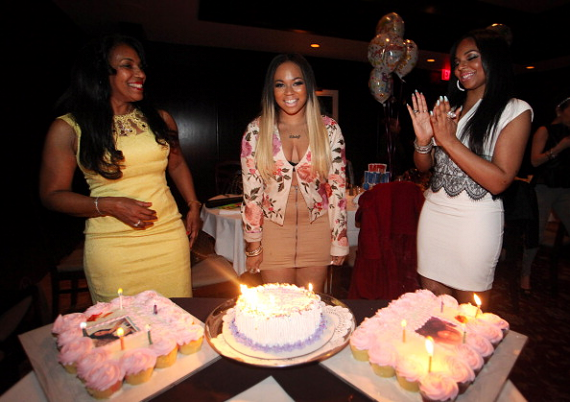 Ashanti has said that Shia and her group of friends, who go by the name of Presidential Dymes, have helped style Ashanti for appearances.
This outfit Shia.  I know it's your birthday and all but...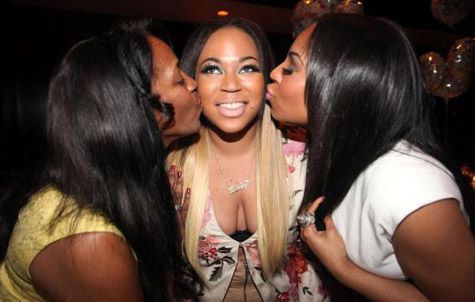 Meanwhile, Ashanti's fifth album BraveHeart is scheduled to drop April 24th.