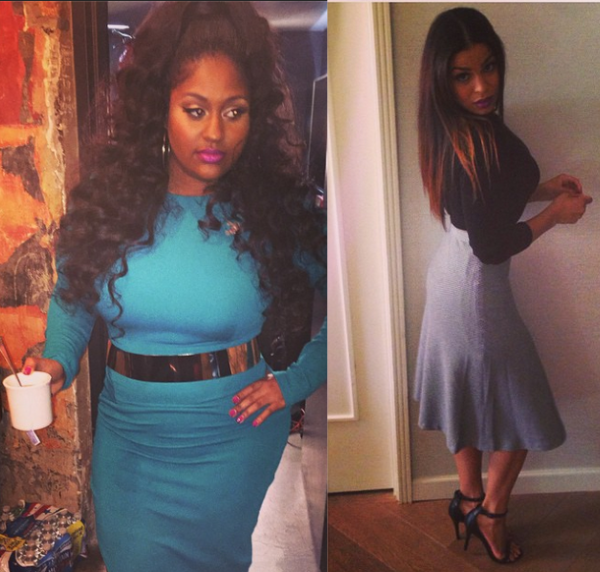 In the "J" spot, we've got music updates from Jazmine Sullivan, Jordin Sparks and Jessie J.  Find out about new singles, new albums and new relationships inside...
 Jazmine Sullivan is making her return to the music biz after a three-year hiatus. Her new studio album Reality Show will appear on January 13, 2015, via RCA Records. The disc is driven by current single "Forever Don't Last," "Dumb" (ft. Meek Mill) and the buzz-worthy "Mascara."
Jazmine serves as the album's executive producer and the primary songwriter on all 12 tracks. Reality Show features production from Salaam Remi, Key Wane, Chuck Harmony, Da Internz, Ant Bell, JoeLogic & Dilemma and DJ Dahi.
Reality Show track listing:
01 Dumb featuring Meek Mill Produced by Key Wane & SALAAMREMI.COM
02 Mascara Produced by Key Wane & SALAAMREMI.COM
03 Brand New Produced by DJ Dahi, Co-Produced by Ben Free
04 Silver Lining Produced by Key Wane
05 #HoodLove Produced by Chuck Harmony
06 Let It Burn Produced by Key Wane
07 Veins Produced by SALAAMREMI.COM, Co-Produced by Ant Bell
08 Forever Don't Last Produced by Chuck Harmony
09 Stupid Girl Produced by JoeLogic & Dilemma
10 Stanley Produced by Da Internz
11 Masterpiece (Mona Lisa) Produced by Ant Bell and Jazmine Sullivan
BONUS TRACK
12 If You Dare Produced by JoeLogic & Dilemma
In other music news...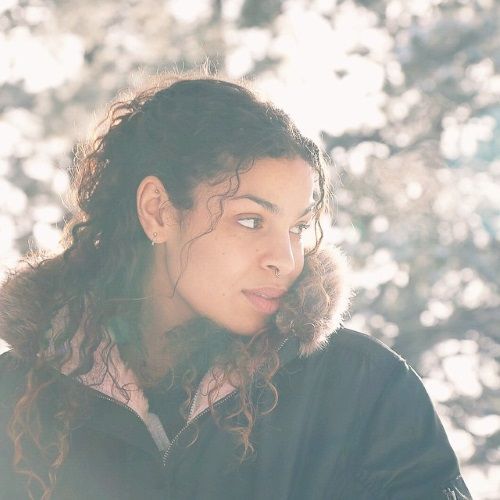 Jordin Sparks has a new home...musically speaking.  Earlier today, a press release announced that Jordin is now signed to Louder Than Life record label via Sony Music, founded by music executive and GRAMMY Nominated producer Salaam Remi. Her mixtape #BYEFELICIA is also available today, including the new single "It Ain't You."
Salaam Remi, Executive Vice President of A&R and Production for Sony Music and CEO of Louder Than Life, said, "I'm very excited to be a part of this next chapter in Jordin's career as she grows from being America's sweetheart into an undeniable superstar."
Jordin added, "I am very excited to be working alongside Salaam Remi on my next album. Together, we have created something special. I'm very proud of it and can't wait to share it!"
#BYEFELICIA Mixtape Track Listing:
Work From Home
It Ain't You
Gasoline
Right There, Right Now
How Bout Now (Remix)
They Don't Give
Left, Right
Double Tap, featuring 2 Chainz
11:11
On television...
"Bang Bang" singer Jessie J sat down with the ladies of "The Real" to open up about her relationship with singer Luke James, revealing that they're in love.  She told the ladies:
Tamar Braxton: You recently confirmed that you and R&B superstar Luke James is...he is your new boo.

Jessie J: Yes.

Tamar Braxton: What made you guys come public about it?

The Real: Aww.

Loni Love: He looks like my cousin! Are you sure that's not...?

Jessie J: Maybe it is! Um honestly, I think that all of us can agree that you go through so many different kinds of love growing up.

Tamar Braxton: Uh huh.

Jessie J: I feel like this time in my life, I'm nearly 27. I'm a grown woman and I'm famous and I have to deal with that and I would rather take control of it, you know.

Tamar Braxton: Yes.

Jessie J: So I feel like going public it was like...I love him, so why hide it or try and be a secret?

The REAL: Aww.

Adrienne Bailon: He's a great guy. He's a great guy.

Jessie J: He's an amazing guy, yes. He's really great. And he can sing!

Tamar Braxton: Yes! Do you have him sing all the time?

Jessie J: No literally, he met my mom and dad in London a few weeks ago and my dad was like "God. It's like a musical."

Adrienne Bailon: I love it.
 
Jessie J's episode of "The Real" airs today.
Photos via Jazmine's Instagram/Facebook/Jordin's Facebook/Instagram/The Real