Beverly Johnson appeared on "The View" to discuss her Vanity Fair op-ed and encounter with Bill Cosby.  Find out what see said inside and see Keke Palmer joining the ladies to co-host.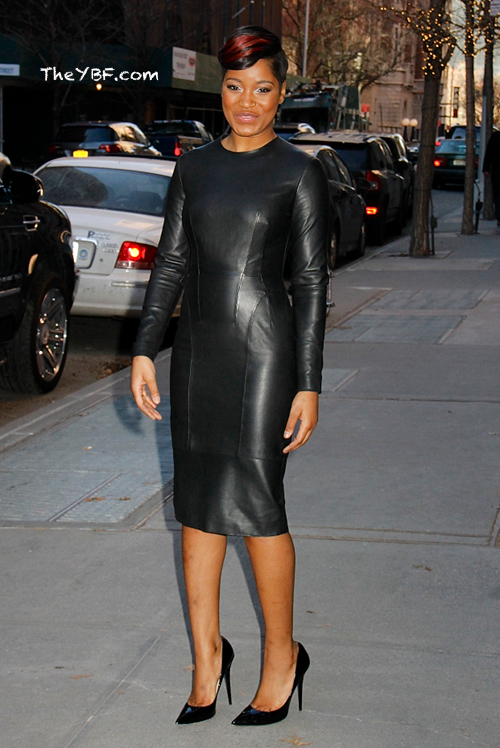 Earlier today, Keke Palmer, who's currently starring as Cinderella on Broadway, joined the ladies of "The View" for a very controversial discussion about Bill Cosby and sexual misconduct.  She arrived ABC studios wearing a leather dress and black heels.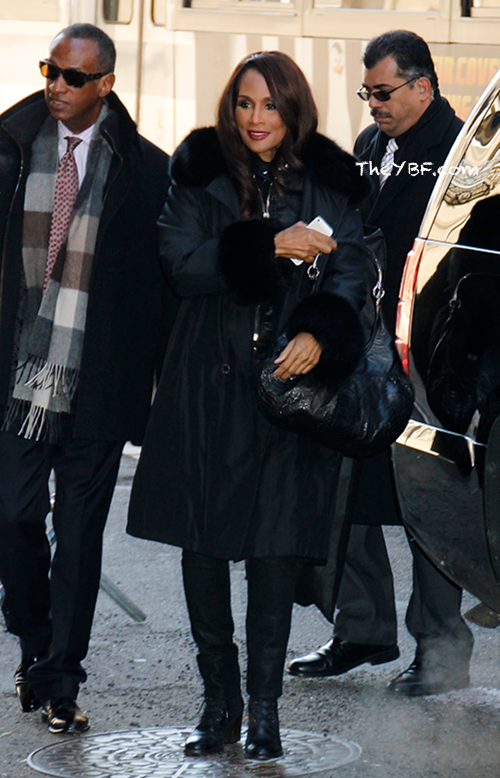 Supermodel Beverly Johnson (who arrived wearing a black coat with fur trim) was the show's first guest.  She appeared on the panel to tell her story about an "alleged" encounter with Bill Cosby where she claims she was drugged. 
We've already recounted Beverly's story here and here, and on "The View", her story was consistent with what she's already revealed.  She did add a few new details.  Mainly, she felt like the room was spinning, she's doesn't "think" she was raped and she told the ladies she wants to start a conversation about violence against women.  While telling her story, she said,
"...the room started to spin a little...And then I took another sip, and then it was coming on like a moving train, meaning the drug. At that moment, I knew I had been drugged," she said.
She continued,
"He motioned to me to come over like we were gonna rehearse the scene then," she said. "I went over, he put his hands on my waist, I put one hand on his shoulder to steady myself at this moment, and I cocked my head to one side and looked him dead in the eye and said, 'You're a mother f—er.' "
When asked by Whoopi why she's coming forward NOW, Beverly said,
"This is not about Mr. Cosby. He's just a lightning rod for conversations about violence against women. It's just indicative of the fact that I was the one who wasn't raped, I don't think, but who has had the experience that a lot of other women had. I'm coming forward just to tell the truth."
When asked how she felt about the situation immediately after it happened, she told the panel,
"It was like I lost a family member. I felt such a sense of disappointment. I was devastated. I didn't really know what happened. … I was numb."
Watch the interview here.