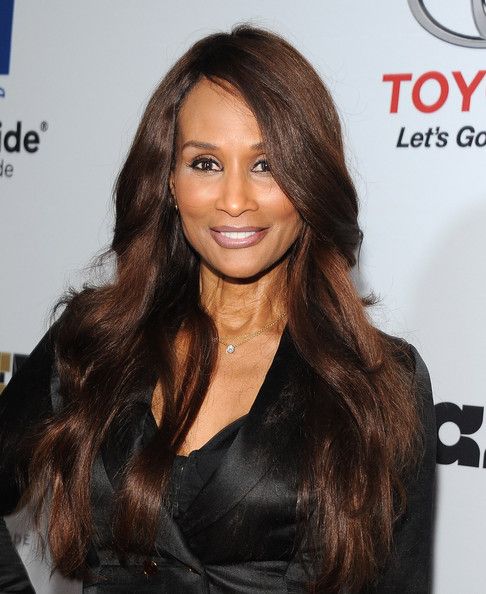 Beverly Johnson followed up her shocking Vanity Fair first-hand essay with an in-depth interview with ABC NEWS, explaining why she remained silent about her alleged encounter with Bill Cosby...and her explanation might shock you!  Watch her interview inside...
We're sure you gagged when you read Beverly Johnson's VANITY FAIR essay where she detailed a sketchy visit to Bill Cosby's multi-level NY brownstone in 1986 that allegedly ended with a "laced latte."  Now, in response to the piece which quickly went viral, the supermodel (and the FIRST Black woman on the cover of American VOGUE) opened up to ABC NEWS, revealing she feared for her life and why she remained silent. 
In an in-depth interview (which just today on GMA, Nightline and World News), Beverly recounted that evening's events at Mr. Cosby's upper east side home and addressed the elephant in the room - What does it mean that a high-profile Black woman has joined the list of accusers? 
Also, one of the MAIN reasons she remained silent was to protect Bill's wife, Camille, whom he married in 1964!  Check out the highlights from her sit-down.

On being drugged by Bill Cosby (allegedly):

"Bill said part of the exercise he wanted me to do was to act like you're drunk. And I thought, you know, the role was for a pregnant woman on the show, but I said 'OK' and went along with that.

"I took a couple of sips of the cappuccino, and from the first sip and then from the second sip, I knew I had been drugged and I had been drugged really good.

The drug was very powerful. Something I had never, ever taken before, and I mean, I was woozy, my speech was slurred, my … and I kept getting, it kept getting stronger as time went on. It was … I knew that I was in danger, I knew that this was not a recreational drug of any kind, it was … I was really afraid, I was afraid for my life."

He was getting angry, he was pissed, and he, you know, grabbed me by my arm. And he was just dragging me down the brownstone stairs, and a taxi stopped, and he threw me in the taxi."
On protecting Camille Cosby:

"This one social gathering where Camille was, and she's so striking and beautiful, and I walked up to her and she embraced me with this hug that was so endearing like you would hug your own daughter, and I decided I wasn't going to push the issue any further because of her."

On coming out against Bill Cosby as a Black woman:

"Particularly now with Michael Brown and Eric Garner, this attack on black men is real. And now I am calling out a black man, a revered black man, and sometimes it's really hard to do the right thing, but this is the right thing to do. Sometimes it's really hard to do the right thing, but I've got to do this, I've got to do it for my daughter, I've got to do it for my granddaughter."
For more, watch Beverly's HuffPost interview below.
Photo via Getty