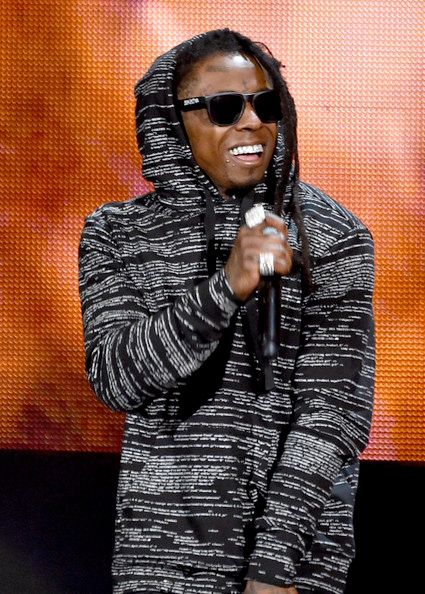 Lil Wayne and Keyshia Cole are using Twitter to keep their fans in-the-know….sort of. Peep Wayne's latest tweet and deets on Keyshia being sentenced to "30 days" for something she did in the past when you go inside…
Lil Wayne raised a few eyebrows after he blasted his beloved Birdman "Baby" Williamsand YMCMB label on Twitter recently for delaying the release of his much-delayed album, The Carter V.
According to Weezy, he feels like a prisoner on his own label and he's blaming the Cash Money honchos for holding his album hostage. Some thought Wayne's Twitter was hacked when he first went on his Twitter rant but he later confirmed the tweets during a show in Brooklyn recently. He said during his set, "It's a fucked up situation, but I will be out of it soon, and I do it for ya'll!" Check it above.
We were wondering what would happen to YMCMB empire if Wayne did actually decide to leave. But now, it looks like Wayne will be taking "Young Money (YM)" with him.
In his latest tweet he said:
So is it official? Is he out of Cash Money? Where will Nicki Minaj and Drake go? What will hapen to Tina Turn Up's career?  So many questions…not enough answers. Guess we will see in due time….
Also being Twitterific....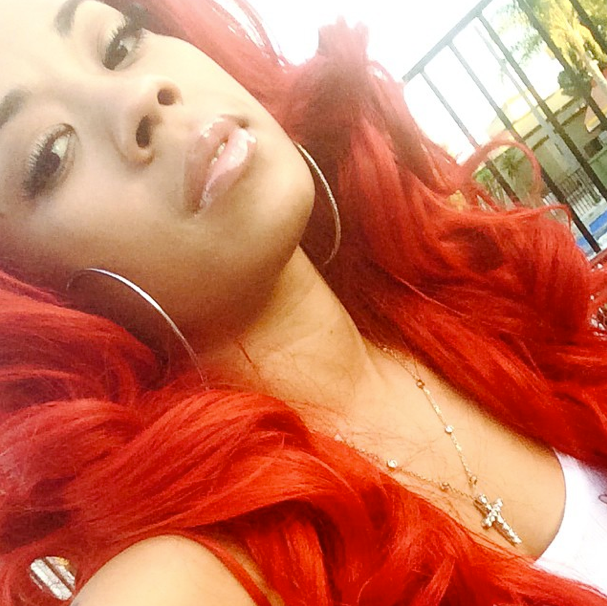 Keyshia Cole hopped on Twitter earlier today to chop it up with her fans. And it resulted in a confession that a judge has ordered her to do "30 days". At first we thought it was possibly over that assault charge she caught recently, after allegedly beating down a chick she found in Birdman's L.A. condo. But it appears to be something from her past.
In a series of tweets, Keyshia revealed she was in court all day and will have to do "30 days" for something she did 10-years ago. We're not exactly sure if she's doing 30 days of jail, community service, house arrest, etc. But whatever it is, she was court ordered to do it and then she'll "be out".  Or whatever.
Peep her tweets: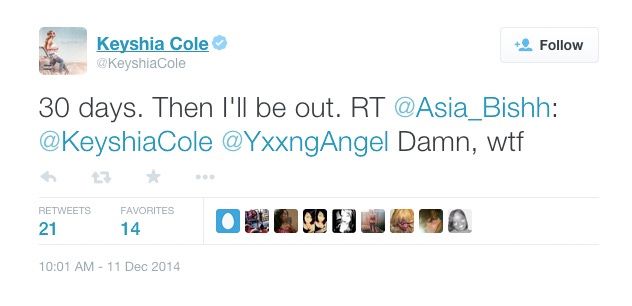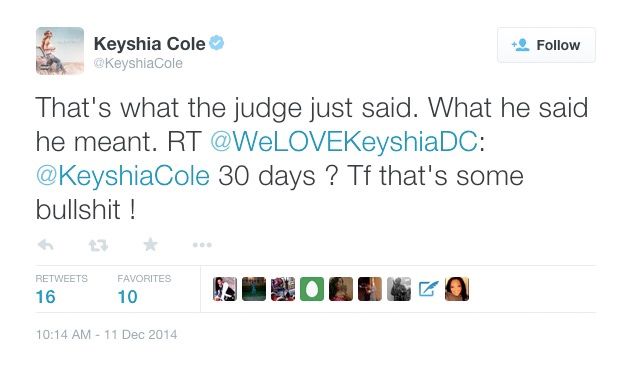 Another interesting tweet...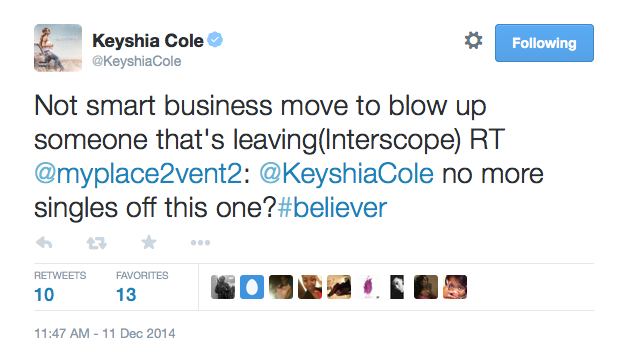 A fan asked Keyshia about more singles from her latest album Point of No Return. But....they may not be happening anytime soon since it seems something went down between her and her label, Interscope. She did tweet (back in January) that this album was her last LP before her contract was up. Looks like they aren't ending on good terms.
Photos: Getty/Keyshia's IG/Love B Scott