Uh-oh! Tyra Banks and the CW Network are being sued by former "America's Next Top Model" contestant Angelea Preston. And she's seeking $3 million for breach-of-contract after they allegedly denied her the top prize once they learned she use to be an escort.
Plus, peep the cute Christmas card from Phaedra Parks and her sons inside….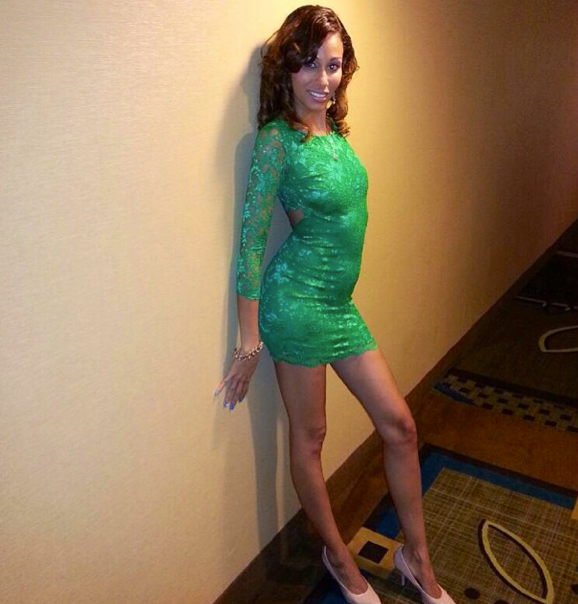 A former "America's Next Top Model" contestant is gearing up to battle it out in court against "ANTM" creator Tyra Banks and the CW Network.
Yesterday, former "ANTM" contestant Angelea Preston (above) trekked it to the Los Angeles Superior Court building to file a $3 million lawsuit against the supermodel/executive producer and television network. Why? Well, she claims she was wrongfully disqualified after produ' an escort before appearing on the model competition show. According to The Wrap, the suit is alleging breach of contract and both intentional and negligent infliction of emotional distress.
Angelea was an original contestant of the Cycle 14 cast in 2010. She didn't win that cycle, but she came back for Cycle 17, which was an "All Stars Season" consisting of former contestants, to go head-to-head in a new season.
According to the legal docs, Angelea was the Cycle 17 winner and was suppose to receive a $100,000 contract with CoverGirl cosmetics and a Vogue Italia magazine spread.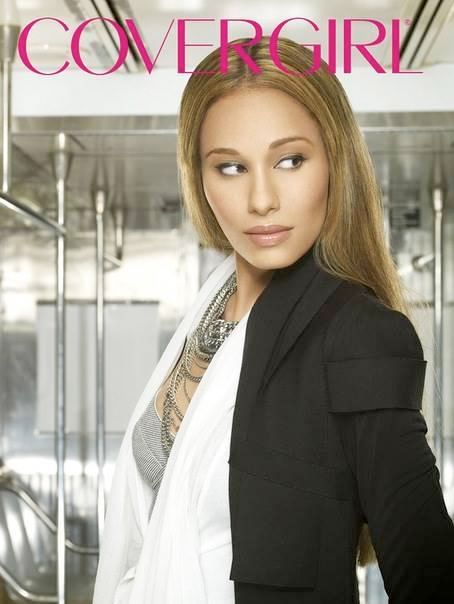 But that was all taken away. After taping wrapped, producers learned of her providing escort services before she appeared on the show, so they decided to snatch her title away, giving it to contestant Lisa D'Amato. She allegedly told producers prior to filming the season she had been an escort for about a year.
Angelea suit claims she didn't break any of the show's rules because she worked as an escort BEFORE she appeared the show. So now, she wants justice!
In a statement released to The Wrap, The CW Network is confident her lawsuit won't hold any weight in a court of law. It reads:
"As noted during the broadcast of the 'America's Next Top Model' finale in 2011, information about Angelea was learned after production wrapped on that cycle that led to her disqualification from the competition. We are confident that her lawsuit has no merit."
 
Her lawsuit also alleges the contestants worked under "grueling conditions", including having to "work" 12+ hours without being given a break to eat or drink.
Hmm...think she has a case?
Another chick dealing with her own legal issues....
"Real Housewives of Atlanta" star Phaedra Parks isn't letting her pending divorce from her husband put a damper on her and her two sons' holiday spirit.
The Southern Belle is standing on her own two feet despite the fact her estranged husband Apollo Nida was sentenced to 8 years inside a federal correctional facility. She and her adorable sons, 4-year-old Ayden and 19-month-old Dylan, posed it up for cute Christmas card, sans Apollo.
We told you "RHOA" husband said he isn't going through this divorce without a fight, warning Phaedra that he refuses to leave empty handed. Well Apollo, you can fight as hard as you want, chick does NOT look bothered.
We can't help but wonder if she'll at least send him a card since he claims she won't bring the kids to visit him....
Photos: Getty/Angelea's IG/CW Network