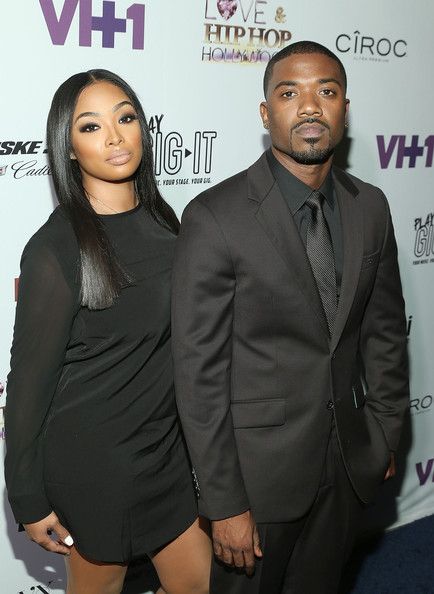 Ray J called 911 when his ex-girlfriend Princess Love (yes..we said "EX") threatened to harm herself following their breakup.  Get the deets inside and watch a clip from the "Love And Hip Hop Hollywood" reunion fight between Princess Love and Morgan.
Cops were called yesterday after "LAHH Hollywood" star Princess Love threatened to kill herself.  You might ask yourself, what could possibly cause the young lady such distress?  Two words. Ray J.
Thanks to a new report, we've learned that Ray J and Princess Love have allegedly broken up...and she didn't take it well AT ALL.
Today, Ray J put in a frantic call to 911 and told the dispatcher that his ex was threatening to kill herself. He explained that he'd broken off their relationship (last night) and he was very concerned because A) there's a gun in her house B) he just went through the murder/suicide of friends Earl Hayes/ Stephanie Moseley.  The R&B crooner didn't want to take any chances....
So what happened? Cops went to the house and didn't find Princess, however, we've learned that he has spoken to her since the 911 call and she is fine and unharmed. 
In related news...
On this week's installment of the "LAHH Hollywood" reunion, we watched Ray direct Princess Love to attack his former assistant Morgan. And she willingly does it...like a child.  Following the fight, Morgan has a breakdown backstage that leaves her with bruised knuckles.  Ummm....all this over Ray J?
Photos via YBF L.A. correspondent Lauren Smith /Rowena Husbands/Kass (The Brand Group)/VLEX Photos/@missdiddyla