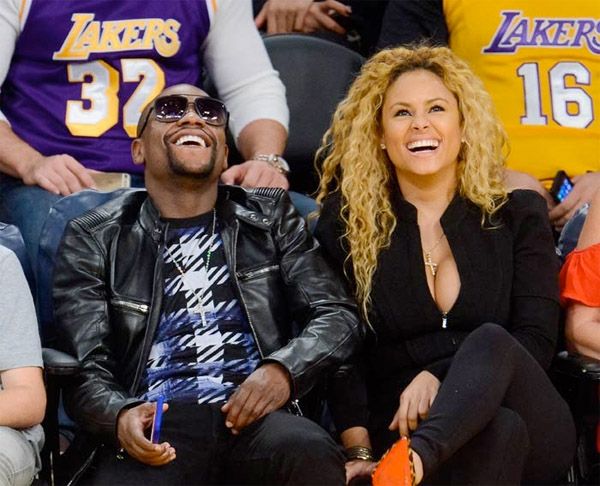 Reports suggest that Floyd Mayweather witnessed Money Team member Earl Hayes gun down his wife, "Hit the Floor" actress Stephanie Moseley (via Facetime), and he's finding solace at NBA games. Get the deets and check out pics of Kobe Bryant rocking a "I Can't Breathe" t-shirt during warmups inside….
People have different ways with dealing with the lost of loved ones. And Floyd Mayweather seems to dealing with the murder/suicide of close friends in an unconventional way.
Last night, the boxing champ hit up the Staples Center with his chick of the moment Liza Hernandez and they sat courtside to check out the L.A. Lakers square off against Sacramento Kings. And as you can see, he and Liza were all smiles as they laughed it up throughout the game.
This is the 2nd game Floyd has attended since allegedly witnessing the murder/suicide of his friend Earl Hayes and wife Stephanie Moseley. On Monday night, Floyd was spotted chatting it up with NBA ballers Chris Paul and Jamal Crawford at the L.A. Clippers game against the Phoenix Suns.
 
Reports allege Floyd was on Facetime with his friend/rapper Earl Hayes moments before he gunned down his wife/"Hit the Floor" actress Stephanie Moseley. Its reported Floyd tried to calm down Earl after he learned his wife could have possibly had an affair with R&B singer Trey Songz.
For someone who's mourning the death of a friend, he sure has a very unorthodox way of showing it. We're not judging, but to each it's own.
Meanwhile....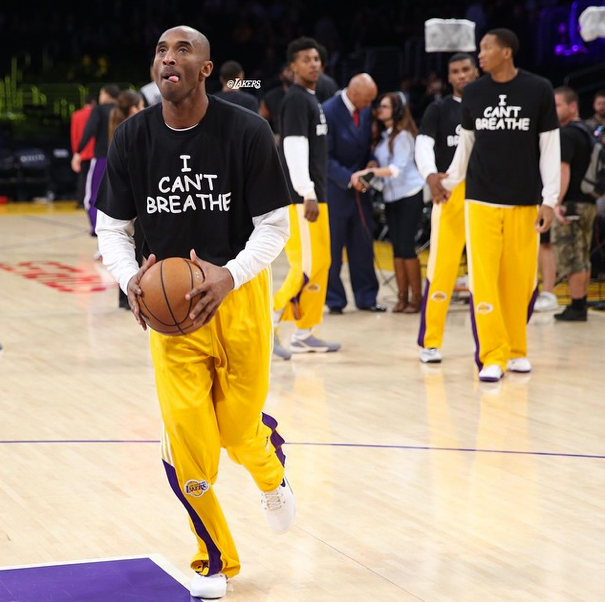 Joining the ranks of celebs paying tribute to Eric Garner, Kobe Bryant rocked a "I Can't Breathe" t-shirt as he warmed up before last night's game against the Kings.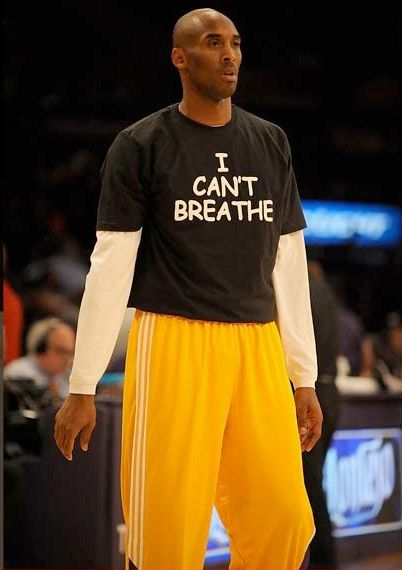 The night before, Jay Z reportedly hand delivered "I Can't Breathe" t-shirts to the Brooklyn Nets locker room. The entire team, including LeBron James and Kyrie Irving, wore the t-shirts during warmups. Chicago Bulls guard Derrick Rose also rocked a t-shirt with the saying written across his t-shirt during warmups recently.
Some NFL players have also paid tribute to Eric Garner, including Reggie Bush who was spotted wearing a "I Can't Breathe" t-shirts during their warmups on Sunday.
Photos: Getty/Lakers' IG/@mynamesphillip