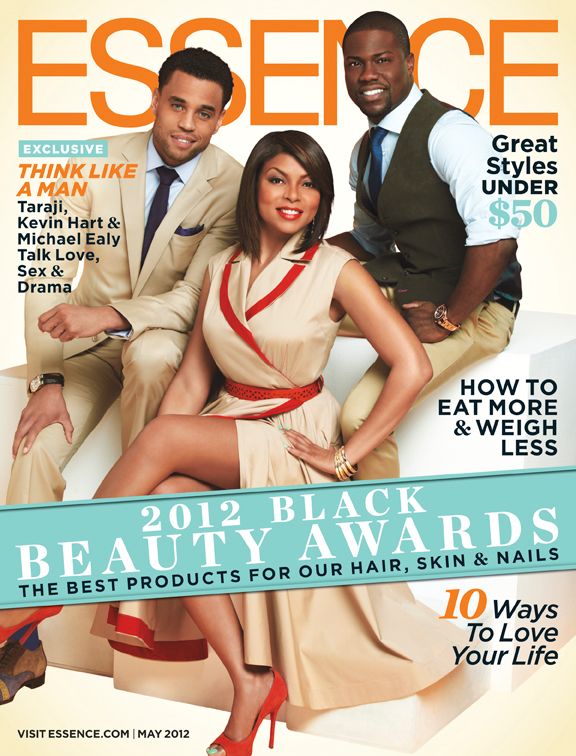 With the upcoming romatic comedy flick, Think Like A Man, hitting theaters April 20th, the ensemble cast is taking over the media space. 
Check out the gorgeous Taraji P. Henson, the hilarious Kevin Hart, and ridiculously sexy Michael Ealy (all in chic neutrals with pops of color) on the May 2012 double covers of ESSENCE magazine...
With two hot covers in tow to promote their upcoming flick, Taraji (who additionally has her own solo cover), Kevin & Michael are dishing about the real game of love.
"Here's the thing about women: They don't like choices. You got a man who tells you what to do, and you got a man who asks you what to do. Men who ask don't get…"—Kevin Hart
After filming the new comedy Think Like A Man, ESSENCE caught up with fabulous co-stars to reveal all the games people play.
The May 2012 issue hits newsstands April 12th.