EJ Johnson is showing off his post-surgery weight loss. Check out EJ's new bod inside and get the deets on the surgery that left Mel B blind in one eye. 
Slim & trim! That's the first thing that comes to mind after seeing EJ Johnson's transformation.
The "#RichKidsOfBeverlyHills" star and NYU student is transforming right before our eyes after getting gastric sleeve surgery this past August.
He's been posting pics of his slim and trim post-surgery body and he's looking damn good. Now that he has dropped the extra weight, he's feeling extra fierce and untouchable as he posed it up with friends and his pink Birkin bag. He captioned the pic above, "Competition, we would love some #Saturday #fashion #teamthis"
Peep his progress below:
Who gone check him?! Looking good EJ!
In other surgery news….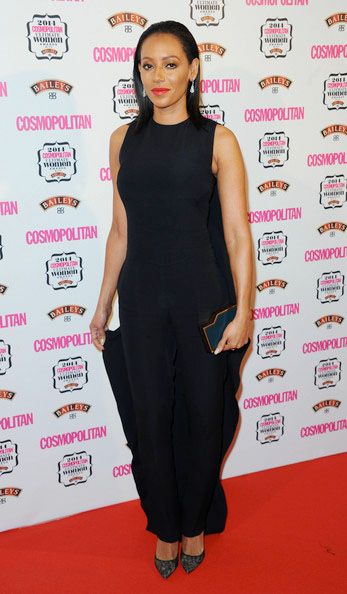 Laser eye surgery is a very serious procedure that if done wrong, could cost you your vision.  That's what happened to Mel B. The former Spice Girl lost total vision in her left eye after a botched laser eye surgery.
In an interview with Hello! magazine, the singer revealed she has been blind in her left eye for the past 15 years since her cornea was badly damaged during the laser treatment.
She said,
"I can't see at all out of my left eye. The lasering went wrong so this will be totally life-changing."
The mother of three is now planning to undergo a cornea transplant to fix and hopefully restore her vision. And she seems pretty optimistic about it. She added,
"Hopefully I won't be seeing what the other person's seen, the other dead person."
Nice that she can still find something positive after going through such a tragic event Let's hope this upcoming surgery gets her back on track. Good luck Mel!
Photos: Getty/EJ's IG