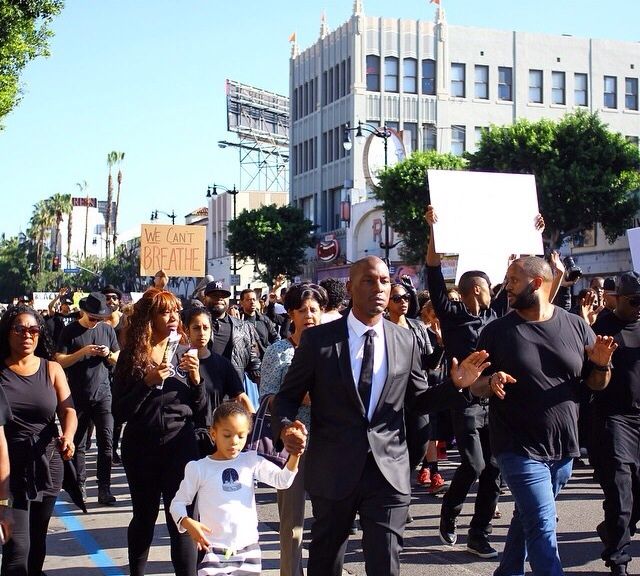 After two police officers escaped indictments in the shooting death of unarmed teen Michael Brown and the fatal choke hold that took the life of father Eric Garner, peaceful protests have swept the nation. And now YBF celebs Tyrese (along with his daughter), Kevin McCall, Robert Riley, The Game, Reggie Bush, Derrick Rose and Diddy's son Quincy are joining in on the action. Peep the powerful pics inside….
Social unrest has been plaguing the nation after two police officers were recently not indicted after the killing of two African-Americans. A grand jury decided to not indict former Ferguson police officer Darren Wilson for the shooting death of unarmed teen Michael Brown. And most recently, a Staten Island grand jury decided not to indict officer Daniel Pantaleo for the fatal chokehold that took the life of father/husband Eric Garner.
Since the announcements, peaceful protests have popped up across the nation as protestors march for equal rights and justice for all. And now, a few YBF celebs have gone from protesting on social media to actually hitting the streets and making their voices heard.
Yesterday, Tyrese, his daughter Shayla Gibson and entertainment executive Steve Jones hit the streets to raise awareness at the Black Out Hollywood Rally. The Fast & Furious star marched with protestors dressed in all black as they yelled out chants and sang songs during the demonstration.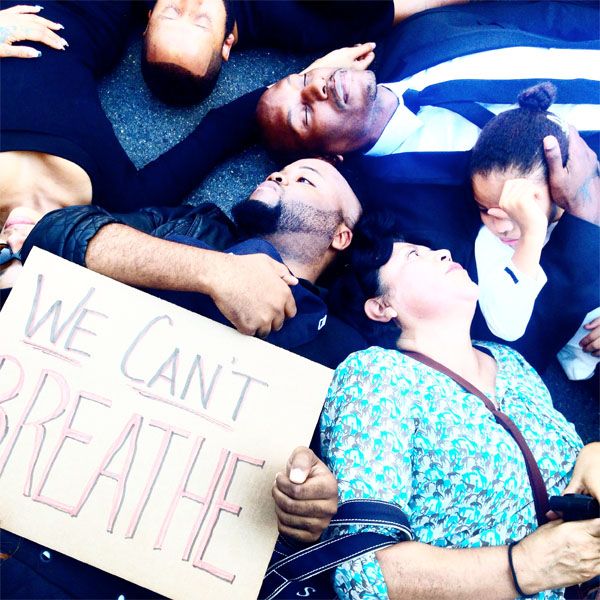 Not only did they trek the streets, they also stretched out across Hollywood Boulevard along with other protestors holding up signs which read "We Can't Breathe". Powerful.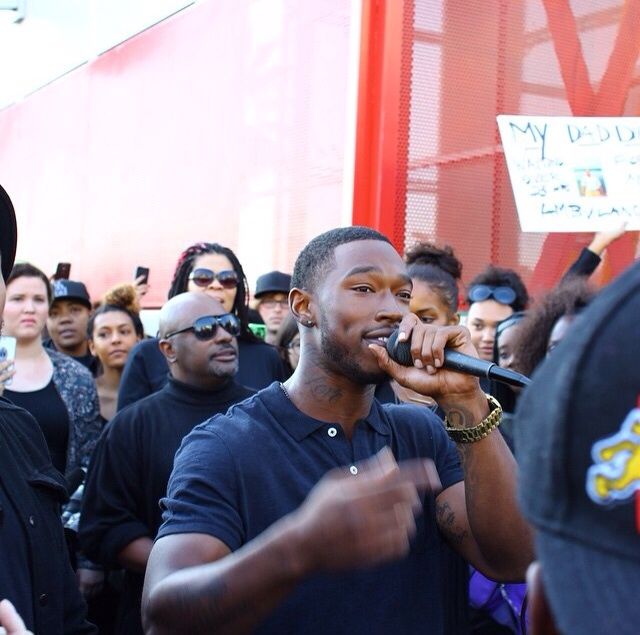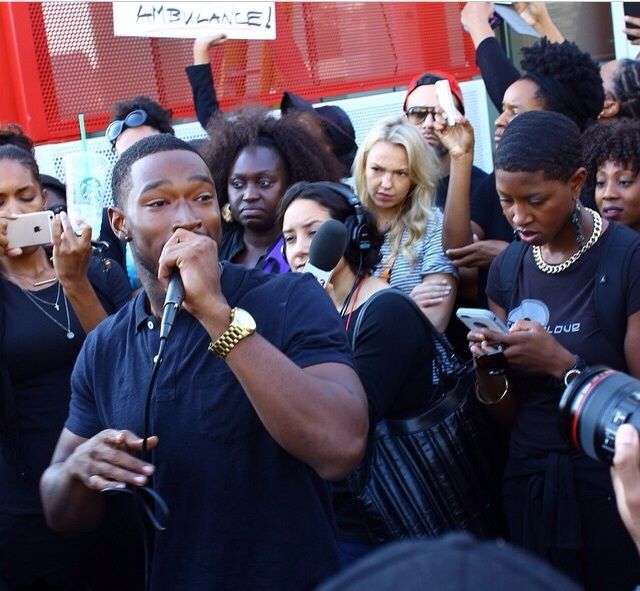 Singer/song writer Kevin McCall was amongst those protesting in Hollywood yesterday. He hopped on the mic for a few words of empowerment.
Diddy's son Quincy was also dressed in black, ready to march on with protestors. 
Robert Riley, who stars on VH1's "Hit the Floor", was engaged in a heated debate with a man on the street on the differences and similarities between the Trayvon Martin/George Zimmerman case and the Michael Brown/Darren Wilson case. Check it:
Also....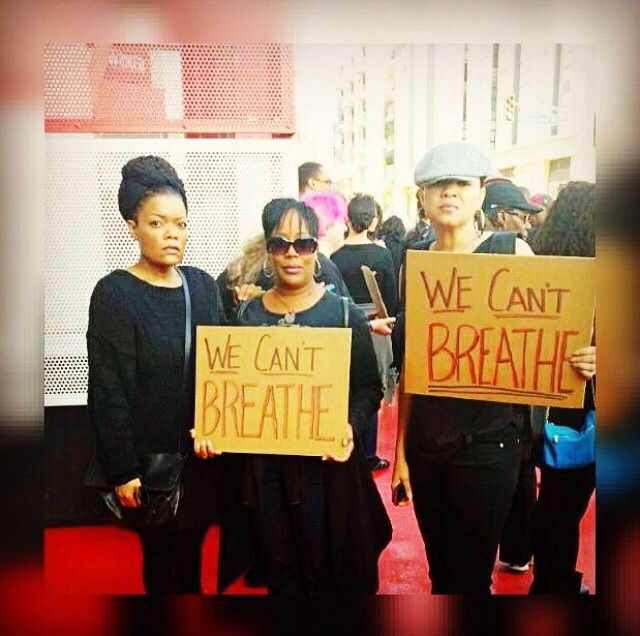 Actress/comedian Yvette Nicole Brown stood in solidarity holding up "We Can't Breathe" signs.
While overseas, rapper The Game raised awareness in Milan, Italy. He laid out in the streets of Italy with some locals before hitting the stage posing in the universal "Hands Up, Don't Shoot" stance: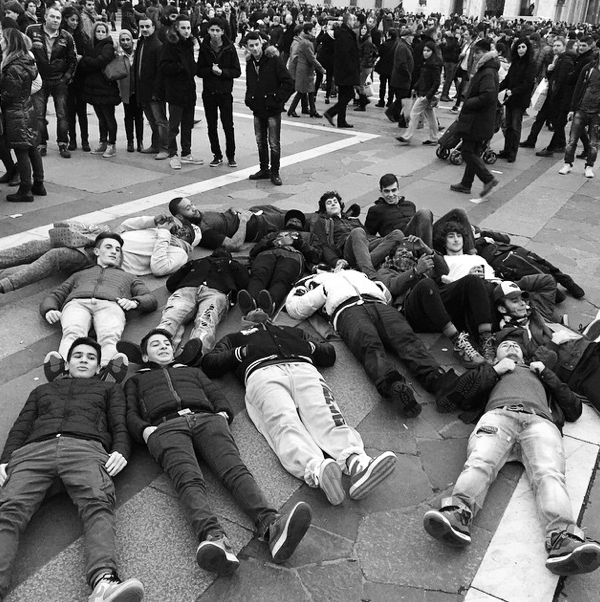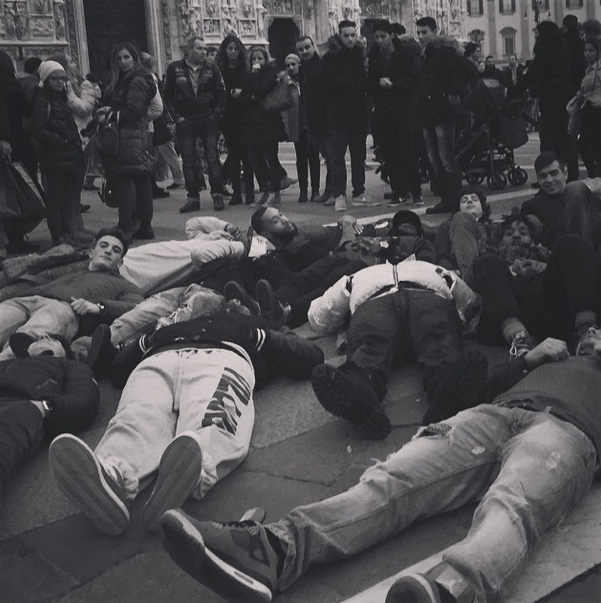 He captioned, "Me & some locals during the beginning of my protest for Americas in-justice in front of the Milan Cathedral, Italy earlier today. #RipMikeBrown #RIPEricGarner #RipTrayvonMartin #BlackLivesMatter #OneWorld"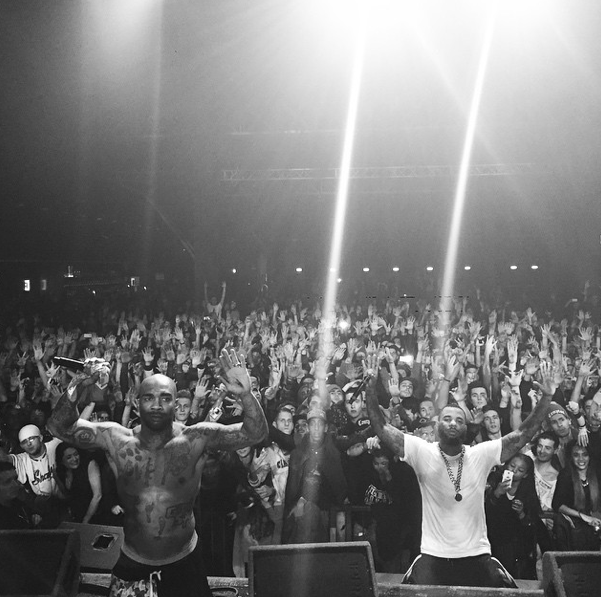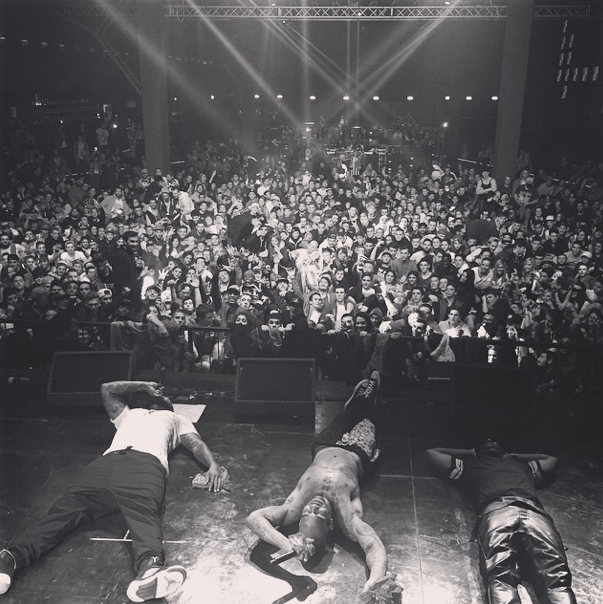 And a few YBF athletes joining in with the St. Louis Rams players: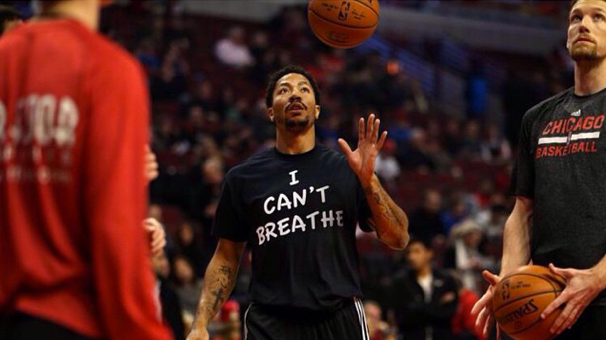 Chicago Bulls guard Derrick Rose wore an "I Cant Breathe" t-shirt during warmups at last night's game against the Golden State Warriors.
And Detroit Lions running back Reggie Bush rocked a "I Can't Breathe" t-shirt during pregame warmups today before hitting the field against the Tampa Bay Buccaneers.
Nice! We love to see our YBF celebs using their star power for the greater good.
Photos/Videos: Steve Jones/AP/The Game's IG/Logan's Twitter/ @direct7000/@nyctola/120 Sports