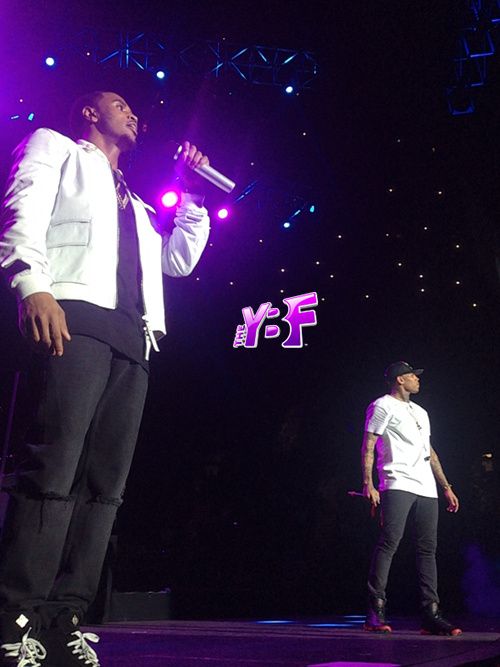 Power 106 held its Cali Christmas Concert last night. And it included performances by Chris Brown, Trey Songz, Tyga, Big Sean, T.I., J. Cole and more. Peep the pics and videos inside…
VA homies Chris Brown and Trey Songz have been hitting up stages together across the nation (and parties) as they gear up for their joint "Between the Sheets" tour.
Last night, they took their talents to the The Inglewood Forum for Power 106's sold-out Cali Christmas Concert. And our YBF correspondent Lauren Smith was on the scene to check out Breezy & Trigga perform their remixes to "Tuesday" & "Songs On 12 Play".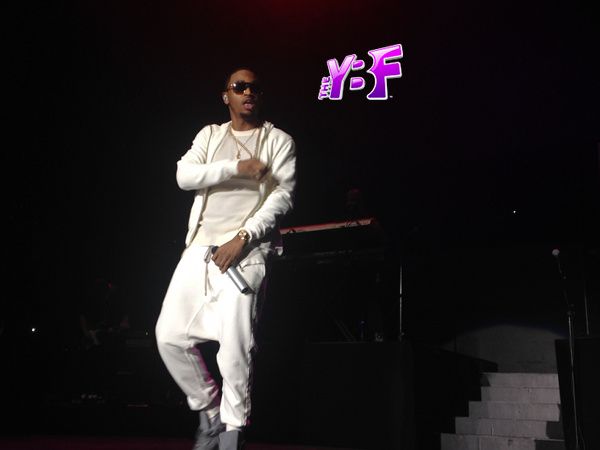 For his solo set, Trigga kept the ladies in a sexy mood as she crooned his hit R&B tracks "Foreign", "Dive In", "NaNa" and more.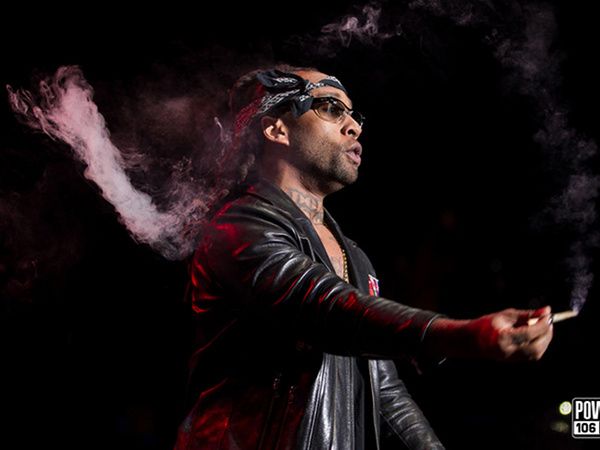 Ty Dolla $ign (with what appears to be a blunt in his hand) also came out to perform "Paranoid" remix.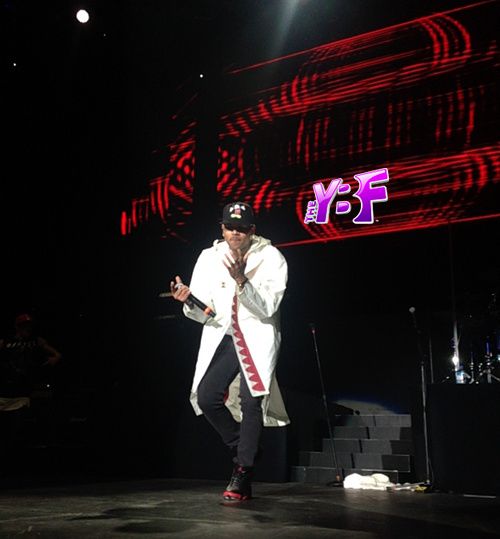 Meanwhile, Breezy was busy tearing the stage up with his fast-paced dance moves as he rocked out to "X", "Strip", "New Flame" "Show Me" (joined by Kid Ink) and more.
Not only did he perform an explosive set, he also made the annoucement that he's single... again! Right before performing "Loyal" he yelled out "F*CK THAT B*TCH!" Sighs....
Check it at the 19:40 mark:
;
Also hitting the stage:
Tyga joined Breezy for his verse on "Loyal". He will be traveling with Breezy and Trigga for their "Between the Sheets" tour.
Big Sean was on double duty last night. He performed with his girlfriend Ariana Grande at the 2014 Jingle Ball Concert and made sure to drop a few bars at the Cali Christmas concert. The G.O.O.D. rapper performed "Clique", "Beware", "Dance (A$$)" and...of course "I Don't F*ck With You".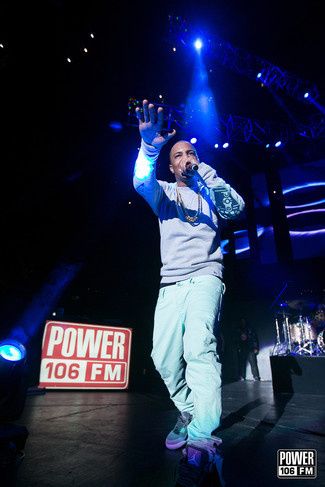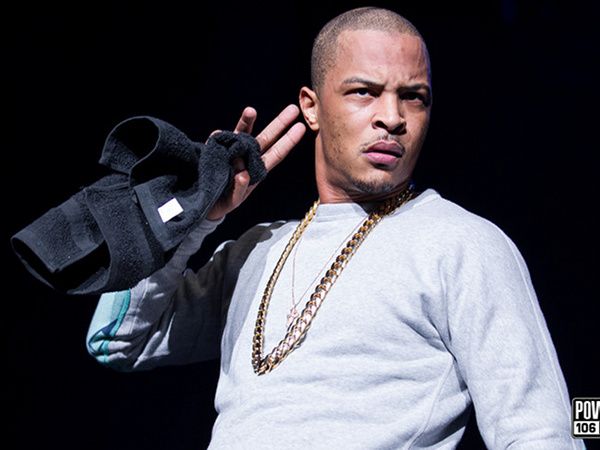 T.I. had his sweat rag handy as he got the crowd super turnt up with his set.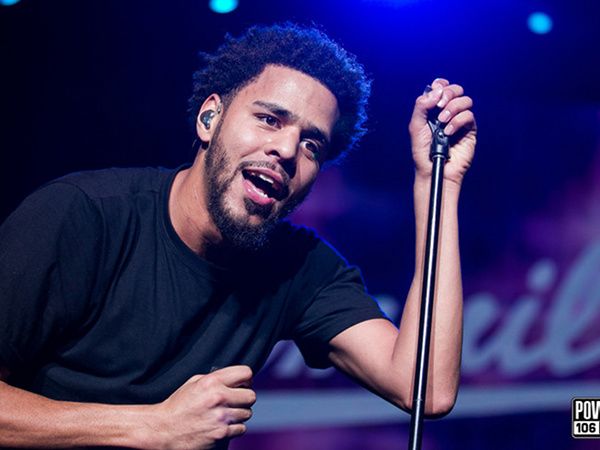 J. Cole also hit the stage before the packed out arena. During his set, he performed a snippet of his new track "Fire Squad" where he calls out white rappers (such as Iggy Azalea & Eminem) who've stolen from Black culture. The Roc Nation's latest album 2014 Forest Hills Drive drops Dec. 9th.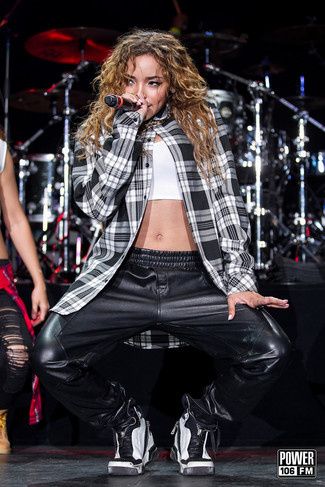 Tinashe hit the stage to perform her hit single "2 On" and was later joined by Kid Ink to perform "Body Language".
Go girl.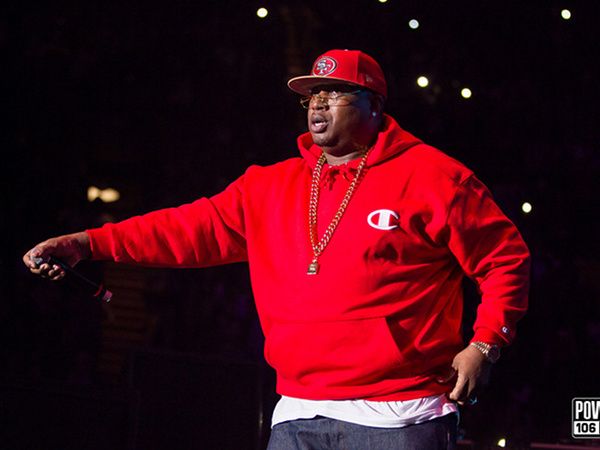 E-40 hit the stage for a surprise appearance.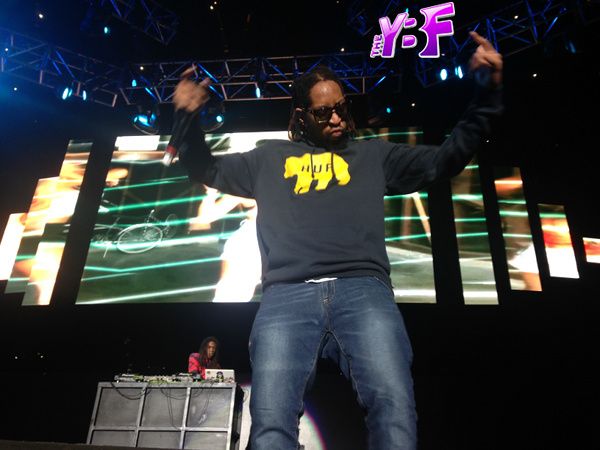 And Lil Jon took the stage to perform while his son Nathan Smith dj'd his set set. Nice!
Peep some of their sets below:
Photos: YBF Correspondent Lauren Smith/John Salangsang