Solange Knowles has been flaunting her fab style all over the place lately.  And her latest display is for the 10th Anniversary Issue of COMPLEX Magazine.  Check out what the self-assured fashionista had to say in a game of "Would You Rather" about why powerful women love being sexually dominated and why she protects her loved ones at all costs (but needs boxing lessons from "Love & Hip Hop's Chrissy!). 
Plus, Mel B is gracing the cover of FABULOUS magazine and dishing on being a b*tch....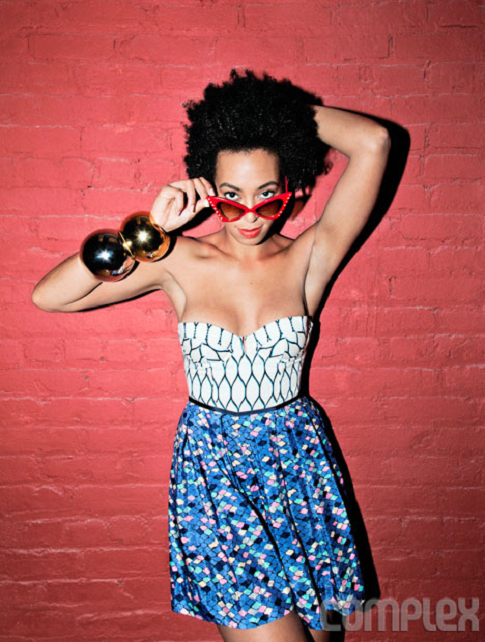 In a top by Kenzo and skirt by Margarita Sapala in the April/May 2012 issue of COMPLEX magazine, the fashion loving deejay & Carol's Daughter spokeswoman is giving intimate details on what/who she'd rather be.  And Solange's answers may surprise you. 
I'd rather be submissive than dominant. Strong, independent women share this sentiment of wanting to be taken over sexually behind closed doors. It's the natural balance for a woman like me.

I'd rather live in the U.S. than Europe. I talk shit about the American way, and how much more together Europe is as a society, but traveling as much as I have, there are lots of things I appreciate about home. I plan on living in Europe at some point, but for now I'm good in Brooklyn.

I'd rather be on the cast of Love & Hip-Hop than Project Runway. I've never seen Project Runway, but I'm a huge Chrissy [Love & Hip-Hop star Christine Lampkin] fan. I'd need to take boxing lessons from her first though, nahmean?

I'd rather be the cool aunt than the authoritative aunt. The closer my sister came to motherhood, the more stern she was with my son, Julez, but when he was between the ages of 1 and 4, she put the s in spoiling. I had to deal with the cool aunt for seven years, and I'm ready for payback! Late nights, candy binges—I'm doing it all!

I'd rather have known my parents when they were younger than only know them as my parents. My mother was the most stylish, flawless woman I've ever seen. My father had a little cool, but my mother was a different breed of cool. I've looked through photographs of her that inspire me today. She's partied at Studio 54, hung out in ski chalets in Colorado, and played Cleopatra in a play in Egypt. She's insanely cool in her 50s, but I wouldn't pass up being with her in her prime!

I'd rather be the protector than the protected. I'm naturally the protector—being a mother and having a famous family. You have to navigate when it's right to protect. I've made mistakes, but just know, if you step to me and mine, me and Chrissy gon' have to fuck you up.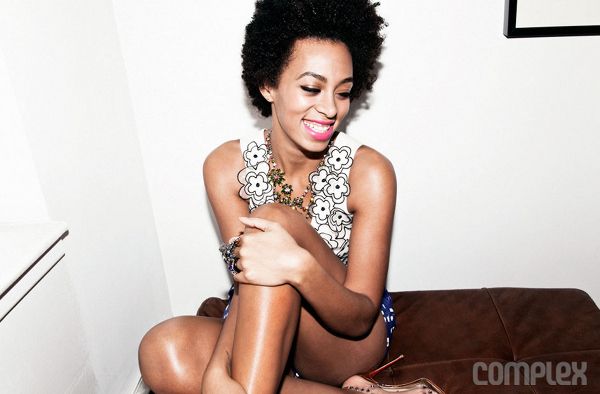 Check out Solo's behind the scenes video and interview:
And on the cover of the UK's FABULOUS Magazine: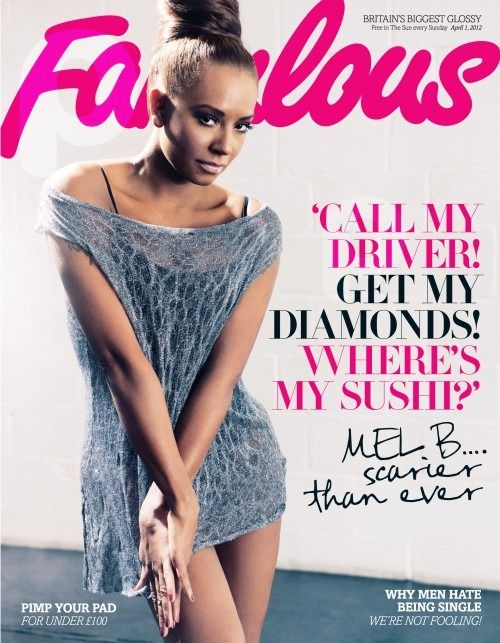 "Dancing With The Stars Australia" host Mel B. is flaunting that envious post-3-babies bod for the cover and spread.  Check out the pics and interview highlights below: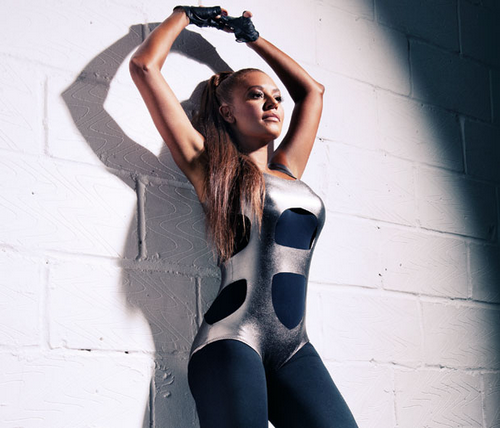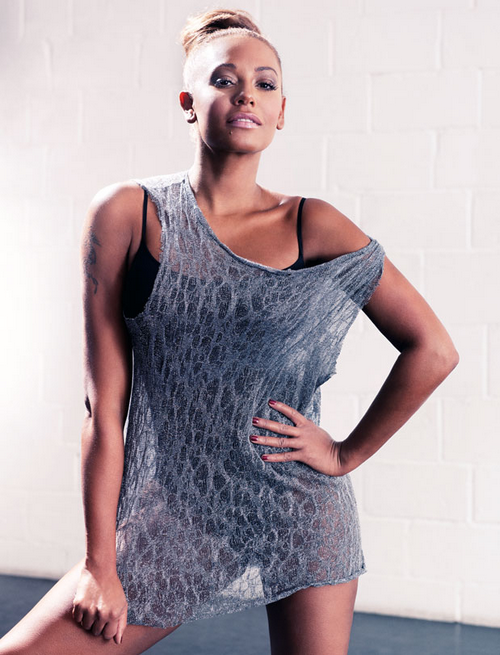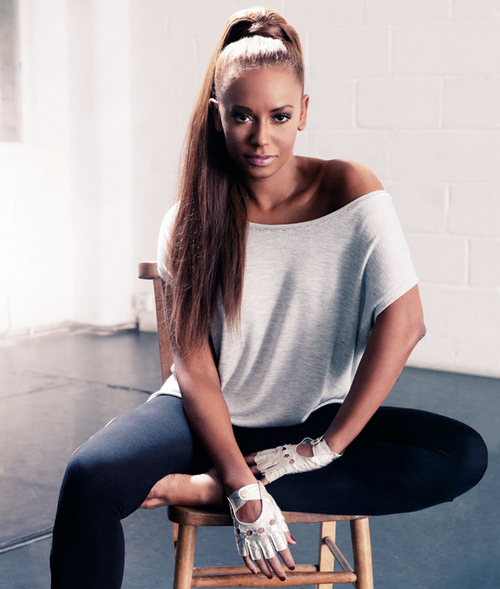 And if you're wondering about those rumors that her husband Stephen forced her to lose weight and if she's the b*tch everyone says she is, here's what Mel had to say about it all herself:
On the bitter fall out with family members: "I love my family – simple as that – but my own family come first, completely. Stephen comes first with my kids, completely. People are always going to judge what they don't understand or know about, and I think you [her family] are obviously very unhappy and I feel sorry for you."

On her husband: "Stephen is a great husband and a great father. I've always been very self-sufficient – in high times and low times. The difference is that I am reliant on Stephen and he's reliant on me and I've never been like that before. I trust him 100 per cent with my life."

On if Stephen bullied her into losing weight after she gave birth to their daughter Madison: "Not at all. He always says it's been like having three different women with me – he's been with me when I was totally ripped, when I was huge and when I'm just a bit more curvy like I am now."

On the biggest misconceptions about her: "I think the biggest misconception is that I'm a bitch. Lots of people think I am, but it doesn't actually bother me…. My problem is I am always completely honest. If I don't like someone, I just say so, I come right out with it and that can upset people. But I believe in saying what you think. I have high expectations of myself and people around me. But I am always unbelievably professional."

On how she lost the baby weight: "I was very focused. I had a plan and I stuck to it. I've never been a skinny minny and never will be, I just want to look good."

On hopes of a Spice Girl reunion: "I always want a Spice Girls reunion, but it's not up to me. We're getting together for the Spice Girls musical so we'll just see."
Check out the full interview (including her driver & sushi demands mid0interview) over at FABULOUS.
COMPLEX Photog: Ysa Pérez / FABULOUS Photog: Sean McMenomy