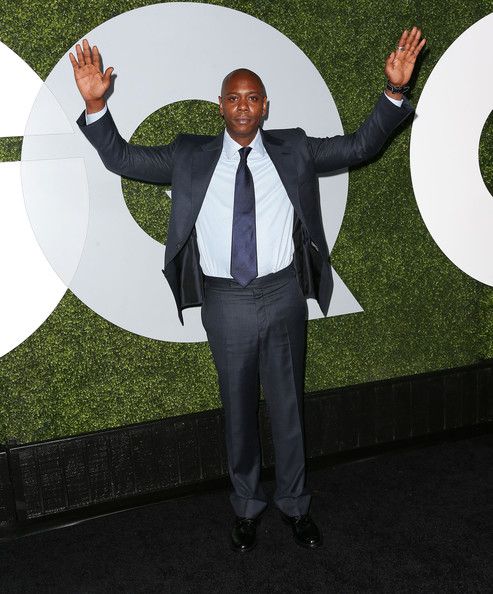 Last night, it was the guys' turn to pose it up on the carpet at the 2014 GQ Men of the Year party in L.A. Peep the sophisticated looks from Dave Chappelle, Terrence J, Terry Crews, Blake Griffin and more inside.
For this year's GQ Men (and Women) of the Year list, a few YBF men were honored.
Comedian Dave Chappelle,Get On Up actor Chadwick Boseman and openly gay free agent Michael Sam made the distinct list of game changers who left their mark in 2014. And to celebrate, the 19th annual GQ "Men of the Year" party was held at Chateau Marmont in L.A.
 
GQ cover guy Dave Chappelle joined the celebs who are using their platforms to raise awareness to social issues. He hit the carpet holding his arms up in the "Hands Up, Don't Shoot" position in honor of Ferguson teen Mike Brown.
Joining him on the carpet was his wife of thirteen years Elaine Mendoza Erfe. Nice to see Dave back on the scene after he suddenly "fell off the face of the earth". In Dave's GQ cover story, he talked about how he's feeling these days as he slowly returns to the limelight. He said, 
"I think that's probably my natural disposition. Obviously, in some situations or places, I'll be way more guarded. But I feel good this week. I had a nice week at home. I've been on the road nine out of the last twelve months this year, which was the most I've done in years, so I'm more accustomed to being around people. You know, for a while, I was kind of sequestered. Well, sequestered is not the right word. It was more like Superman's self-imposed exile.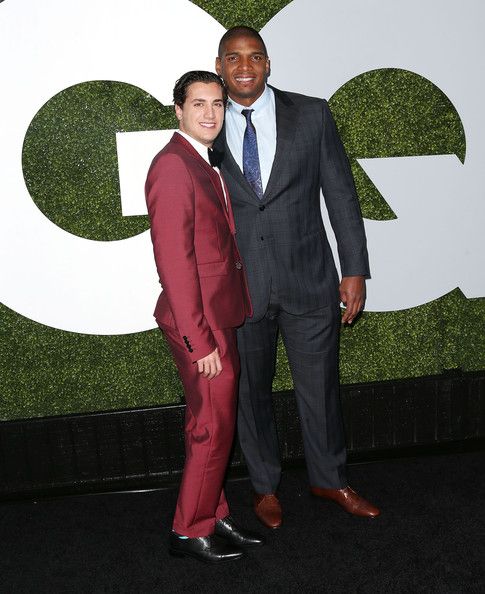 Free-agent defensive end Michael Sam, who became the first openly gay male to join the NFL, hit the carpet to accept his award. He brought his boyfriend Vito Cammisano along as his date for the night.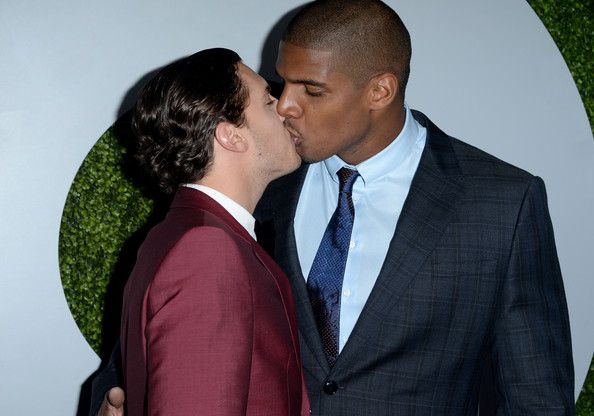 And they're still getting kissy for the cameras. You'll recall, the controversial kiss seen around the world of Michael and his boyfriend after the St. Louis Rams drafted him into the NFL. The former University of Missouri All-American player was later dropped by the team, picked up by the Cowboys (for the practice squad) and eventually dropped before ever playing an actual NFL game. Recently, he tweeted out that he still has hopes to one day play in the NFL.
Since his role as Jackie Robinson in 42, our crush Chadwick Boseman has been making big moves in Hollywood. The 37-year-old actor starred as James Brown in his biopic Get On Up. And most recently, it was announced he would become the first African-American Marvel superhero, starring in the upcoming flick The Black Panther. Nice!
E! News correspondent Terrence J and his girlfriend Nichole Issacs posed it up on the carpet together. Back in April, Terrence J put his model skills to work for a Stacey Adams spread.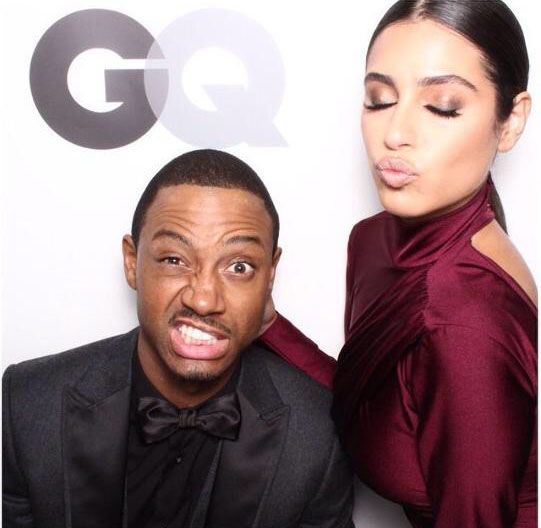 And to show the fun dynamics in their relationship a little, the twosome goofed off in a photo booth during the party.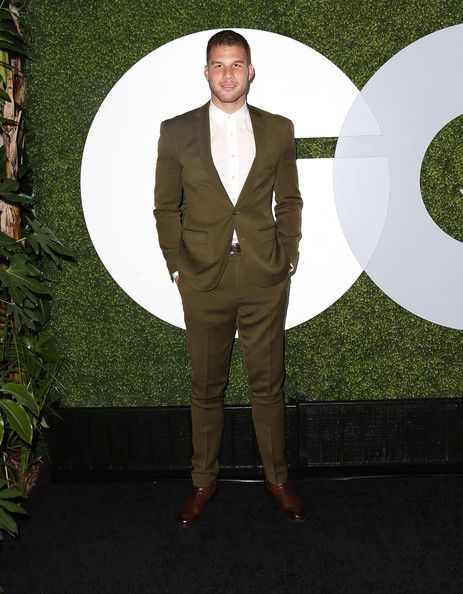 L.A. Clippers power forward Blake Griffin got dapper for last night's festivities.
The NBA baller caught up with his teammate Spencer Hawes and snapped it up with Dave.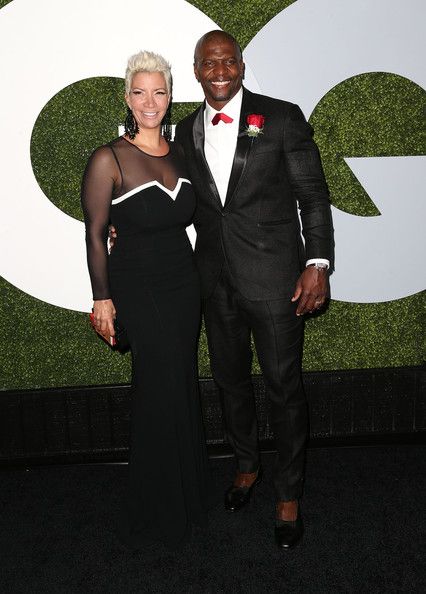 One of our fave celeb couples Terry Crews and wife Rebecca Crews looked nice as they flashed their smiles for the cameras.
And of course Terry had to keep it fun.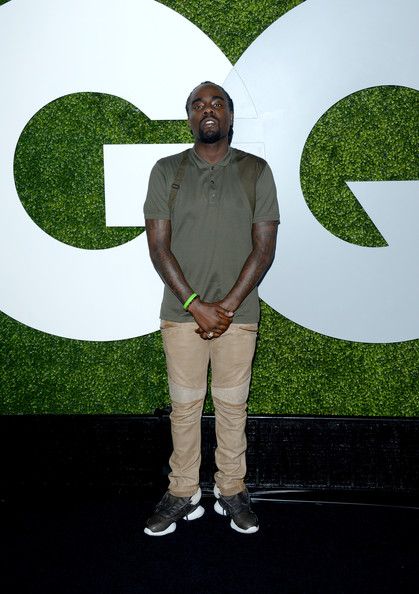 COMPLEX cover guy Wale was in the mix. The MMG rapper took some time from the studio as he works on his upcoming album, The Album About Nothing, for a little fun.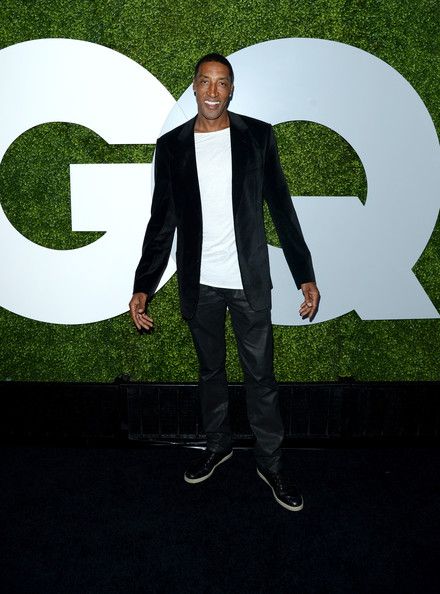 Former NBA baller Scottie Pippen came out to party.
And at a pre-party event:
Dave and Terrence J chopped it up during the Cadillac and GQ Celebrate Men Of The Year pre-party event at Sunset Tower in West Hollywood. Terrence was busy making is rounds, snapping it up with his girl and Wale: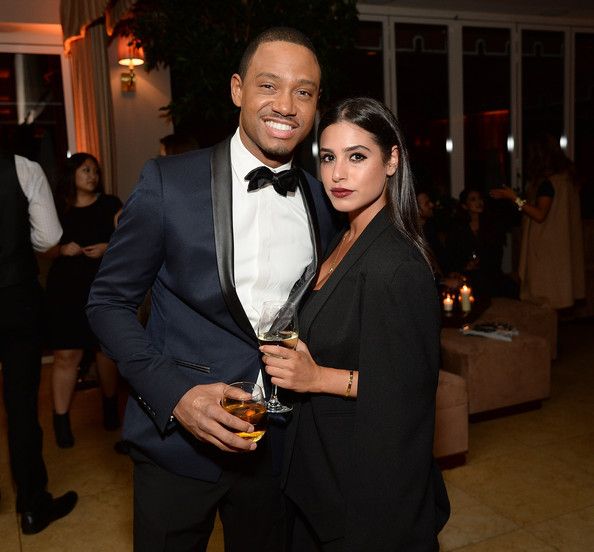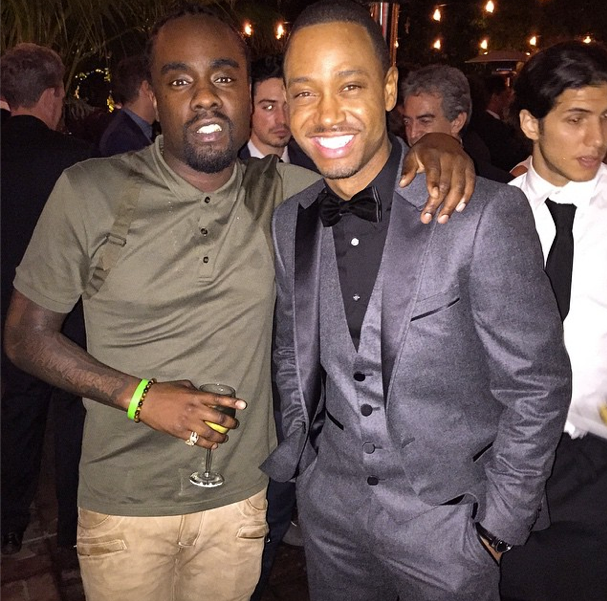 Looking good.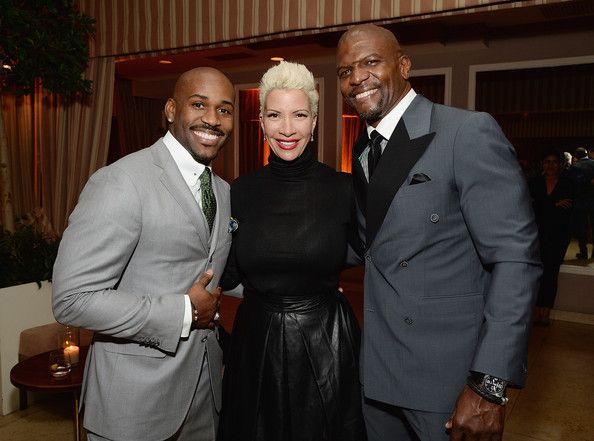 The Crews stopped for a photo-op with "The Biggest Loser" trainer Dolvett Quince.
Then, for a picture full of sexy, Terrence J, actor Ryan Guzman, Terry Crews, Dolvett Quinceand actor Jesse Metcalfe kept it GQ during the event.
"The Real" co-hosts Adrienne Bailon and Jeannie Mai were picture perfect.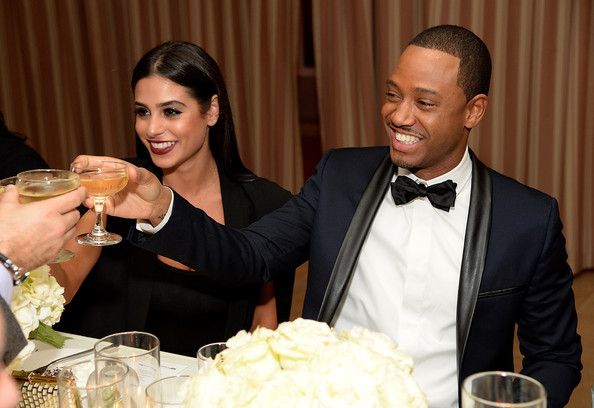 Cheers!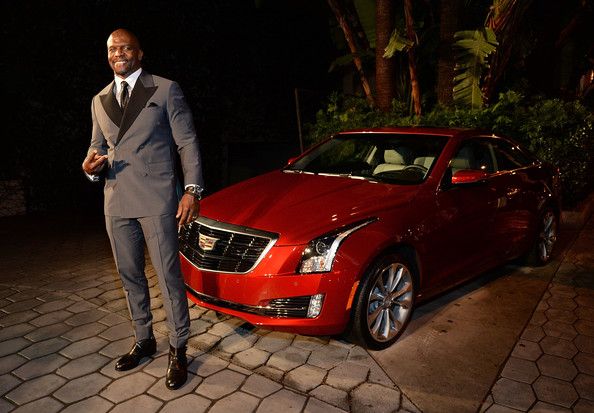 Fun times!
Photos: Getty/Terrence's  IG