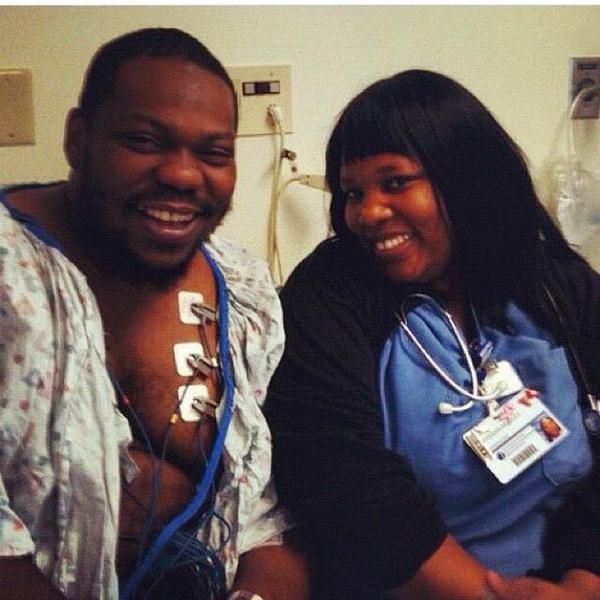 Rapper Beanie Sigel has been shot in New Jersey.  And he's already taking pics from the hospital.  Deets inside...
Beans was released from prison this past August after serving 2 years for tax evasion, he's back in trouble.  And this time, it ended with a gun shot to the stomach outside his home in New Jersey.
NBC Philadelphia reports about this morning's shooting:
Philadelphia rapper Beanie Sigel has been shot after an apparent fight outside a Jersey Shore home, police tell NBC10.

The shooting happened around 9:45 a.m. along the 800 block of Spruce Avenue in Pleasantville, New Jersey, police said.

Sigel, whose real name is Dwight Grant, was hit in the stomach, police said. He was taken to a hospital and is currently in surgery.
Sigh.  Pleasantville Police Chief Jose Ruiz explained why it's believed there was an altercation that went down prior:
"The crime scene looks like there was some sort of physical altercation.  From what we see there are items turned over, some scuff marks in the grass and stuff, but at this point we're just speculating because we haven't had the opportunity to speak to the victims yet."
Interestingly, Beanie was supposedly moved to a halfway house in Philadelphia after his release.  But the 40-year-old ended up at a home in New Jersey this morning. The rapper was wearing a monitoring bracelet on his ankle at the time of the shooting.
Hopefully this is the last of the foolery for the 40-year-old rapper.
Photo: @Parn2KingCMD/@DragonflyJonez