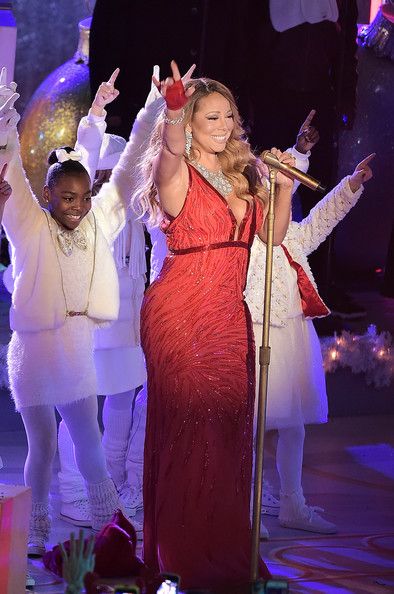 Mariah Carey returned to the Rockefeller Center Christmas Tree Lighting stage last night to belt out--live--her Holiday hit "All I Want For Christmas Is You"...and we're wondering if she should have actually showed up to the pre-tape the night before instead.
After reports stating that Mariah was a no-show at the Rockefeller Christmas Tree Lighting pre-tape Tuesday night (she tweeted that it "was beyond her control") while her Lambs waited out in the cold and rain for her, she finally hit the stage last night for the live show.  And it was a doozy.
Our source, who was on the scene for the pre-tape, tells us that the kid dancers and band in her performance were there Tuesday night running through the song several times...but not once did Mariah make an appearance (as scheduled).  And people were PISSED.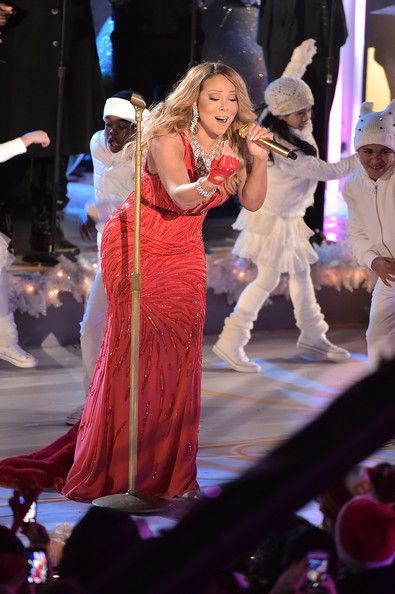 So Wednesday night, the Queen of Christmas brought her best off-key performance to the 82nd annual Rockefeller Christmas Tree Lighting Ceremony in NYC, and we've got video below:
But at least she tried to dazzle the crowd with her usual pizazz.  Thoughts?
Let's take a trip back down memory lane...
Photos: Getty