We have two new magazine covers featuring YMCMB honcho Lil Wayne and Top Five star Chris Rock.  Find out what Wayne said about being a "dying breed" in the Hip Hop game and what Chris said about racism in Hollywood & Eddie Murphy when you go inside…
We are days away from Lil Wayne releasing Part 1 of his much-delayed 11th studio album Tha Carter V (Dec. 9th). And as he gears up for its debut, he's gracing the cover of NYLON Guys' December 2014/January 2015 issue.
In the cover story, Weezy proclaims himself as one of the last of a dying breed and believes there are only two other artists who are on his level. And that would be…Beyonce and Kanye West. He dished to the mag,
 
"When I first started doing it, you only did it to be the best — not to have a hot song or popularity or for Instagram or Twitter. I'm one of the last of a dying breed… the ones who are only about the music. You have to want to be unforgettable. The only other people who I can think of like that are Kanye [West] and Beyonce."
Hmm...do you agree? Peep the rest of his highlights here.
On another magazine cover...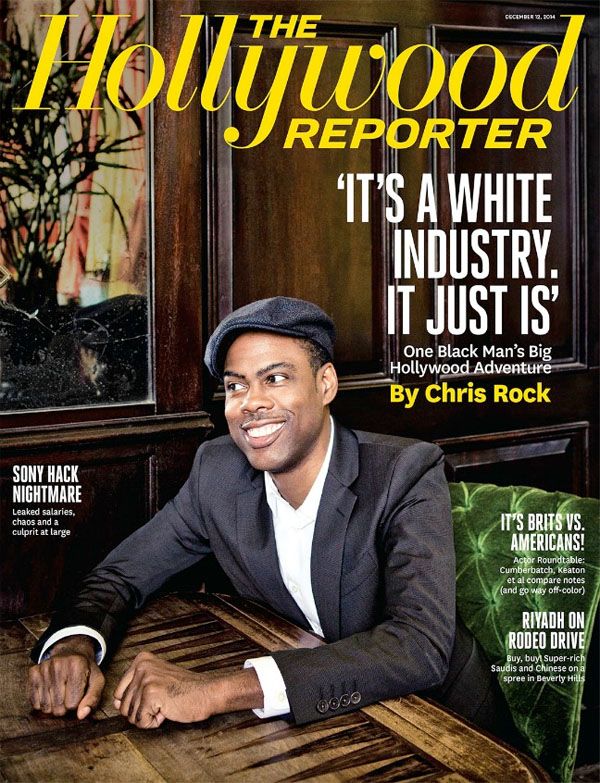 With all of the social unrest as a result of the recent police killings of African-American men/teens, Chris Rock has not been one to hold his tongue, speaking out against police brutality. And in a new essay penned by the Top Five writer/director for The Hollywood Reporter's Dec. 12th issue, Mr. Rock keeps it real on what it's like being a black actor in Hollywood and the very blatant racism that still exists today. He writes,
 
"It's a white industry. Just as the NBA is a black industry. I'm not even saying it's a bad thing. It just is. And the black people they do hire tend to be the same person. That person tends to be female and that person tends to be Ivy League. And there's nothing wrong with that. As a matter of fact, that's what I want for my daughters. But something tells me that the life my privileged daughters are leading right now might not make them the best candidates to run the black division of anything. And the person who runs the black division of a studio should probably have worked with black people at some point in their life. Clint Culpepper [a white studio chief who specializes in black movies] does a good job at Screen Gems because he's the kind of guy who would actually go see Best Man Holiday. But how many black men have you met working in Hollywood? They don't really hire black men. A black man with bass in his voice and maybe a little hint of facial hair? Not going to happen. It is what it is. I'm a guy who's accepted it all."
Gotta love when Chris keeps it 100.
The funnyman also reflected on when he first entered onto the Hollywood scene. He gave us a sneak peek on what it was like being around Eddie Murphy while filming on the set for the 1987 film Beverly Hills Cop II. He revealed,
"I was probably 19 when I first came to Hollywood. Eddie Murphy brought me out to do Beverly Hills Cop II and he had a deal at Paramount, so I remember going through the gates of the Paramount lot. He's in a Rolls-Royce, and he's not just a star, he's the biggest star in the world. Don Simpson and Jerry Bruckheimer's office was in the same building as Eddie's office, and they would come to work every day with matching cars. Some days it would be the Porsches, and the next day it would be Ferraris. I was like the kid in A Bronx Tale. I got to just hang around when the biggest parts of show business were happening. I was only there a couple of weeks, but I remember every day Jeffrey Katzenberg would call Eddie Murphy — I don't even know if Eddie was calling him back — but it was like, "Jeffrey Katzenberg called again." "Janet Jackson just called." "Michael Jackson called." It was that crazy. I've still never seen anything like it. I had a small part in the movie, but my dream was bigger than that. I wanted to have a convertible Rolls-Royce with a fine girl driving down Melrose blasting Prince."
Ha!
Check out the rest of his VERY candid essay here.
And peep the red band trailer for "Top 5" above.
Photos: NYLON Guys/Ben Rayner/THR