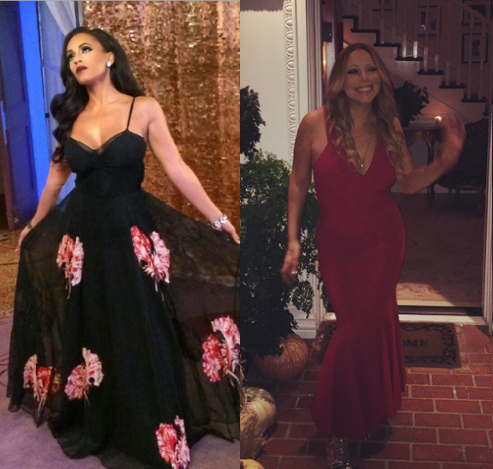 "Blood, Sweat & Heels" star Melyssa Ford kicks off the premiere of "The Millionaire Matchmaker" this week. See a preview inside of chick trying to find a man, and get the deets on Mariah Carey's Thanksgiving with Nick Cannon and her upcoming holiday appearances.
In the season premiere of the show about MILLIONAIRES finding love, Patti Stanger meets Melyssa Ford, star of Bravo's "Blood, Sweat & Heels" and former video vixen.  Now, the 38-year-old reality star/realtor is looking for love and she want's Patti showing the fellas that she's more than a body. In a clip from the premiere (above), Melyssa explains why it's hard for her to date and what she wants in a mate. 
But seeing that Melyssa was quite candid bout her money struggles and rejected credit cards on the first season...we're guessing Patti waived the "millionaire" requirement for her?
"The Millionaire Matchmaker" Premieres Sunday, December 7th at 9:30 PM ET on Bravo. 
In other entertainment news...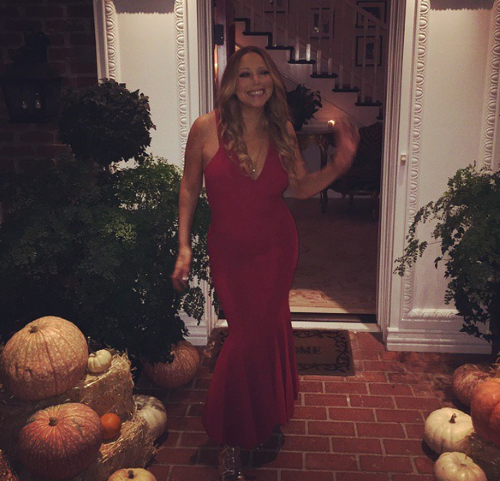 It turns out Mariah Carey and Nick Cannon aren't as "estranged" as we thought they were.  While the couple has not completely reunited (a divorce is pending), they did spend Thanksgiving together in LA.  Mimi posted pics from a well-appointed mansion over the holidays and TMZ reports that the home belongs to Nick Cannon.  Mariah and Dem Dabies had Thanksgiving dinner with Nick before returning to a hotel. And as we told you previously, the ex-couple will also reunite for Christmas, "Somewhere cold and snowy, like Aspen [Colorado]."
In other Christmas news, a press release from NBC Universal announced that Mariah has been added to the "Christmas in Rockefeller Center" event, which will air live Wednesday, December 3rd.  She'll open the holiday program with a very special performance of her #1 smash hit "All I Want For Christmas is You."  We're here for it!
And Mimi will deliver her first-ever Jamaican performance, when she headlines the 19th annual Jamaica Jazz and Blues Festival from Jan. 29 to 31, 2015, at the Trelawny Stadium in Falmouth. She said, "I'm thrilled to be performing in Jamaica for the first time ever. I can't wait to connect with my Jamaican fans, and I am really looking forward to spending some time 'pon de island' as well!"
It's great to see Nick and Mariah getting along...
Photos via Mariah Carey's Instagram/Melyssa Ford's Instagram