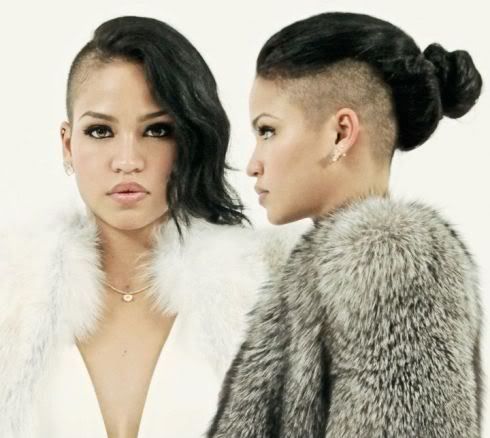 Fashionable entertainers Kanye West and Cassie were recently photographed by 18-year-old wonderkid Matthew James Arthur Payne.  See the fab photos inside and check out Cassie getting sexy for CLAM Magazine too.....
London born photographer, Matthew James Arthur Payne, who taught himself about taking pics, is all the range in Europe now! He recently held his lense on singer/model Cassie (shown above) as well as Hip Hop icon Kanye West (who knows how to look hot in a white blazer).
Clearly he has talent.....he made Kanye appear vulnerable. 
Watch the "Behind The Scenes" video (with a Diddy cameo of course) blow:
And..............
Kanye also remixed Cassie's "King of Hearts" single recently.  Listen to it above.....
And you've already seen the cover, now here's the inside spreead of Cassie's CLAM magazine shoot:
She was shot by Marc Baptiste in the sexy new project.
Cute pics.  Are you feeling The "King of Hearts" track?