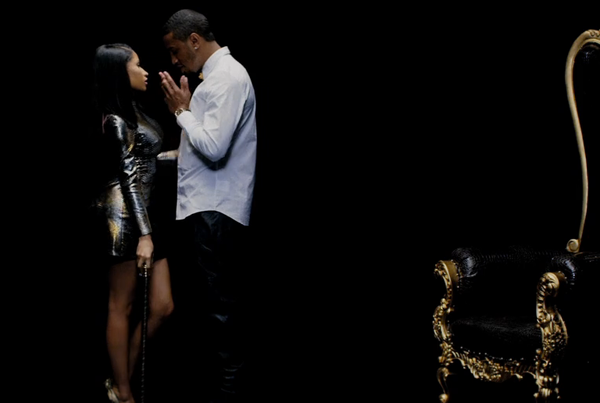 Trey Songz has put a new spin on his latest video treatment, allowing his fans to get interactive.  Watch "Touchin', Lovin'" featuring Nicki Minaj inside and get the deets on Fabolous' upcoming digital album The Young OG Project inside….
Trey Songz has released the newest visuals for his hit single "Touchin', Lovin'" featuring Nicki Minaj off of his latest album Trigga.
In the Jason Zada-directed clip, Trigga fans can explore Trey's most intimate fantasies in the hot & steamy visuals. The interactive component allows viewers to select which lady he's going to feel up on and allows users to select different objects throughout the video, changing the sequence of events based upon the selections.
Trigga dished to BuzzFeed on why he decided to go interactive with his new video saying, "I have a personal connection with my fans and I wanted this interactive video to be a way for them to get a glimpse into my world and my fantasies in a new way."
Get hands-on with Trey below:
In January, Trey will kick off his joint "Between The Sheets" tour with his VA homie Chris Brown and rapper Tyga.
In other music news....
Fabolous is making a comeback on the rap scene with a new musical offering. The NYC rapper is set to release a digital-only album titled The Young OG Project. And it's expected to make it's debut as a gift from jolly old St. Nick on Christmas Day.
As the face of Rocawear BLAK, the newest member of the Roc Nation Family unleashes his follow-up LP to his 2009 album Loso's Way. "Lituation" serves as the first street leak from his forthcoming sixth studio album. And for those of you itching to get your hands on a copy of Fab's newest project, it will be available for pre-order on December 15th on iTunes. In the meantime, check out a snippet from the album's trailer below:
 
The full length trailer will premiere tomorrow on www.myfabolouslife.com. Will you be copping it?