Gabrielle Union, Adrienne Bosh And Alexis Stoudemire headed to Madison Square Garden to watch the Knicks battle the Heat yesterday. See Girls Night Out pics inside and the Gabby photobomb inside.
Last night, basketball wives Gabrielle Union (Dwyane Wade), Adrienne Bosh (Chris Bosh) and Alexis Stoudemire (Amar'e Stoudemire) stepped out in style at Madison Square Garden where the Knicks lost to the Heat (86-79). Before the game, the ladies (in their fur coats) headed to Bubby's Highline.  The fab chicks were joined by Nicole Lyn, the wife of actor Dule Hill. 
Per usual, the ladies made their fashions a point of interest on social media.  Each wife posted flattering pics on social media.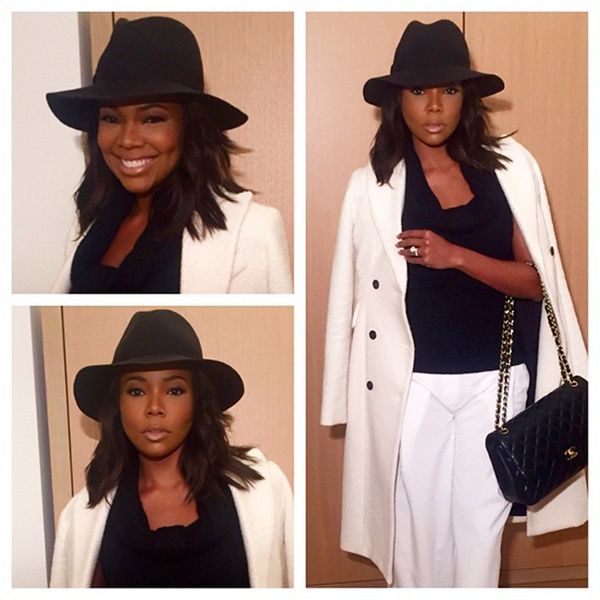 Gabby said,"I love it when heroes wear Black hats... ready to slay some dragons... "
Adrienne captioned,"Ready to cheer our guys on with #HEATNation ...Lets Go! Love and Light #TeamBosh #GoHEAT #RoadEdition"
Alexis captioned,"Tonight vs the heat #teamstoudemire xoxox ...#luvlex"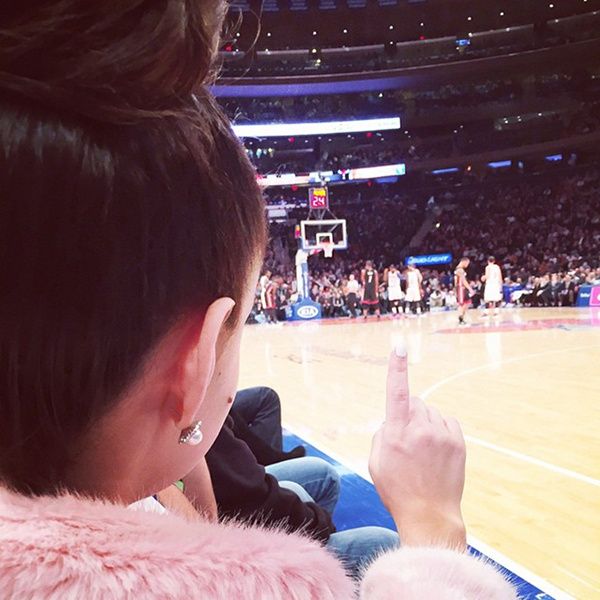 Adrienne cheered on hubby Chris as he went to the free throw line.  "You have to be pretty close to me to know I have been doing this same gesture for @chrisbosh Free throws for about 5 seasons now Old habits die hard! Great #HEATNation win Candid moments with @alexisastoudemire #HEATVsKnicks #TeamBosh #PutUpYour1"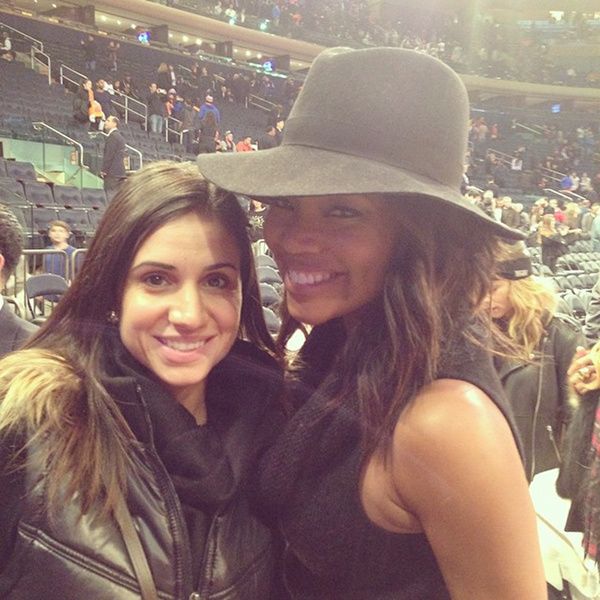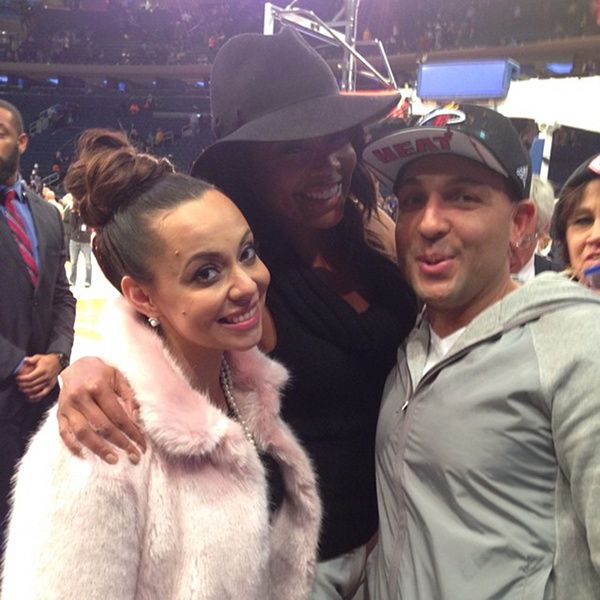 The ladies even managed to make the fans smile, as they posed for pics.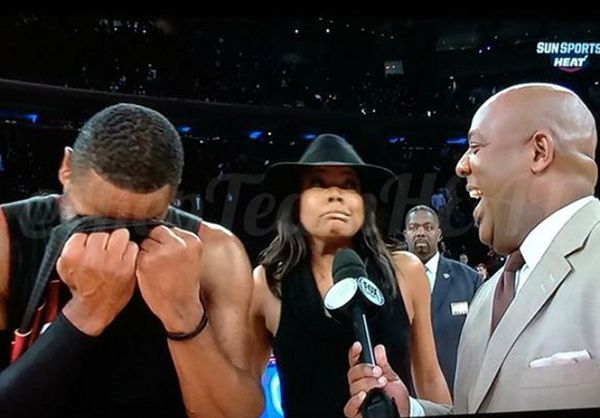 And no one...we mean no one is safe from Gabby's playful humor.  She photobombed D. Wade during a post-game interview, then took the liberty of answering questions intended for her husband, leaving him in stitches! Check the marital silliness below:
Ha!
Photos via Gabby's Instagram/Adrienne's Instagram/Alexis's Instagram/Instagram