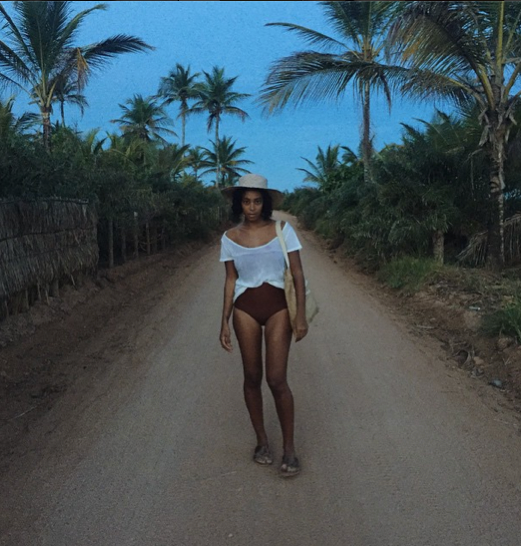 Solange Knowles is chillin' in Brazil on her honeymoon, baby North West is flossing all over Beverly Hills, and Lenny Kravitz and Jada Pinkett's mama are showing off their bangin' bodies...
As if her wedding wasn't beautiful enough, Solange Knowles and Alan Ferguson are serving up gorgeous pics from their Brazilian honeymoon.  The bikini clad Mrs. said:
Thank you Trancoso for being the most magical lil place to "honey our moon".... Brazil could not have been kinder to us and our love.....
And she gave us a peek inside their colorful romantic vacay: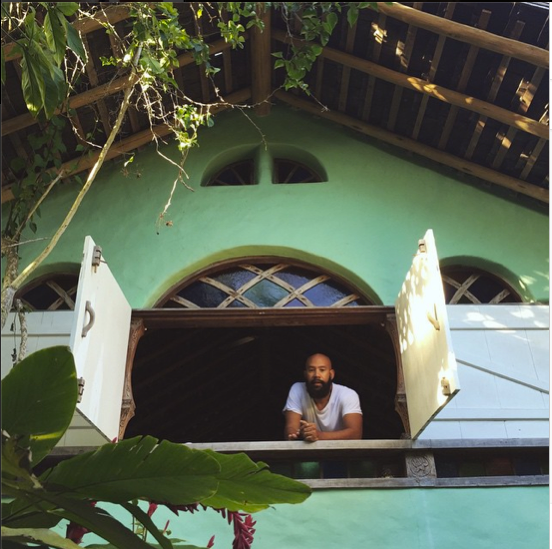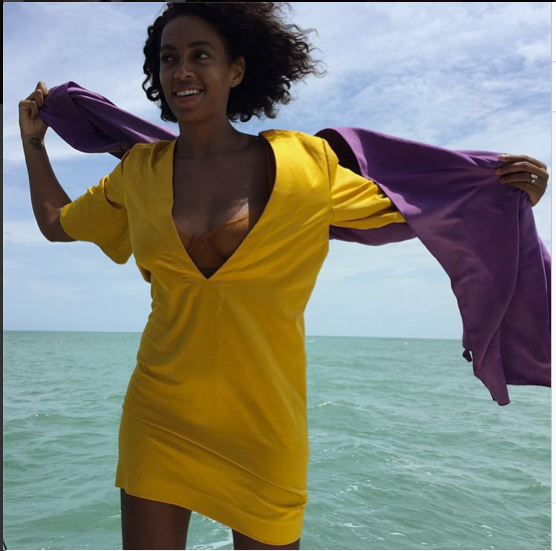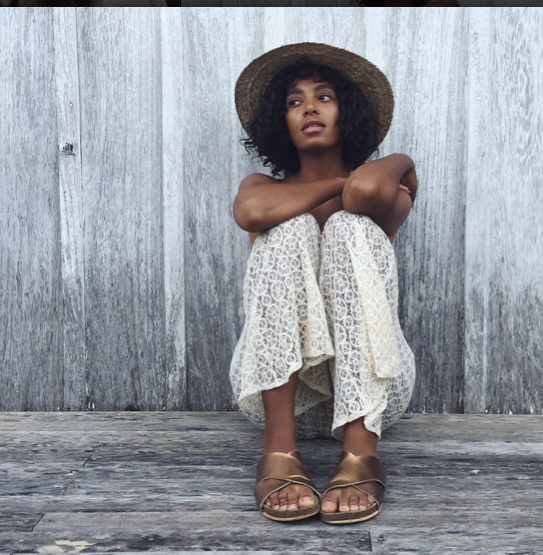 And she also snapped some pics in Corumbau.  Loves it.
Back in the states, North West is rocking a fur cape and a slicked back pony to walk around with her mama:
Kim K. posted the above pics saying, "I'm so thankful for my best friend N+K=".  Click HERE if you can't view the pics.
The toddler fashion game is something else....
Over in Jamaica, the Smiths are celebrating the Holiday with Jada Pinkett Smith's grandmother's family....in her home place of Jamaica:
But um, let's talk about Jada's mom Adrienne Banfield-Jones.  She's 61 and Willow snapped this pic of her coming out of the ocean the other day.  And our jaws are on the floor.  WORK.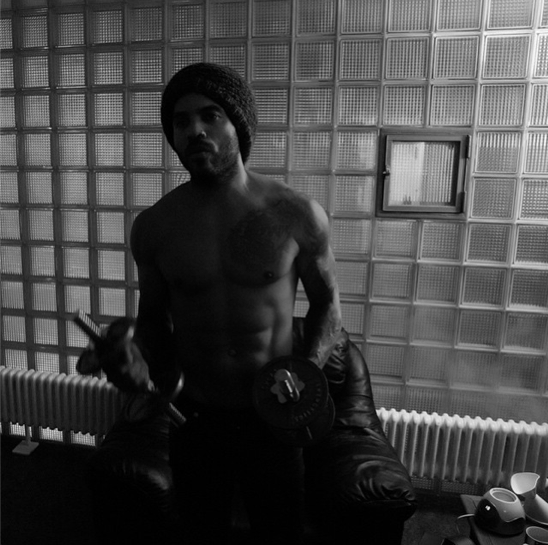 Speaking of hot bodies...Lenny Kravitz is showing us how he gets ready for his concerts.  He pumps some iron in his dressing room shirtless, and makes us swoon without even trying.
Yessss....
Photos: Jada's FB, Lenny's IG/Solange's IG/Kim's IG