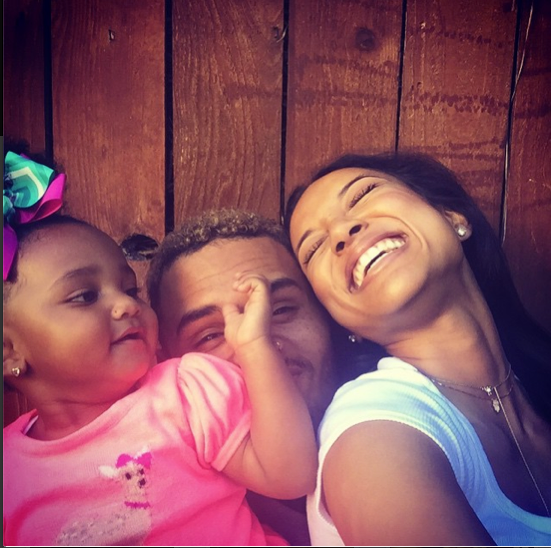 After Karrueche's latest attention-getting post about her being a "single lady", and her "I meant the SHOW" response, she reminded the world how in love she and Chris Brown still are.  Check it all inside, plus Ashanti, her little sis Shia and Shia's boyfriend Slowbucks giving back to their community...
Karrueche got clever last week telling the world she was a "single lady again".  Everyone rightfully believed she was speaking about her umpteenth breakup with Chris Brown, esp. considering Chris allegedly being exposed for allegedly cheating on her.  She then cleared up her statements saying she had been cast (again?) in the rebooted "Single Ladies" show.
Mmhmmm...
The two didn't appear to spend Thanksgiving together, as Chris was with Tyga, Kendall & Kylie Jenner.  Now, Kae has posted the above pic of her and Chris all loved up the day after Thanksgiving.  And they clearly want the world to know they're still in love.  Well, good for them.
Over in New York, Ashanti and her little sister Shia (and Shia's Presidential Dymes group) did some giving back Thanksgiving Week.  And Shia was joined by her boyfriend Slowbucks, the guy who went from 50 Cent's homie/businessman to getting atacked by 50's goons ON STAGE months ago.
The crew, including Asahnti herself and mama Tina Douglas, served food to those in need: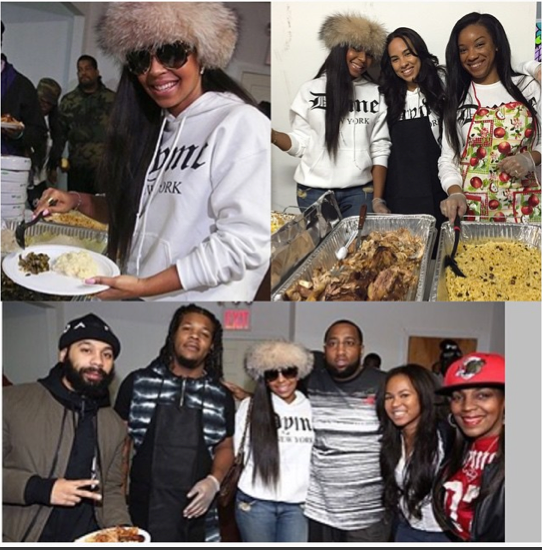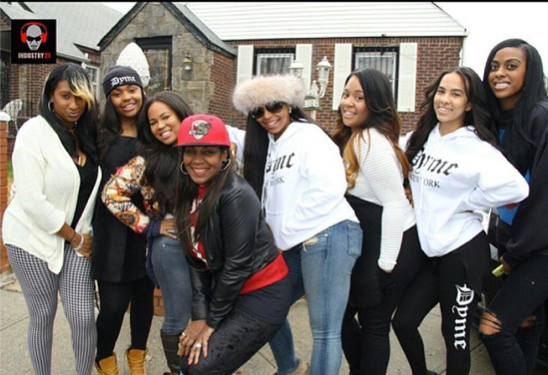 And they even posted a little video:
Shia and Slowbucks have been dating for a while now and he has at least one son.  We wonder if she'll be walking down the aisle before her big sis.....
Extras:
1.  Solange Knowles and new husband Alan Ferguson are honeymooning in Brazil.  We can't post the pics here, but check ou their fabness here:  STORY
Photos/Video: Shia's IG/Ashanti's IG/Slowbucks' IG/Kae's IG