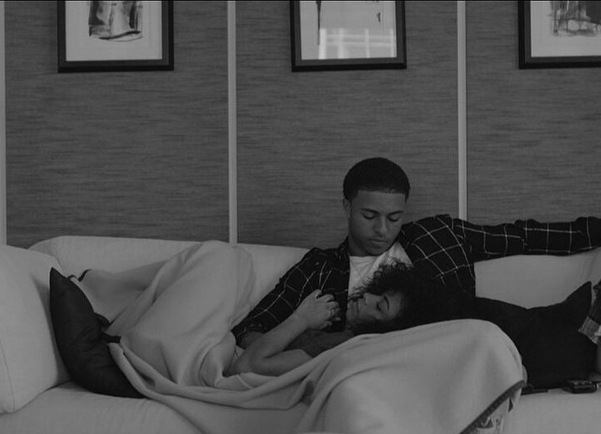 Diggy Simmons released the video for "Honestly" while former reality star Deelishis shot down rumors about dating Wiz Khalifa. More inside...
For the first time, Diggy Simmons climbed into the director's chair and shot a music video - his own!  On Thanksgiving Day, Diggy released the visual for his single "Honestly." 
The beautifully shot film, which accompanies the rap ballad, features a number of intimate scenes between Diggy and his beautiful co-star.  We watch the young lovers take walks in the park (as autumn leaves fall), cuddle in bed, and brush their teeth together in the morning.  And um, Diggy is looking GROWN....
Overall, the new video shows that Diggy is great at capturing a romantic moment and showing off a man's sensitive side. "Honestly" will appear on his upcoming disc Out of This World. And last month, he also dropped the DJ Mustard-produced song "Ain't Bout to Do" featuring French Montana. 
In addition to new music, Diggy is set to star in BET's first scripted series, "The Start Up" alongside Teyana Tayor and Bria Murphy in 2015.  
Watch "Honestly"
EXTRAS:
Diggy posted a preview of his cover shoot with HEED Magazine on Instagram. In the background, you'll hear music from the upcoming EP "Out of this World."
In other entertainment news...
Former reality star Deelishis (aka London Charles) became the subject of internet rumors after Wiz Khalifa posted her "twerk" video (above) and she was spotted at his concert a few days later (below).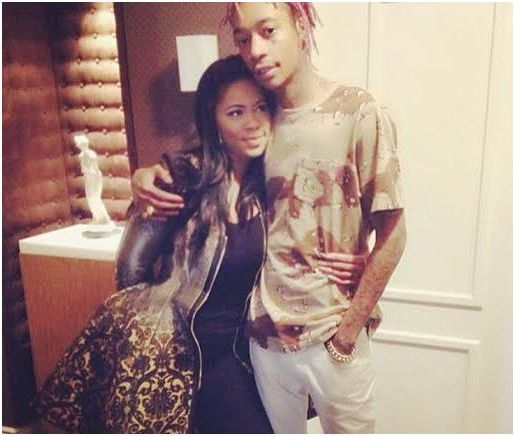 When contacted about their possible romance, Deelishis told MediaOutrage, "I just want to confirm that he & I are friends, and that he is DIVORCED full and complete. And I would've never taken an interest with a married man.....We're just friends…at this time." 
Hmm....sounds like the groundwork has been laid and something will be popping off in the future.
Photos via Diggy Simmons/Wiz Khalifa's Instagram/Deelishis' Instagram