Ariana Grande is gushing over her man Big Sean. And she's very much in love. Meanwhile, Tyga& Kylie Jenner were spotted serving food to the homeless….together....despite denying being in a relationship. More inside….
Ariana Grande seems head over heels in love with her new boyfriend Big Sean. Since confirming that they are indeed a couple recently (as if we didn't already know), Ariana is now opening up a bit on their budding romance.
The 21-year-old singer chopped it up with NOW magazine in an interview about her love for her beau. She told the magazine,
"I like boys with a bad boy kind of style, but Sean's the best boy I've ever met." She added, "He's a sweetheart."
Not to reveal too much, she remained a little coy on the details, but said she's very happy with her relationship with the G.O.O.D. rapper. She spilled,
"I'm not that open... I'm still a little shy about it. But I am very happy and very loved-up."
 
And that they are. The "IDFWU" rapper posted the pic above backstage at the "A Very GRAMMY Christmas" concert (where they performed together) last week, which he captioned, "Me n my Ari".
And in an unconfirmed relationship....
Well what do we have here?
For these two to claim they aren't in a relationship, they sure do spend a LOT time together.  Closely.  Tyga and Kylie Jenner were in the giving spirit, serving up food to the homeless at the 2014 Los Angeles Mission's Annual Thanksgiving For The Homeless yesterday.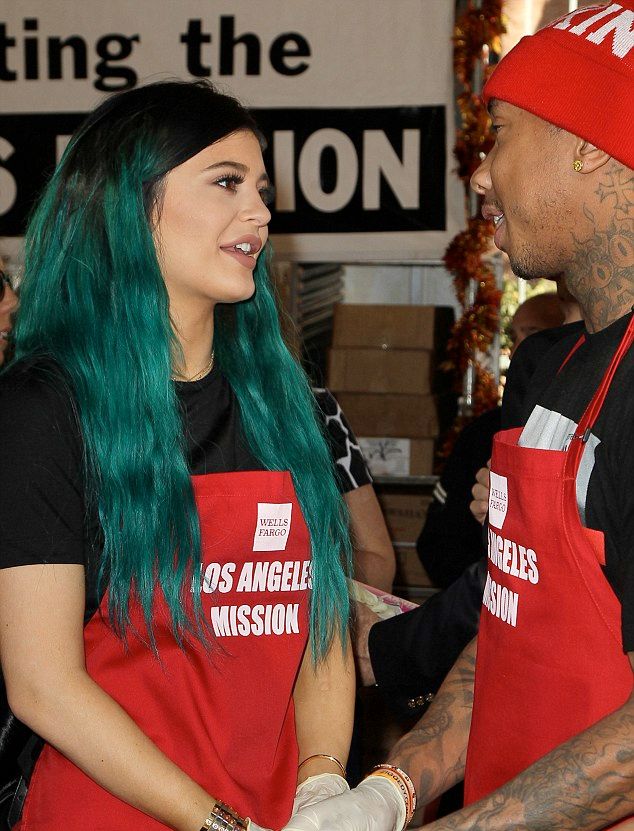 The 25-year-old rapper and the 17-year-old reality star looked like they could hardly get anything done as they were too busy gazing into each other's eyes and being very flirtacious.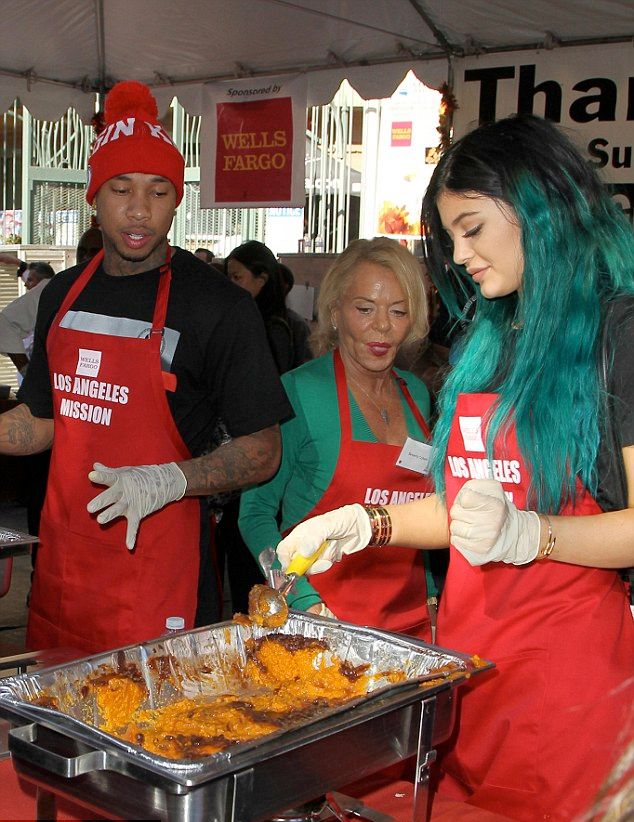 Together...for the holidays...Mmmhmm. You'll recall, the two were together partying it up for Halloween, dressed as Chucky & Bride of Chucky. And last month, Kylie was traveling all around Europe with Blac Chyna's baby daddy.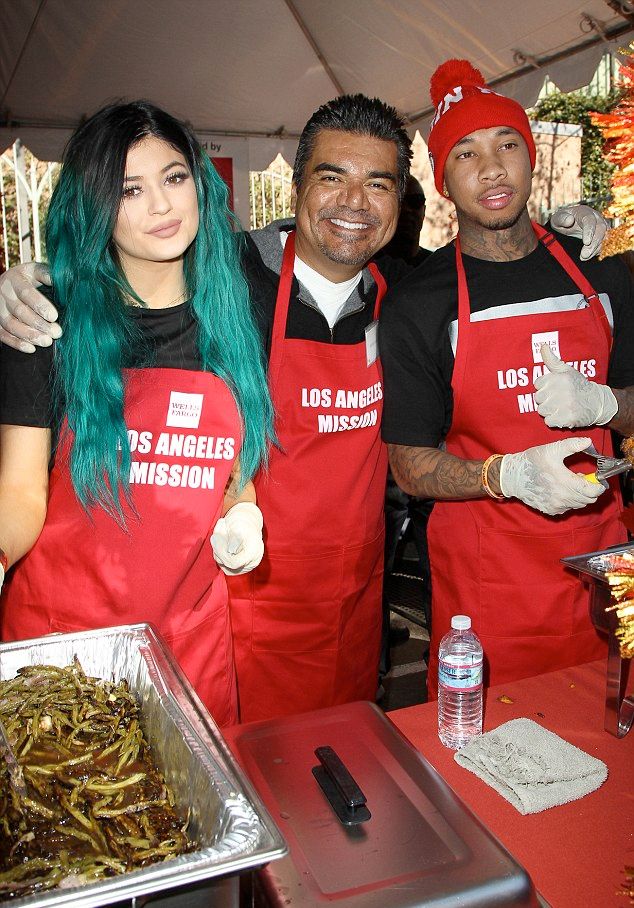 Also helping the homeless, comedian/actor George Lopez came out to help and snapped a pic with the "couple".
EXTRAS:
1. French Montana says if he ever marries Khloe Kardashian, he isn't signing a pre-nup! STORY
Photos: WENN/Splash/Big Sean's IG