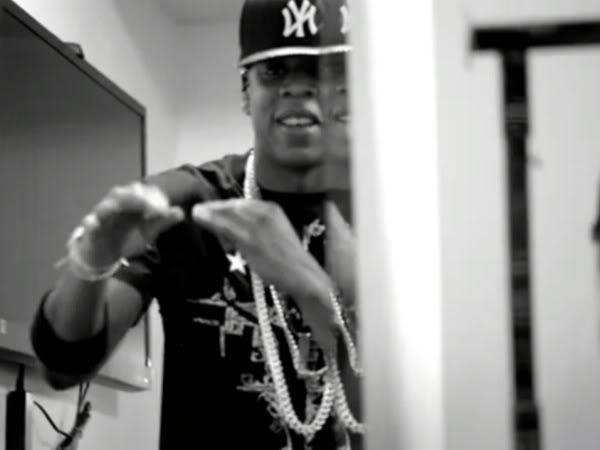 Earlier today, Rocawear debuted their first television commercial ever (this is according to Rocawear themselves in their press release)....a retrospective of Shawn "Jay-Z" Carter's journey as a kid from the Marcy projects to mega-mogul.  Watch it inside.....
For their Spring 2012 campaign, Rocawear jst released a 30-second television commercial titled, "Marcy to Barclays."  The commercial is a retrospective of Jay-Z's rise from the projects to cultural icon.  And of course, being a driving force in bringing the New Jersey Nets to his hometown of Brooklyn in the Brooklyn Nets' new home--The Barclays Center.   It tells the story of Jay and Rocawear taking the world by storm.  It depicts a younger Shawn Carter, selling CDs out of the trunk of his car in the Marcy projects, and ends with Jay-Z performing to a sold out crowd.  
Talking about the commercial, Jay-Z said, 
"Rocawear just keeps reinventing and redefining itself every single day.  My goal was to have one gold album and that wasit, then it was I want to show that an artist can ascend to the executive ranks."
The clip with debut during the NCAA championship game on Monday, April 2nd on CBS, followed by the national premiere of the 90-second commercial on "106 & Park" on Tuesday, April 3rd.
Watch the 30-sec commercial here: