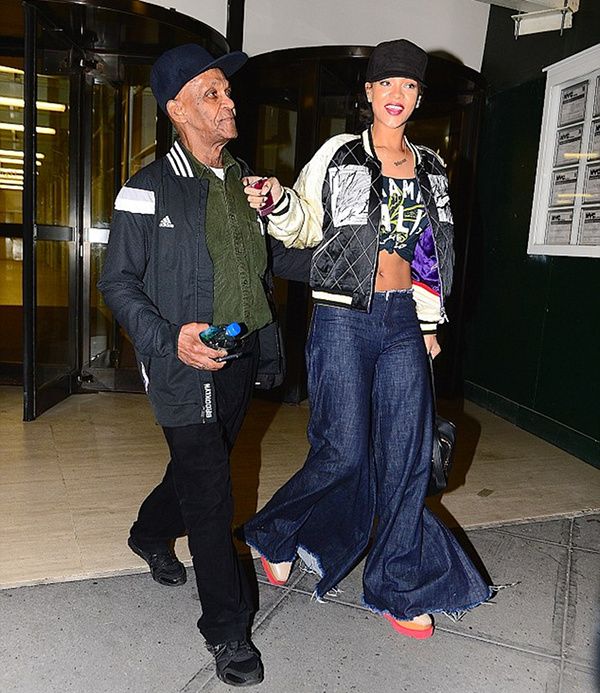 Rihanna has had a super busy week already.  And it's only Tuesday.  Fresh off her vacay back home in Barbados, she's back in NYC readying her R8 album.  Check the pics with her grandpa inside at the Roc Nation offices, plus the new trailer for her animated Home movie, and her newest honor thanks to Forbes.  Oh, and she posted quick snippet of a new track....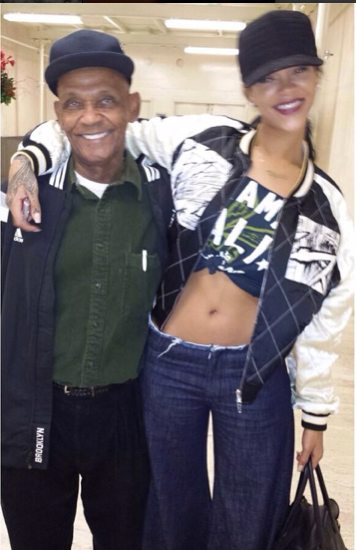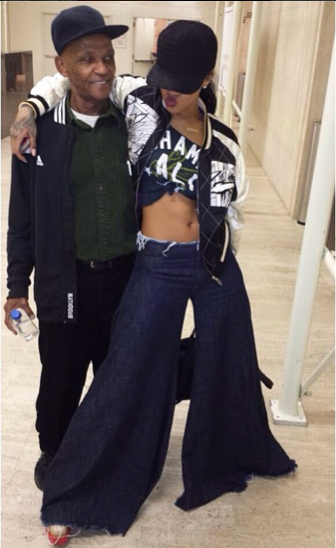 Grandpa Brathwaite is totally in the Roc Nation mix these days.  When Rihanna rolled back into NYC from a quick trio home to Barbados, he trekked it from Brooklyn to the Roc Nation offices with his famous granddaughter to have a listen at her new album.
Rih posted a snippet of a track she made--likely that will appear on the upcoming album--today.  Check it below:
She said about her granddad:
im sitting in a meeting at the office yesterday, and this guy randomly walks in with a mouth full o cashews, talking to everybody callin em by first name and shit to suggest that it is in fact he that is the regular there. He then proceeds to take my seat, and starts showing pix of his new chick to errbody (she's saved to the wallpaper, yes he's 86). Eventually he passed out right on the couch in the middle of the meeting...smh... Bravo is da realest. #granddaughter
Ha!
More pics of Rihanna and her denim wide leg pants:
And Mr. Carter was also spotted leaving the office after his meeting with Rih.
Meanwhile, Rihanna, who was just named as #5 on Forbes' 10 highest paid celebrities under 30 list, still trying to sharpen her acting chops.  And her new animated movie Home just got the trailer treatment.  Peep her selfie-teaching for co-star Jim Parsons and the trailer below:
Cute!
And speaking of home: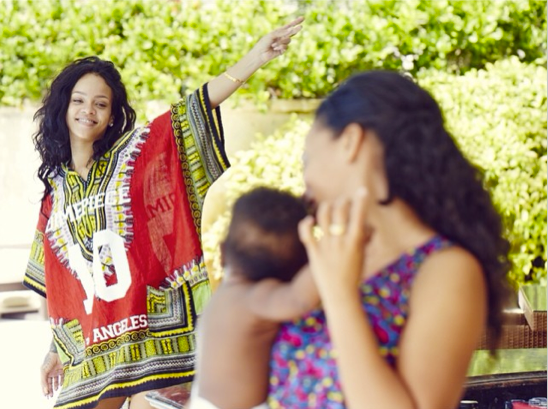 Rihanna spent the weekend in Barbados "puppy tailing" and drinking it up with her friends.  And her favorite little cousin/niece Majesty was right there for the festivities.  Peep the adorable pics: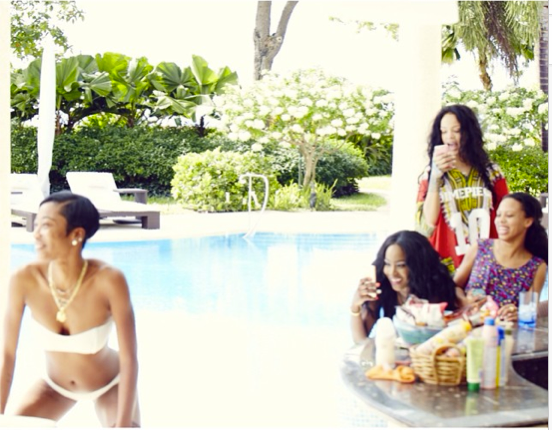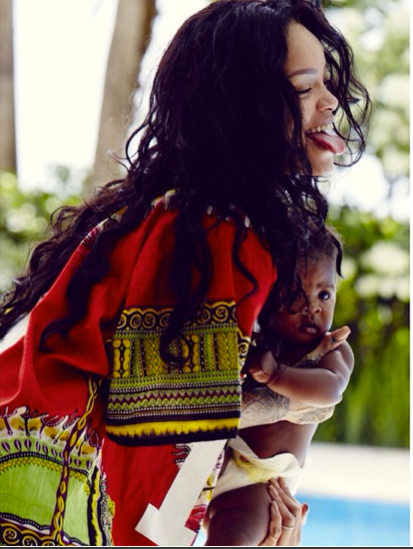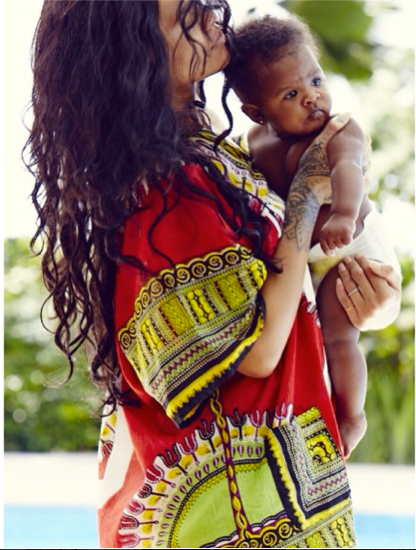 Awwww.
EXTRAS:
1.  Directors Ava Duvernay and Justin Semien just racked up Independent Spirit Award nominations!  STORY