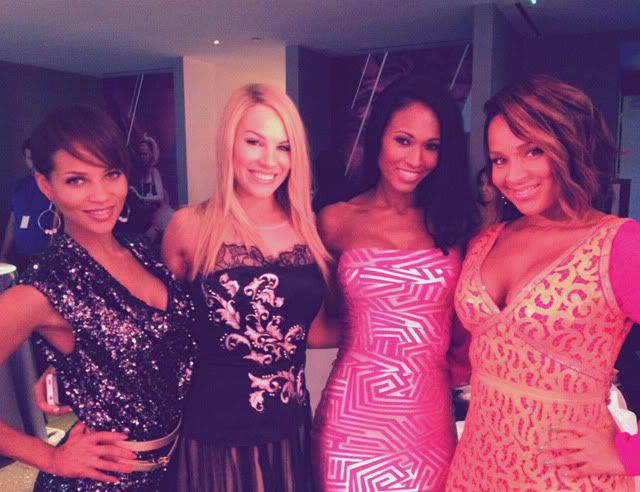 Pilar Sanders tweeted pics of herself filming a guest appearance on season 2 of VH1's "Single Ladies."  See the pics of Pilar with the cast inside....
"Soon-To-Be-Single-Lady" Pilar Sanders recently tweeted a photo from the set of "Single Ladies" where she posed with the cast, Lisa Raye, Charity Shea and Denise Vasi.
Pilar will be making a another guest appearance this season.
She also took a nice pic with Anthony Montgomery.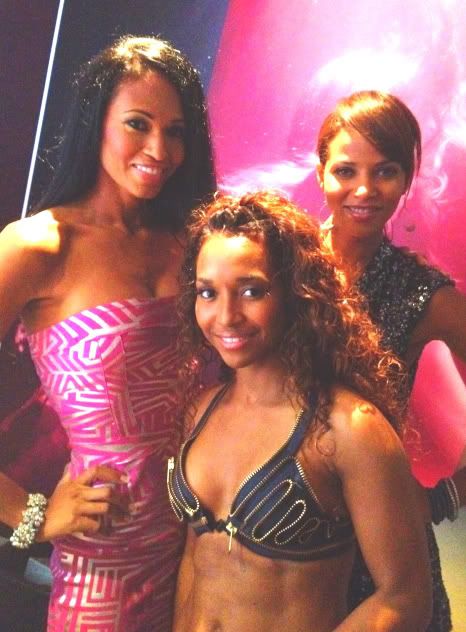 And it looks like Chilli will also be returning to the show.
Pilar later posed with Lisa Raye (who also knows something about a messy divorce),  then she tweeted, On Set with @TheRealLRaye she screaming 'Divorce ain't neva looked so good' girl u cra and gorge! Well..