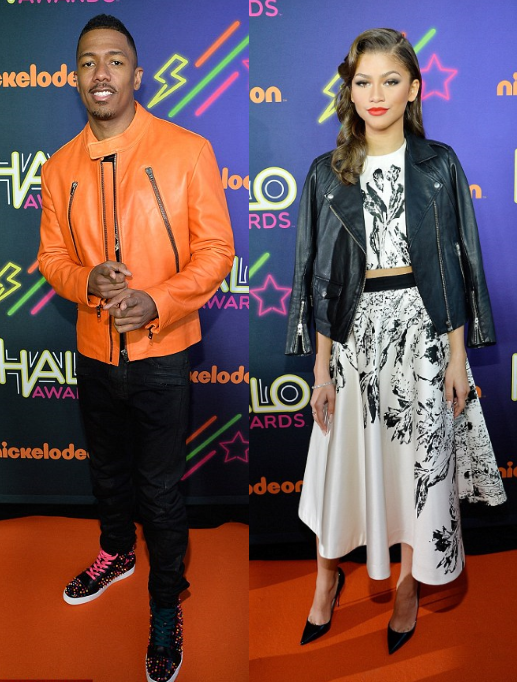 Nick Cannon and Zendaya Coleman were spotted in NYC last night for the Nickelodeon HALO Awards.  See their red carpet pics inside and watch Zendaya's funny response to LIFETIME's Aaliyah biopic.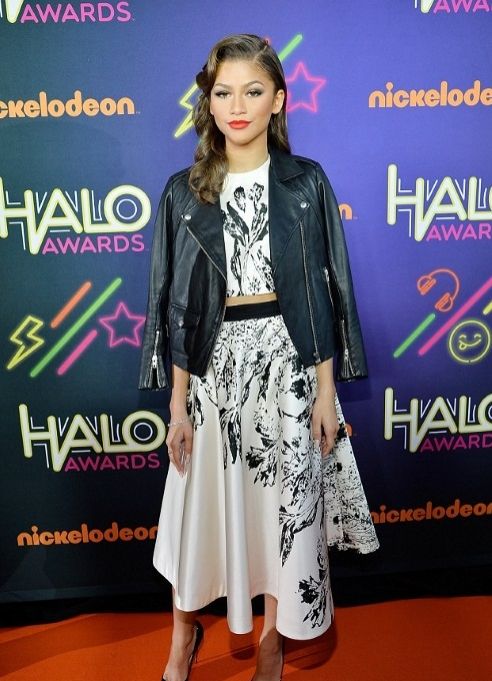 Hollywood starlet, Zendaya Coleman, who stars on the hit tv series "K.C. Undercover", was in Manhattan last night for Nickelodeon's sixth annual HALO Awards (honoring teens who make a difference in their communities).  Zendaya stepped out in in a patterned black and white dress which she topped off with a motorcycle jacket.
It's a good thing Zendaya was on the red carpet and NOT on LIFETIME last night.  Zendaya was originally cast to star as Aaliyah in the widely-panned biopic "Aaliyah:  Princess of R&B" and fan reaction to the film was not positive.  
When Zendaya was asked about the film, she said she wouldn't be watching it because she's detached from the project (and she'd be on a plane).  But when she was informed that the movie wasn't great - her reaction is priceless!
Also at the awards...
Media mogul Nick Cannon was also among the celebs who came out to honor teens making a difference.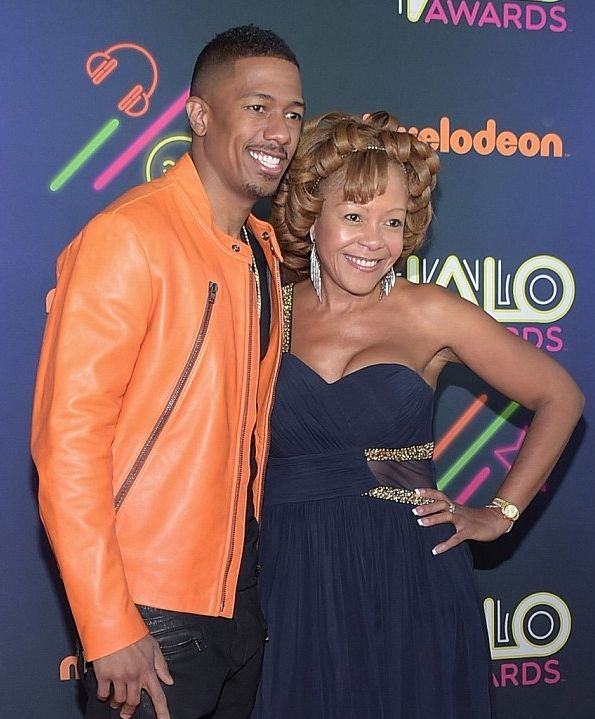 Nick, who wore a black shirt and pants with an orange leather jacket, brought his mother Beth Gardner out as his date. He tweeted, "You're in for an awesome and inspiring show with this year's #HALOawards, tune in November 30th and see!"
Photos via WENN/FameFlynet/GETTY