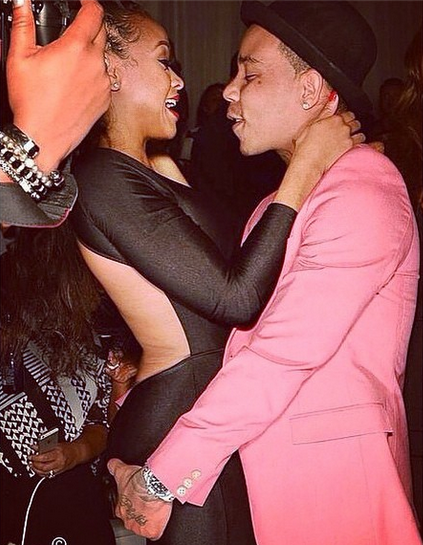 LAHH Hollywood star Masika Kalysha is speaking out for the first time since her boyfriend, Yung Berg, was arrested for allegedly assaulting her. And she's defending him! Then...their co-star Hazel E (who really wants to be Berg's chick) jumps in the mix and says Berg's arrest and Masika's assault were karma! More inside...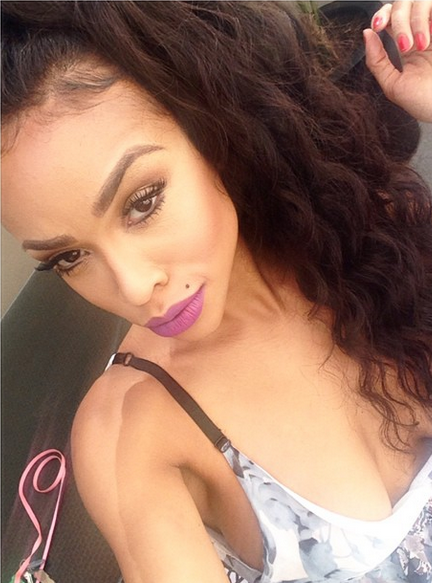 A few days ago, we all learned of the (semi) shocking arrest of producer Yung Berg, who was booked for "obstruction of breathing" in an alleged assault on his LAHH Hollywood co-star and girlfriend Masika. Although the "obstruction" count was dropped, he is still dealing with three assault and one harassment charges.
Now, for the first time, Masika is speaking out about the incident and what she says might shock you. Along the same lines as Janay Rice, Masika defends Berg and asserts that this was an isolated incident triggered by alcohol. Here's what she told S2S:
On speaking to Berg following the incident:
"My focus right now is him being better. The focus should not be on us being a couple right now. It's best that we don't communicate as we were."
Defending Berg's assault:
"It was not an abuse situation. He did not attack me; he did not knock me out. He did not beat me up, none of that happened. He was very drunk. It was to the point where he didn't really know his bearings. He needs to be focused on getting these charges dropped and getting the drinking under control."
On rumors about the incident (which happened 17 hours after the reunion show taping):
"The stories were just erroneous...I feel like the only abuse issue that he has is alcohol abuse. I do feel like he has a drinking issue and that's the issue at this time. It was not an abusive situation."
On Mally Mal's desperate attempts to get casted on LAHH Hollywood:
"Everything Mally was doing was to try to convince me that he wanted to get married to get on the show,"
On her relationship with Berg being organic and NOT created for reality tv:
"This has been my friend for almost four years. He was literally the first person I met when I moved to L.A.. This is not a television relationship. Hazel's relationship was fake. That was fake."
On Hazel E. saying the assault was "karma"
"It's just ridiculous. It just shows the level of class these women do not have. There are some really, sick twisted individuals…nasty, evil people who really have no home training."
SMH....how could Masika say Yung Berg didn't attack her when police reports detailed her injuries?  Did the police, who weren't there until after the incident, make this up?
Then Hazel E gave HER thoughts on the arrest and assault...
If you watch "LAHH Hollywood", you'll recall that there's a backstory among Hazel, Masika and Yung Berg.  In spite of the love triangle and any misunderstandings, Hazel E's comments about Berg's alleged assault are shocking - whether she's friends with the folks involved or not. 
She sat down with VH1 and offered the observation that what Berg got (which was arrested) and what Masika got (which was choked) were deserved!  She said, "Karma is a bitch. Damn. God protects his angels." 
Ain't no love in the heart of the city....
BONUS:
Watch the end of Hazel E and Yung Berg's friendship, or whatever you want to call it, above...
Photos via Masika's Instagram