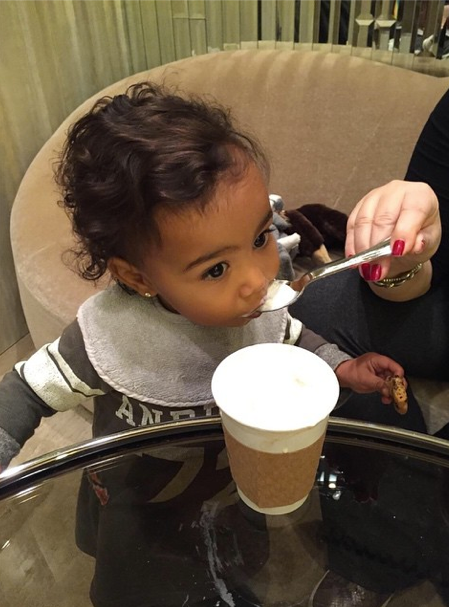 North West is out enjoying the toddler life. The cutie patootie enjoyed her first hot chocolate after an adventure at the zoo today. Peep her adorableness inside….
While mommy's away, baby will play!
When she's not donning the latest baby designer fashions or sitting front row during Paris Fashion Week, North West is living it up like any other toddler her age.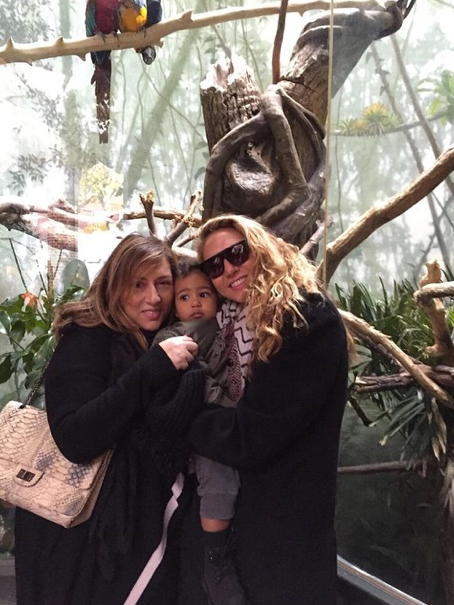 Much to her delight, little Nori got her first taste of some hot chocolate while hanging out with her "aunties"/celebrity jewelers Lorraine Schwartz and Ofira Sandberg (above). She also muched on a few cookies as well. Yum! It's getting colder outside, so this was the perfect little pick-me-up to warm up the small tot.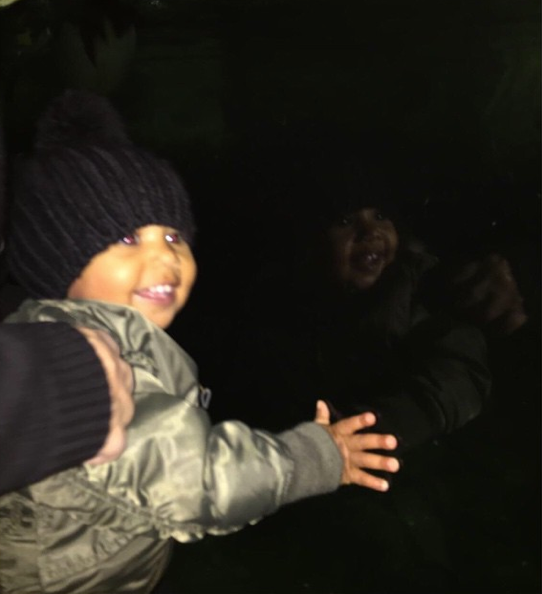 Before indulging in her chocolately treat, Nori got bundled up for thr cold weather before exploring the animals and exhibits at the zoo with auntie Khloe Kardashian. And look, we caught an adorable (and rare) smile from North, showing off her teeth.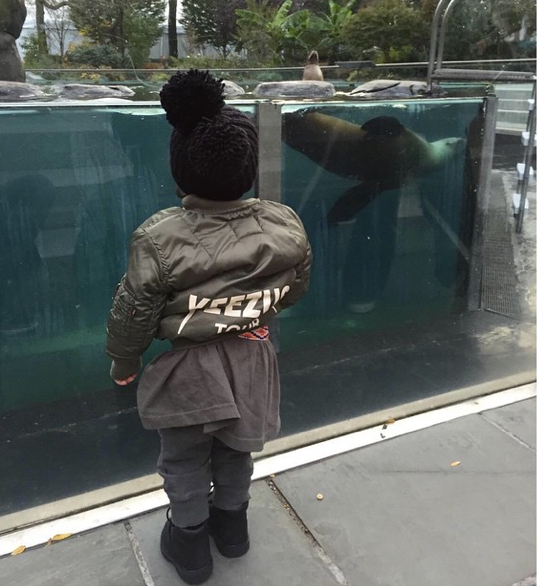 And clearly, Kim was no where around when it was time to clothe her mini-me. Khloe is the one behind her entire today, with Nori in her tot-sized Yeezus Tour jacket, in which she captioned,"My little boo bear having a zoo day!!! I had to put her in #Yeezus gear!! Lol she's too cute!!!! " Cute!
EXTRAS:
We told you Nickelodeon actor Chris Massey and his family was going forward with criminal charges against Lil Twist after he (and some friends) allegedly assaulted him in the home he shares with his brother in L.A. And they weren't bluffing!
An arrest warrant for Lil Twist (real name Christopher Lynn Moore) has been issued and he is being brought up charges of felony home invasion and robbery. According to Massey's attorney, Courtney M. Coates, Esq., "Chris is still recovering from the shock and injuries suffered after five men broke into his home, robbed, and assaulted him". A full investigate by the LAPD has been launched and they are currently working to identify the other possible suspects. We'll keep you posted...
Photos: Kim's IG