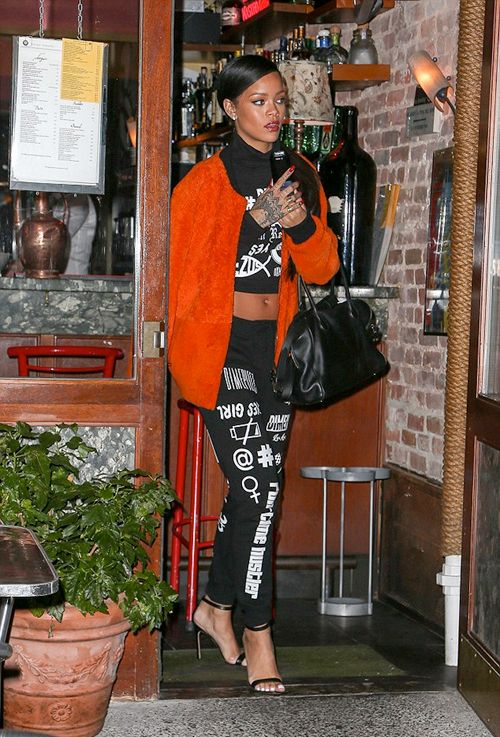 Rihanna went old school while out on the town in NYC last night. She was spotted leaving one of her fave restaurants chatting it up on a phone…a FLIP phone that is. Pics inside of her hot look…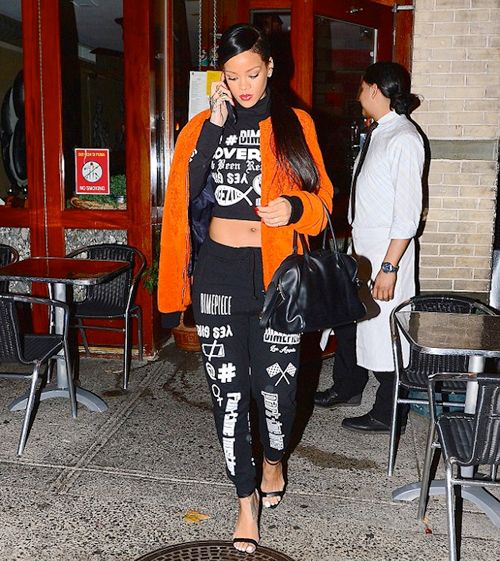 After performing at the Concert For Valorand making a stop in northern VA for a ROUGE Man event, Rihanna was spotted leaving one of her fave NYC eateries in a Dimepiece LA crop top, matching Dimepiece LA pants and orange bomber jacket yesterday. And chick was handling her business on a T-Mobile FLIP phone. Ha! Wonder where she dug that up.  We all know there's no Instagram on that piece...
The "Diamonds" singer dined on some good Italian eats at Da Silvano and made sure to leave in time to sit in front of a television to catch two hit ABC series "Scandal" and "How To Get Away With Murder." Lately on Shonda Thursdays, "Scandal" fan Rih has been active on Twitter, tweeting fans who are also tuned in on the Shondaland madness.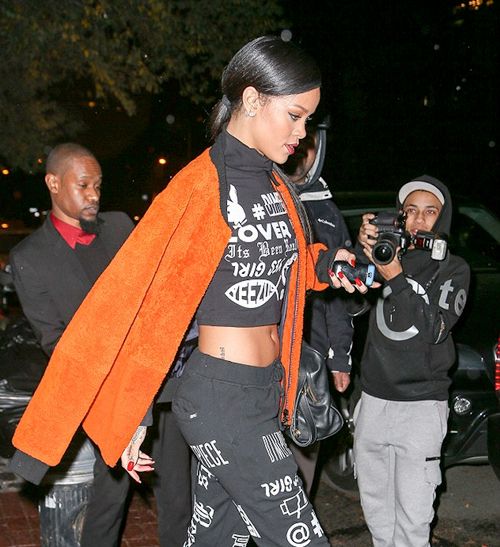 Last night she tweeted:
Always them last 3 minutes! I can't take it! She hates us! #QingShonda#TGIT

— Rihanna (@rihanna) November 14, 2014
"@_shay12: @rihanna did you get into How to Get Away with murder?" Obviiii! Viola is bae

— Rihanna (@rihanna) November 14, 2014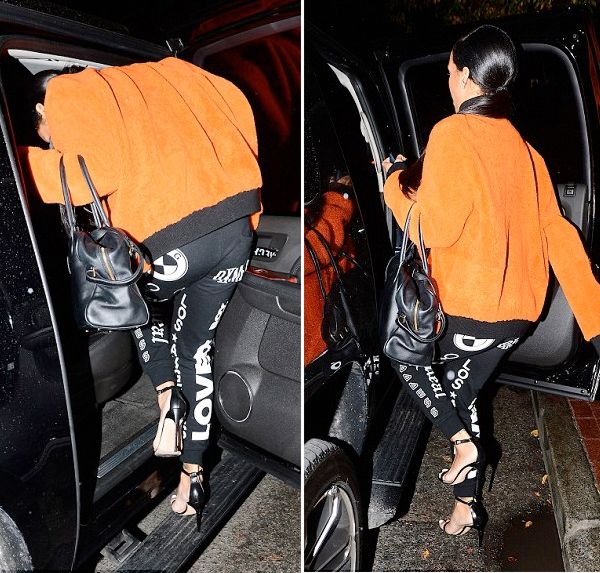 A few days ago, the Bajan beauty spent the day on the White House lawn, posing it up as if she was Olivia Pope. Chick is clearly obsessed...like the rest of us.
NEWS:
1. Shaq took a friendly jab at his friend Charles Barkley, photoshopping Charles' head on a man's body mimicking Kim K's Paper magazine cover. Ha! PICTURE.
2. A founding member of the Twerk Team has died. Members of the dance group have sadly confirmed that dancer Jaimie "Betty Butt " Moore was shot and killed during a fatal robbery. STORY.
Photos: Splash