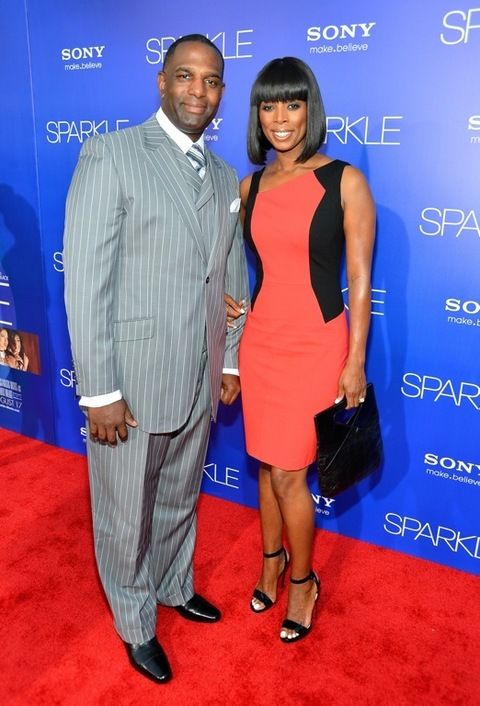 "For Better Or Worse" star Tasha Smith has responded to her estranged husband's restraining order by filing her own court documents!  Read  Tasha's claims of abuse inside...
A few days ago, we gagged when Keith Douglas filed a restraining order against his wife of 4 years, Addicted star Tasha Smith, claiming she'd threatened to kill or harm him on multiple occasions.  Now....Tasha, who also stars on OWN's "For Better Or Worse" has filed her own court docs with similar allegations.
In HER documents (as reported by TMZ), Tasha alleges that Keith has flown into jealous rages, calling her a "f***ing d**e" and accusing her of sleeping with women! She says, "When he's in a rage, I feel that he is capable of killing me."  Tasha also offered to call in some of her famous friends, including Tisha Campbell Martin, to validate her claims of abuse.
SMH...since both Tasha and Keith vehemently deny the allegations brought against them, we suspect this issue will need lots of legal mediation. We will keep you posted....
Photo via Getty