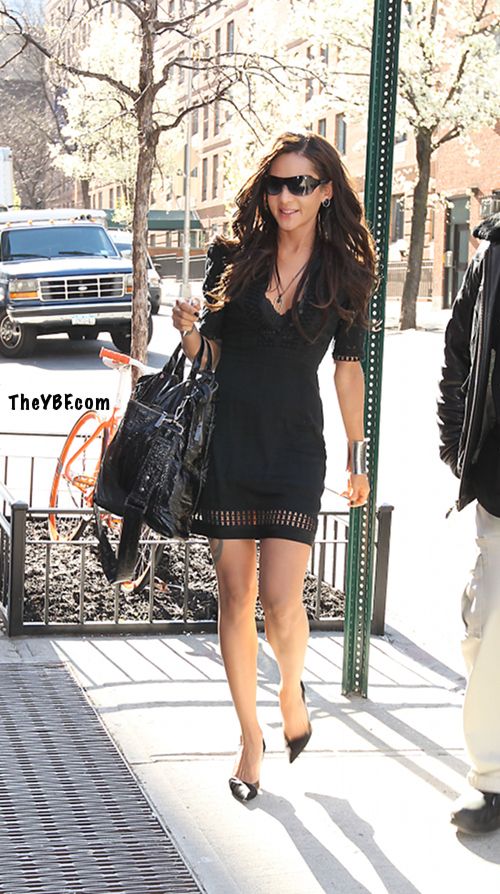 We haven't really seen Persia White since her earthy boho days as Lynn on "Girlfriend."  But with a role on CW's "Vampire Diaries," chick has been out promoting more than usual.
Check out the pretty gal inside hitting up "The Wendy Williams Show"...
The 39-year old actress, who also has a teen daughter named Mecca, was spotted arriving at "The Wendy Williams Show" in NYC yesterday.  Persia rocked a cute black dress with eyelet detail, and still looks fab these days: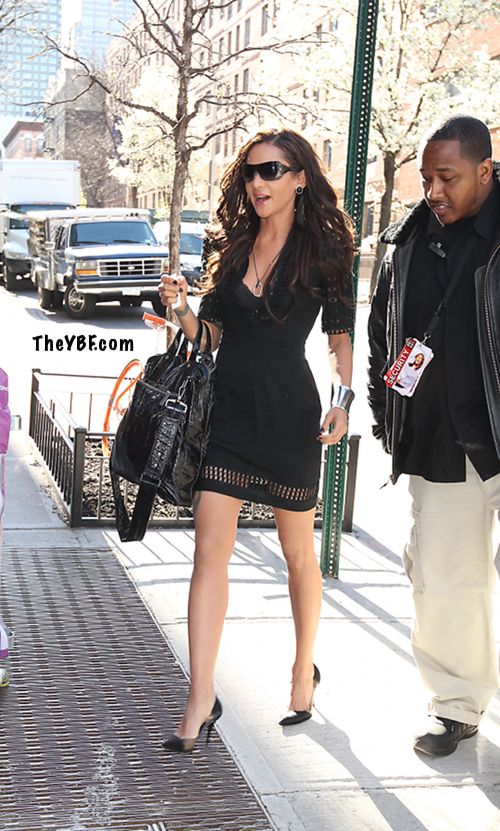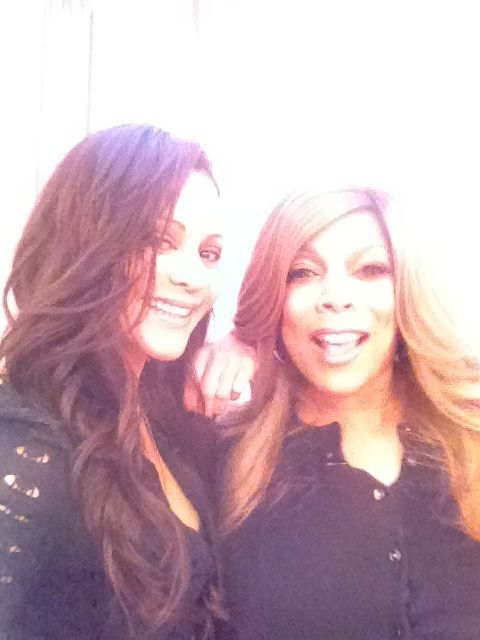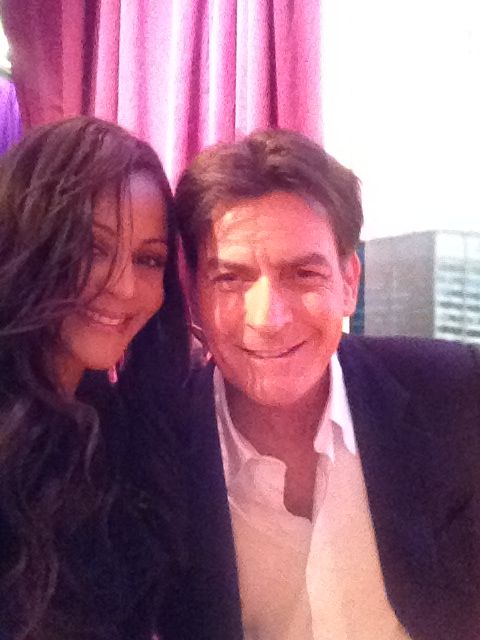 She tweeted pics with both Wendy & today's other guest, Charlie Sheen, saying, "Back stage with Charlie Sheen on the Wendy Williams show today. Charlie is such a beautiful and charming man!"
Persia plays "Abby Bennet Wilson" (Bonnie/Kat Graham's mother) on season 3 of CW's "The Vampire Diaries."
Check out Persia discussing her "The Vampire Diaries" role (we'll update with her Wendy Show appearance once it hits the net):
Pics via SPLASH