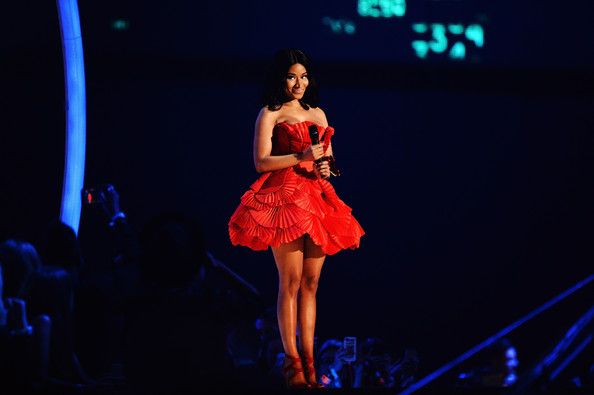 Nicki Minaj was busy owning the 2014 MTV EMAs today in Glasgow, Scotland.  Check out her MANY looks while hosting and copping an Award inside...
Today at The Hydro in Scotland, Nicki Minaj donned multiple looks while hyping up the 20th anniversary show of the MTV EMAs.  The show is airing here in the States as we type, but we've got flicks of Nicki hitting the red carpet, doing her hosting duties, performing "Super Bass"/"Anaconda", and copping the Award for Best Hip Hop Artist: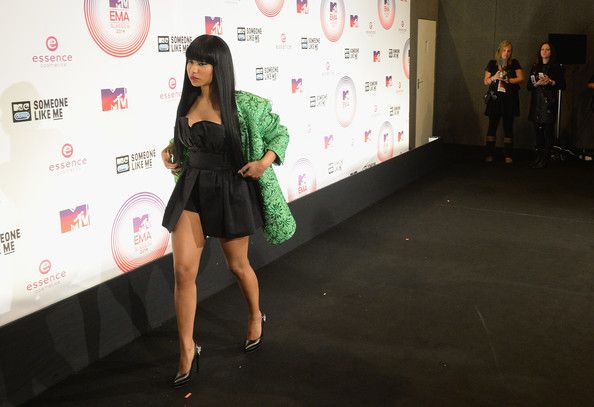 Nicki graced the carpet in a flirty little black dress and a printed green jacket for a sexy & chic look.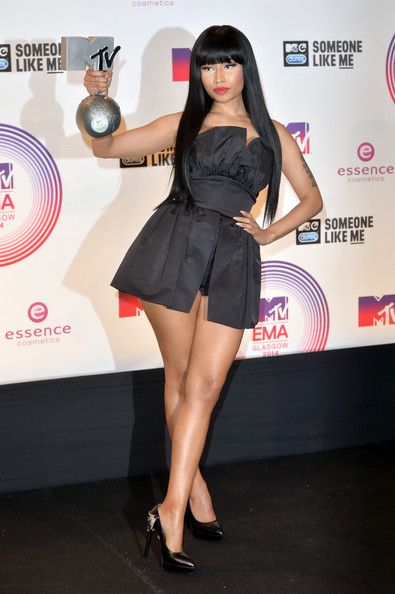 And snapped a few pics in the press room with the EMA before the festivities started.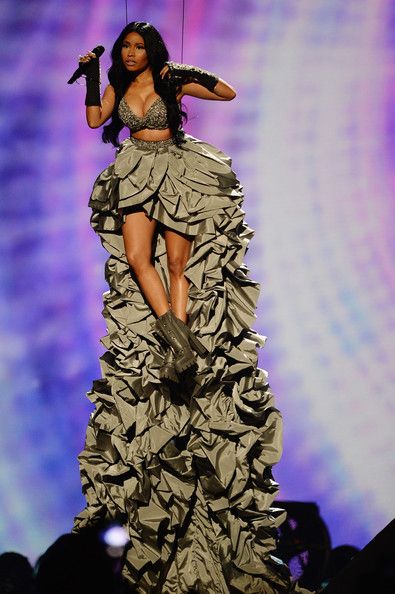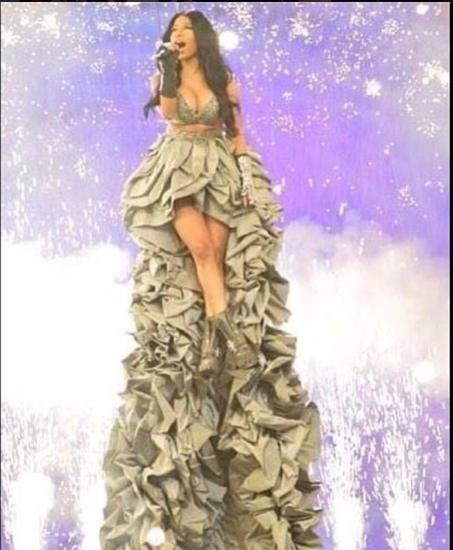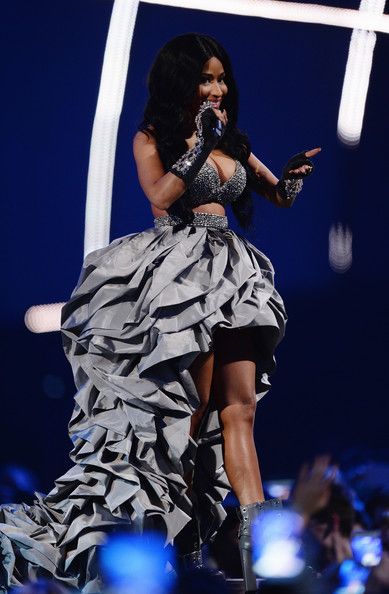 And in a Peter Hidalgo dress, that looked more like a piece of artwork, she flew down from the ceiling to kick off her hosting duties.
Nicki rocked a flirty white Roberto Cavalli mini-dress while accepting her award for Best Hip Hop Artist, beating out her YMCMB label mate Drake, Eminem, Iggy Azalea, and Kanye West.
More looks from tonight: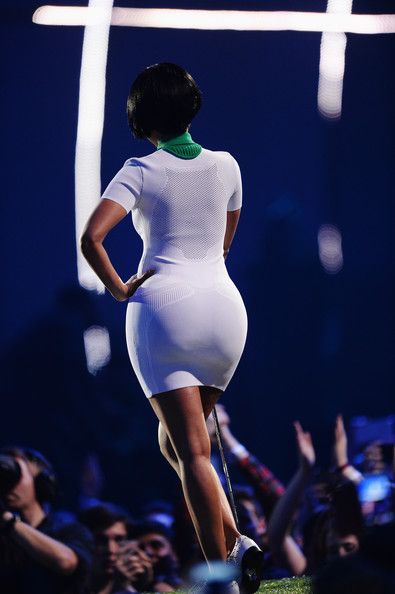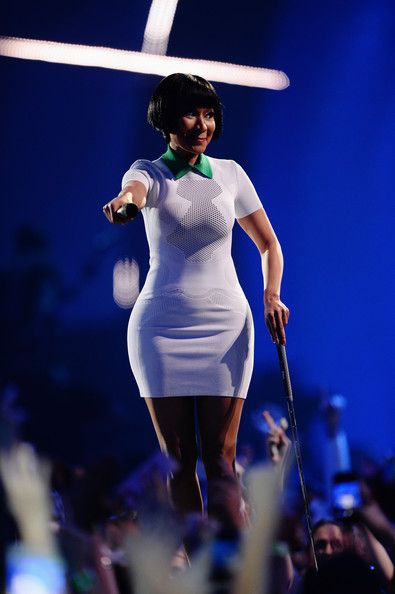 Nicki's "Golf" outfit...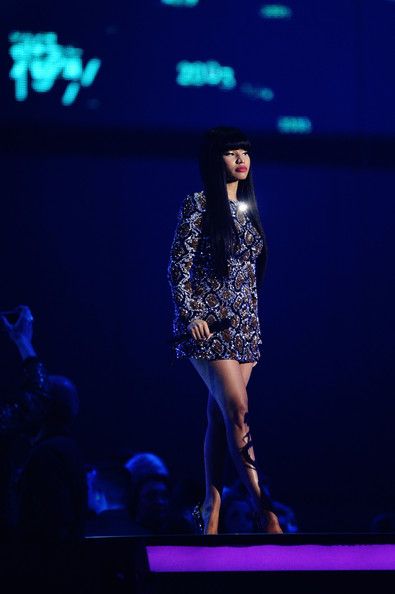 And she also rocked a look by Gareth Pugh.  Nice.
But Nicki's not getting love from everyone today.  She dropped the lyric video for her new track "Only" featuring Drake, Weezy and Breezy.  And it looked like this:
As you can imagine, folks were NOT loving the Nazi-inspired symbolism and sentiments throughout the video.  But, were these visuals mistaken for the Young Money paraphernalia?
Refinery 29 explained the controversy saying:
The animation portrays Minaj as a powerful dictator leading a massive army with tanks. She's flanked on either side of her throne by red-and-black banners with circular logos of her record label Young Money's initials. Members of her army are wearing armbands with the same logo. Unfortunately, the YM symbol, banners, and armbands all look alarmingly similar to visuals from another interesting moment in history: Hitler's Third Reich.
Some commenters on the video admitted this did look like pro-Nazi symbolism, and as fans, they believe she was trying to show a paradox--illustrating how she's conquered the rap game despite all the haters.  Hmmm...
Either way, maybe not the smartest move, especially not in the entertainment industry.
Photos: Getty/Nicki's IG