Looks like Yung Berg is out of a job. He has been terminated by VH1 after his recent domestic violence arrest involving his "girlfriend" Masika. In Atlanta, Emily B, Toya Wright, Waka Flocka& his girl Tammy Rivera partied at Prive. More inside….
He only lasted a season.
Rapper turned producer Yung Berg won't be appearing on any new episodes of VH1's new reality show "Love & Hip Hop Hollywood". The network announced via their website that Yung Berg has been terminated…effective immediately…after his domestic violence arrest this week.
Following the taping of the reunion show in NYC, an altercation went down between Berg and his new "girlfriend"/co-star Masika Tucker (above) after Berg's credit card was declined while out on the town. He was charged with criminal "obstruction of breathing" after he allegedly choked her out at the Gershwin Hotel. The crazy thing is, according to Masika's "friends, she is defending Berg, blaming it on him being intoxicated. Chile...
 
And in Atlanta...
Fashion stylist Emily B was on her grind yesterday. After styling K. Michelle for Rick Ross' new video for "If They Knew", Emily trekked it from L.A. to ATL just in time to get on her hosting duties at nightclub Prive. Emily got stylish in a a black leather mini dress accessorized with a black gold-lettered Moschino hat and gold Moschino chain belt.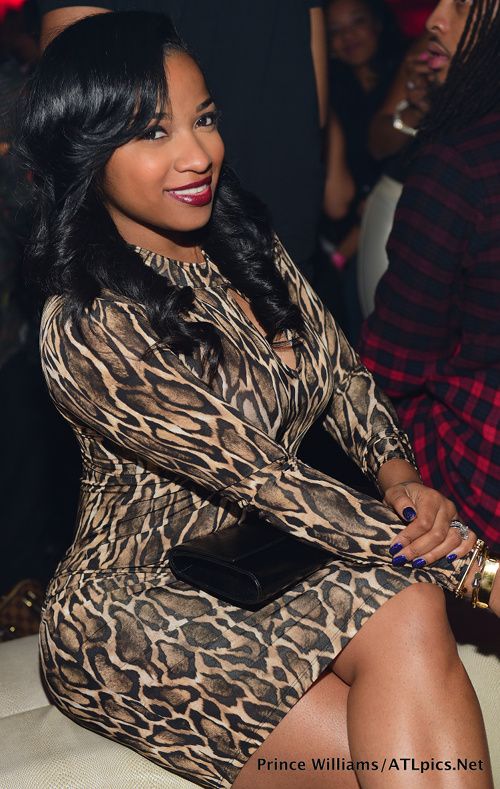 Her homie Toya Wright came out to party it up with her friend in a fitted animal print bodycon dress. Cute.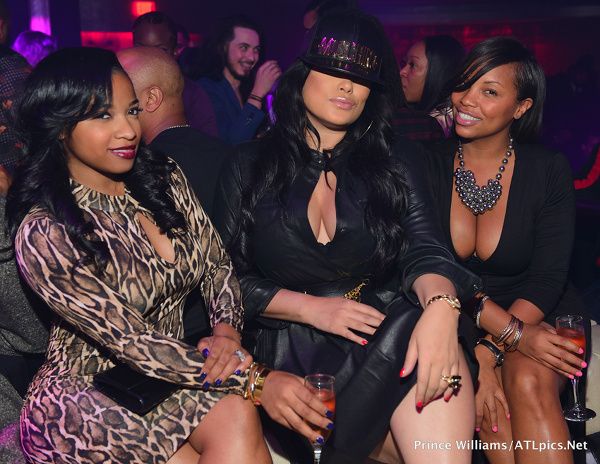 And the ladies toasted the night away.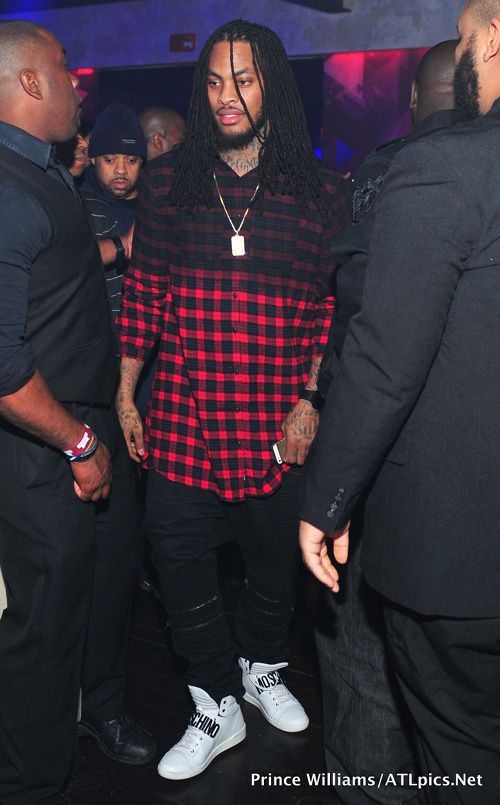 Rapper/"LAHH ATL" star Waka Flocka came out to support his fiancée Tammy Rivera, who was tapped to host alongside Emily B.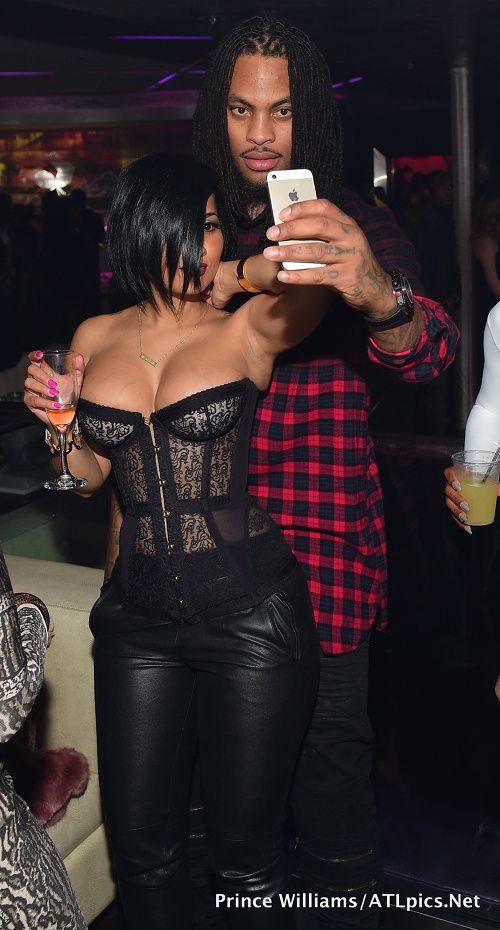 Recently, Waka teamed up with the WakaWaka Foundation to help deliver portable solar-powered lights to West African Nations being plagued by the deadly Ebola disease. Always nice to hear about celebs giving back.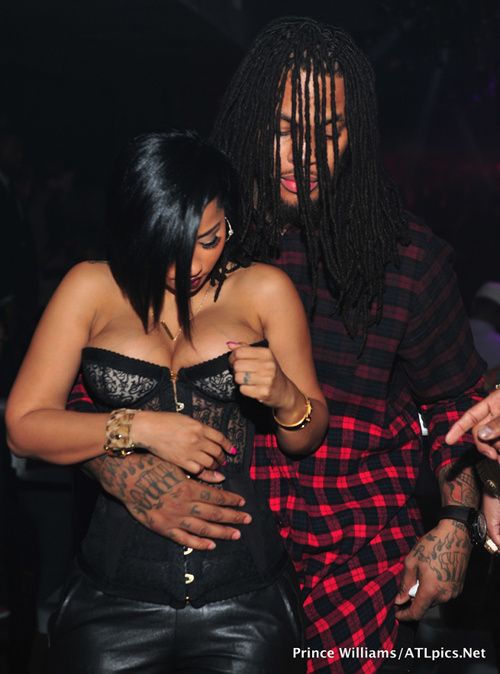 Tammy had the girls on full display in a black lace corset which she paired with black leather trousers.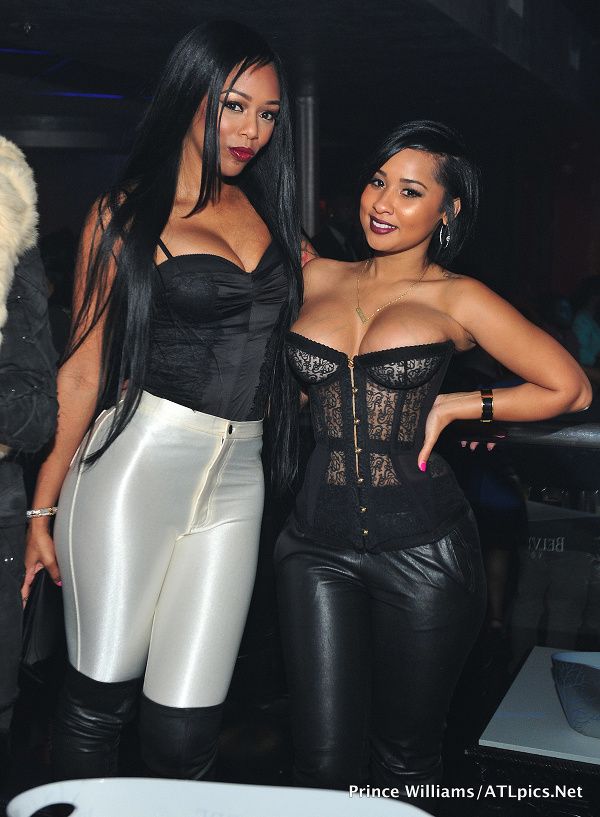 "LAHH ATL" co-star Bambi also came out to party with her cast mates, sans Lil Scrappy.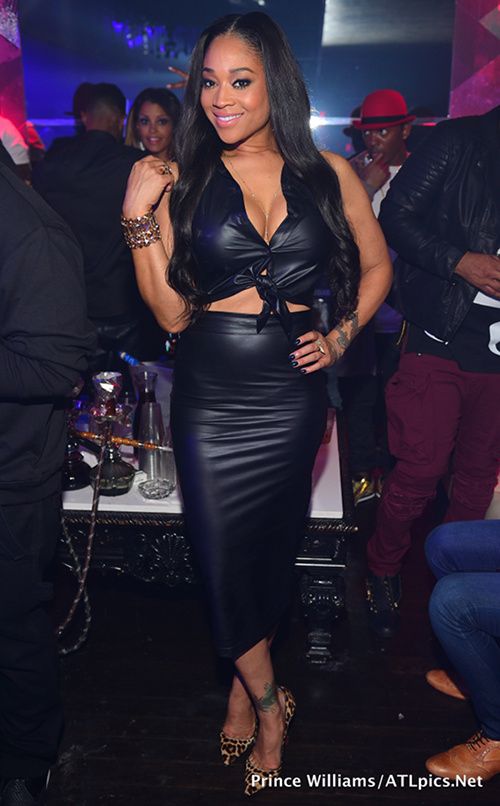 "LAHH ATL" star Mimi Faust showed up in this sexy black crop top and high waisted skirt.
Get it ladies!
And "RHOA" newcomer Claudia Jordan was there.
Photos: Entertainment Weekly/ATLpics