Young Jeezy took time from his tour to surprise juvenile inmates in Detroit. Meanwhile, Rick Ross put the video treatment to his track "If They Knew". And he was joined on set by K. Michelle and French Montana. Peep the pics inside….
Young Jeezy is currently making his rounds on his "Seen It All" tour.
After his show in Grand Rapids, MI, he traveled to Detroit and made a visit to the Wayne County Juvenile Detention Center. Once there, Jeezy stood before 120 juvenile inmates (ranging between 10-18-years old) to offer up a few words of encouragement and inspiration. Looks like Jeezy got clearance from Detroit rapper Trick Trick to pass through the "No Fly Zone".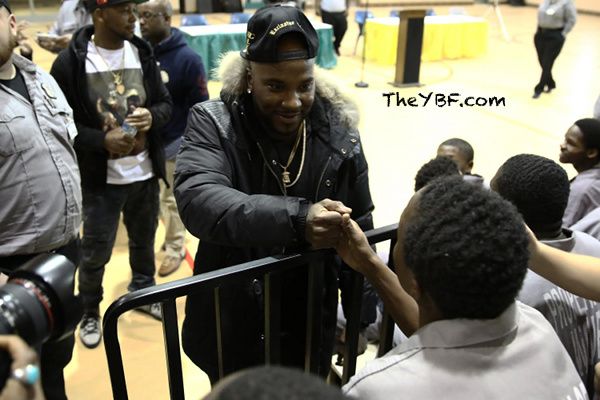 Jeezy encouraged the troubled kids to "dream big" and inspired them to believe they can do anything they put their minds to. He said,
"Detroit is like a second home to me and I really wanted to let you know that it is never too late for a second chance. You have your entire life ahead of you and there is no reason why you shouldn't dream big."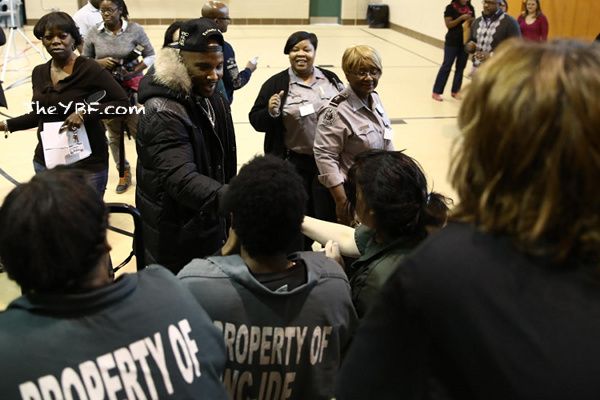 After his speech, he walked around greeting and conversing with the young residents, brightening up their day. Nice!
On a video set...
A trimmed down Rick Ross and songstress/reality star K. Michelle got super close in the visuals for Rozay's "If The Knew" video.
Rozay is gearing up for the release of his seventh studio album Hood Billionaire, dropping November 24th. K is also dropping her sophomore LP Anybody Wanna Buy A Heart? Dec. 9th.
The "Love Em All" singer (styled by Emily B) starred as Rozay's love interest in the video as she is also featured on the song.
And they got super cozy while on the set: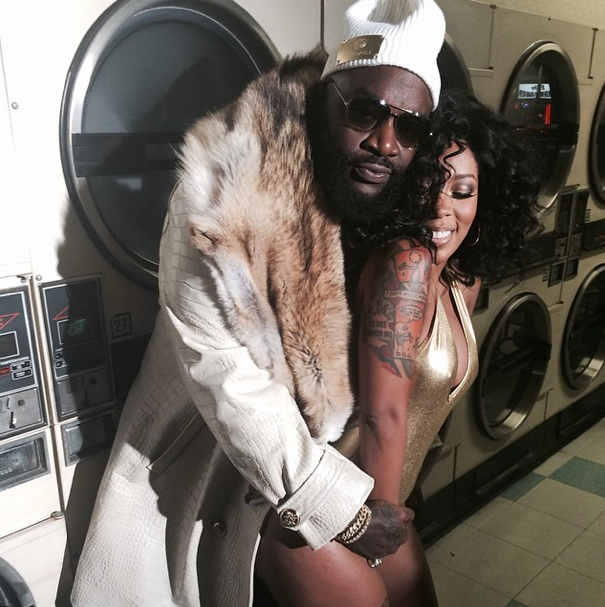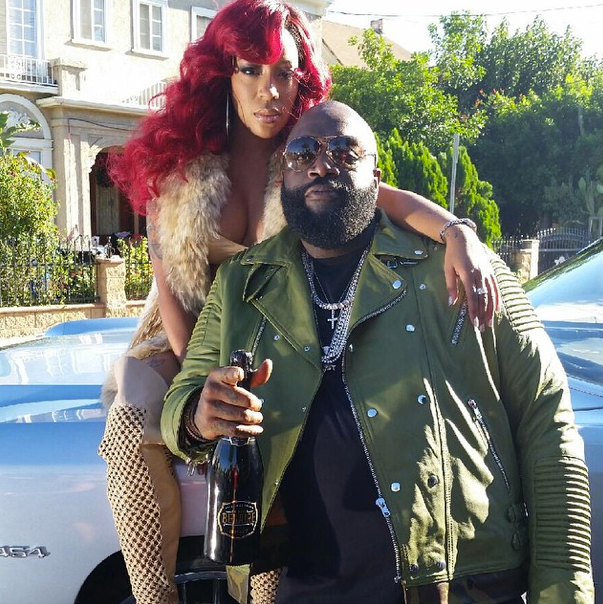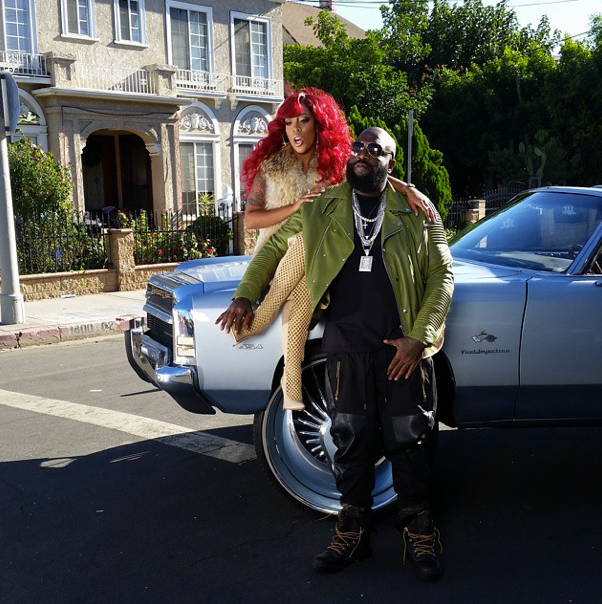 ;
Also in the video....
French Montana (who was blasted by Trina recently) came out for a cameo.
EXTRAS:
1. Lil Twist is in trouble again. He's allegedly a battery suspect for beating up actor Kyle Massey's brother Chris Massey. STORY
Photos: WENN/Rick's IG