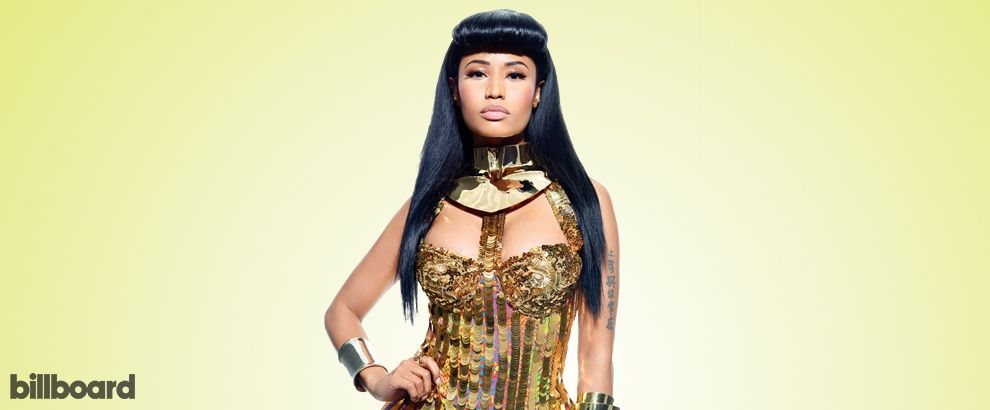 Nicki Minaj's full Billboard cover story is now out.  And she's talking sex, Iggy, and privacy...in her own way.  Peep the newest highlights inside...
You saw the earlier highlights from Nicki's sexy Billboard cover and story about having brains, now check out what she had to say about everything.
When asked what she would most want to do with any miraculously found downtime, her answer is simple:"Have sex."
How Nicki really feels about Iggy: When Just this past August, backstage at the MTV Video Music Awards (VMAs), Azalea complimented Minaj on her performance -- an effort, perhaps, at making nice after Minaj seemed to take a jab at her at the BET Awards in June, when, during her acceptance speech for best female hip-hop artist, Minaj made a pointed reference to how she writes her own records. Still, when an Azalea song comes over the studio's stereo, a member of Minaj's team quickly shuts it off.
On why she took that "Anaconda" video where she did: "Everything we see that's labeled as beautiful is very skinny," she says. "In the song I kind of say, 'F--- them skinny girls.' But it's all love. I consider myself a skinny girl." She adds, "I went overboard with the video to show that I'm not going to hide. And those big-booty dancers I have, they're not going to hide. Black girls should feel sexy, powerful and important too."
On why she feels hip-hop is in a great place:"I'm not mad at where hip-hop's at," she says. "It's in a more playful place." Still, she continues, "it's corny when rappers feel like they've made it and they don't have to prove themselves anymore. You should always be competing. You should always be trying to show that you're the best. My album is going to be important to hip-hop."
 
Peep the full cover story over at Billboard.