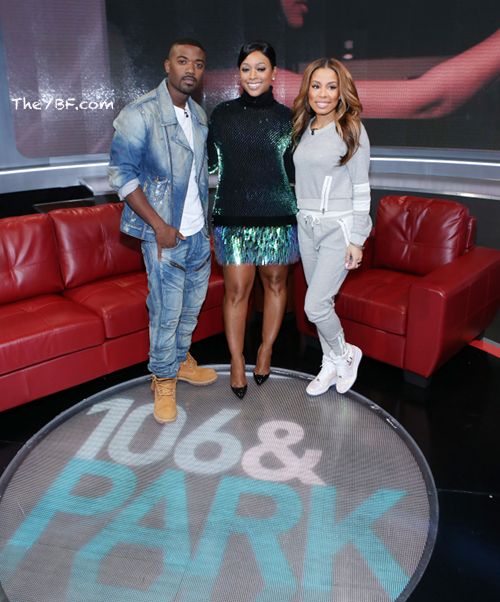 Trina, the "Diamond Princess" appeared on "106 & Park" yesterday were she unveiled a new mobile app and discussed the making of her latest video, "Tough Love."  More inside...
Rapstress Trina appeared on "106 & Park" last night, rocking an Alexander McQueen dress and Christian Louboutin shoes, where she talked about her sixth studio album, discussed her latest video "Tough Love" and unveiled a new mobile app.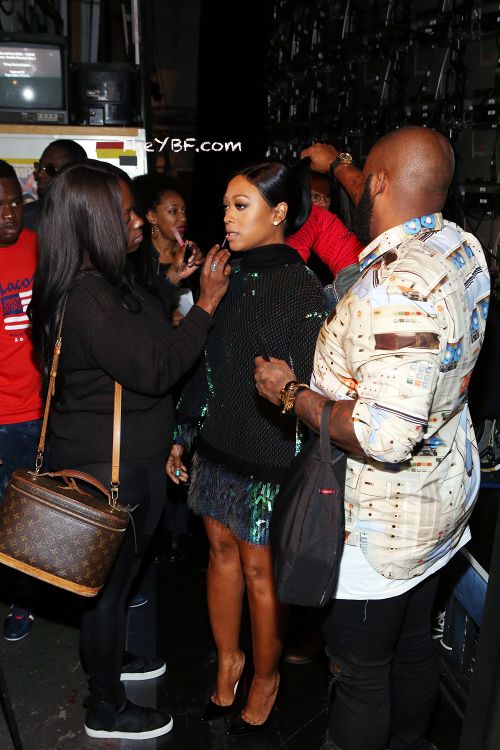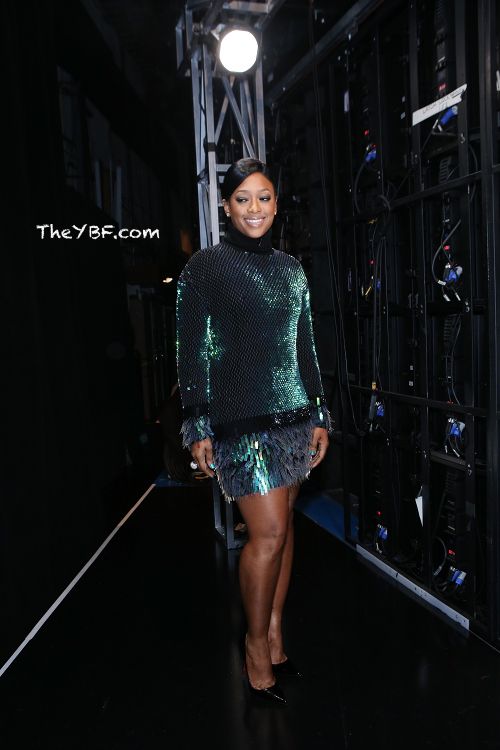 Backstage, Trina got prepped by her glam squad before walking out to greet fans and join hosts Ray J and Keshia Chante.
The "Single Again" rapper revealed that her sixth studio album is expected to drop in the first quarter of 2015 and she explained that the first video, "Tough Love", is deeply personal.  She described the video as "very dark" and it's the first time she doesn't perform or say any words. She brags that the clip allows her to gets back at her lover in a "devious sexy way."
Oh.  We can only guess she's speaking about French Montana.  Or any of her exes.
As you know, Trina hasn't been lucky in the "love" department lately. During an interview with The Breakfast Club, she seemed very disappointed that she and French Montana both viewed their "friendship" through very different lenses.  She was ride or die and he thought of their friendship as "a fun thing."
But, she says she's not mad at the Kardashians. 
She also told the audience about the new Top Fan app she's developed so her fans can keep up with all "Trina" related news. 
Watch Trina describe her Top Fan app:
Watch the "Tough Love" video ("F*ck Love" for the gown folks) below: 
Photos via Getty Images