Beyonce was spotted making the rounds in New York City yesterday, including a private TopShop opening dinner with Ciara, Jourdan Dunn, Lionel Ritchie.  Oh, and she just landed at the top of FORBES' list of highest earning women in the music industry.  Again.  See pics and get the deets on her latest honor.
Last night in NYC, Beyonce stepped out for the Topshop/Topman New York City flagship opening dinner at Grand Central Terminal in Vanderbilt Hall.  And she was looking like wealth.
In addition to rocking the black carpet in a black dress from the label, Bey recently revealed that she's teaming up with Topshop to develop her own line of activewear for 2015.
The paparazzi snapped a fun pic of her posing with Sir Philip Green, the owner of the parent company of the Topshop brand.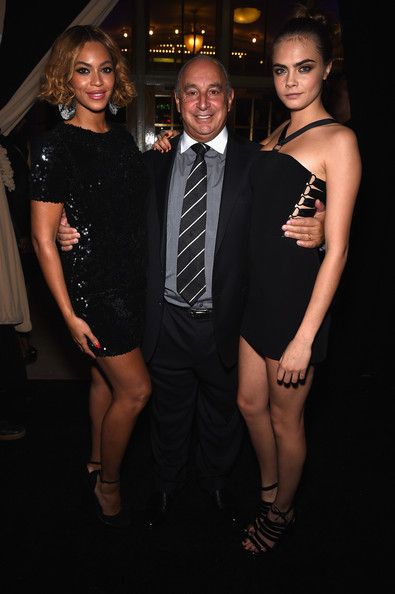 British supermodel Cara Delevingne was also on hand to celebrate.
Rocking a lacy black dress, fellow British model Jourdan Dunn gave her best "pucker" face on the black carpert.
The "Yonce" video vixen also posed with Sir Philip.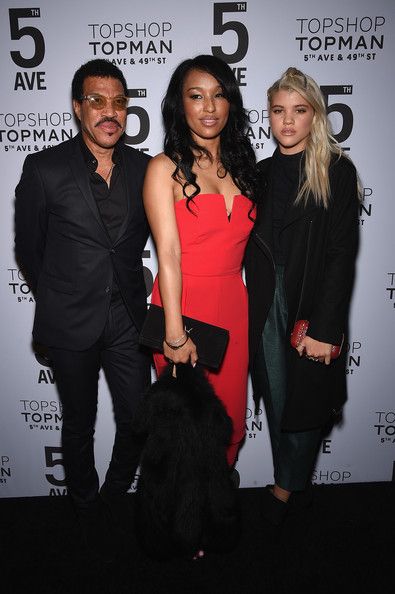 Music legend Lionel Richie attended the private dinner with his girlfriend Lisa Parigi and daughter Sofia Richie.
Ciara attended the dinner in a black crop top and leather overalls, all by Topshop.
In other Bey news...
She and Blue Ivy were spotted out and about in Manhattan prior to her changing clothes for the Topshop dinner.  She trekked it in a white blouse and a sexy striped pencil skirt from the Tanya Taylor Fall 2014 collection and a pair of killer multicolored pumps. 
Plus, it was a day of good news and bad news for the superstar.  The bad news - she's been sued by a random background singer who claims that Bey ripped off his song "XOXO" for her Beyonce disc.  But his version sounds nothing like hers, so, yeah...
The good news - FORBES Magazine lists her as the highest earning female in the music business this year (for the second year in a row), as she brought in $115M!  This is EASILY the biggest year of her career!
Bey's stellar year places her far above the other major-money making women in the game who include:  Taylor Swift made $64M; Pink raked in $52M; Rihanna $48M; and Katy Perry $40M.
During a prior interview, Bey told FORBES that the key to her success is preparation. "Like everyone else, you work really hard and you want it to be great; you want your friends to like it. What makes me feel comfortable is practice and knowing I'm prepared."
Flawless behavior.  Congrats Bey!
Photos via Splash/Getty