Diddy very likely had the best birthday ever yesterday.  He copped some seriously expensive birthday gifts from his celebrity friends, his boo Cassie, and his damn self.  Check 'em inside....
What do you get as a birthday gift a man who has EVERYTHING...and we mean EVERYTHING...in life?  More of everything he already has.  And small thoughtful things, as well.
From his 45th birthday party yesterday, Diddy posted a cute pic holding his birthday cake....which was actually an apple pie given to him by girlfriend Cassie.  He said:
All of my life all of the kids got birthday cakes all I wanted was a apple pie! So I never had birthday cakes. I never wanted a birthday cake. All I wanted was apple pie! And that's what I got tonight from my baby a apple pie ! Love you girl @cassie!
Awww.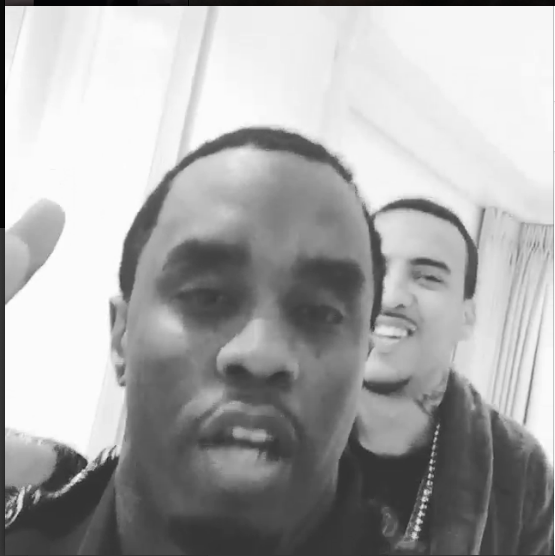 He also shared video of his new artwork from Swizz Beatz, his new pearl white Cadillac Escalade from Bad Boy homie French Montana (and his "girlfriend" Khloe Kardashian who apparently he's back together with), and his brand new G5 jet he bought for his damn self.  Gotta love it!
Check out the videos below:
Photos/Videos: Diddy's IG